enhancing brand love & engagement with community management
immediate, consistent responses

to social media interactions
on behalf of wagamama we've responded to:
1,000
tweets
per month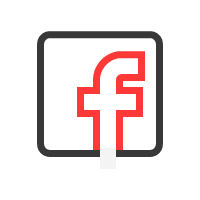 692
facebook comments and
messages per month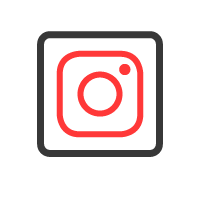 289
instagram comments
per month
How important is it to respond to your customers promptly and efficiently? Using our Community Management service, here's how we improved brand love for restaurant chain wagamama, alongside their social presence across Twitter, Facebook and Instagram.
building brand love,

365 days per year
For a high street giant, keeping up with the constant influx of social media engagement whilst maintaining a consistent brand voice can be tricky.
Providing online customer service outside of their usual office hours was proving difficult for wagamama, resulting in a delayed response for customers and lack of consistency in brand voice. Overall, this impacted their online customer service.
"3sixfive have been so helpful from the initial quote, to set up right the way through to full implementation. we have seen our social engagement + interaction increase considerably since they have been onboard. their response time is great + this has really helped both us + our customers, especially outside 'normal' office hours. they have been more than accommodating when we have asked for assistance + quotes for additional work + are happy to provide suggestions on what could work best for our brand"
- wagamama
creating 67 interactions per day,

7 days a week
We are now the voice of wagamama on their brand pages between 8am-10pm, 365 days a year across Facebook, Twitter and Instagram. We ensure that each customer receives a timely, tailored response that is reflective of the brands unique tone of voice. Responding to customer interactions as an extension of our client allows us to improve customer service, providing consistent and personalised responses to every enquiry. Outsourcing to 3sixfive allowed wagamama to enhance their customer service by providing better quality, consistent responses.
improving customer service

with a 99% response rate
wagamama have noticed a significant improvement in their online customer service, especially response times. Customers who message the page outside of office hours and receive a timely and helpful response are given a great impression of the chain, building brand loyalty. The more streamlined approach has also been a time-saver for the company, as we are able to handle the majority of enquiries directly, without needing to contact members of the wagamama team. As well as improving customer service, the strategy has benefited their social presence overall. Our fun, informative and cheeky interactions on their behalf mean they have seen social engagement and interaction increase considerably since we have been on board.
Struggling to find the time to reply to your social media interactions? Our bespoke packages can be tailored to suit your individual requirements. We're happy to discuss your specific needs -

get in touch

!
get in
touch
We're around 8am-10pm, 365 days a year to discuss your social media requirements - call our office (or find us on social) for a chat!
---