growing brand love with community management & social listening
reactive, human responses to

every social media mention
Gaining loyal fans for your business is one thing. Maintaining them is another. And here at 3sixfive, we can help you manage both.
KETTLE® Foods, encompassing the two well-loved brands of KETTLE® Chips and Metcalfe's®, were aware of two things. That they weren't engaging enough with their fans on social media, and that a lack of resourcing meant that thousands of relevant conversations were taking place per day that they weren't keeping track of.
With a large and dedicated fan following, the sheer volume of incoming messages meant that the resources they did have for social were not able to be as consistent as they would have liked. If a brand is going to respond on social, it's really important to ensure that you are engaging with all comments across various channels, which is where we came in.
Having a friendly voice for our consumers - a voice that is able to respond quickly and engage with them - is so important when it comes to experiencing a brand online. 3sixfive works closely with us to engage authentically with our fans in a way that generates brand love.
- Natasha Jones

, Brands PR & Digital Manager, KETTLE FOODS®
monitoring social conversations,


12 hours a day
Since working with KETTLE® Foods, we have implemented a full Community Management strategy as well as agreeing an additional social listening service.
Working with the client, we agreed upon a list of keywords and phrases related to KETTLE® Chips' products, industry and clientele. We monitor all of these in one place, and then where appropriate, we strike up conversations, interact with posts, engage with feedback, and wherever necessary pass on any further details to the in-house customer service team.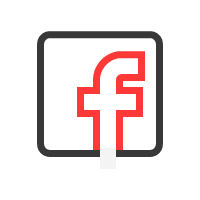 500
unique responses on Facebook
on average per month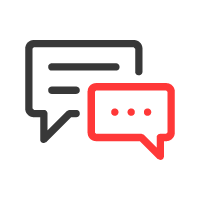 80%
of comments responded to
in under an hour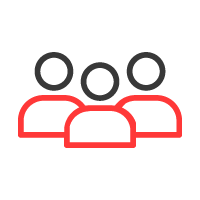 1,000+
new fans across all platforms
on average per month
human, on-brand customer service,


7 days per week
Our Community Management team operate from 9am until 9pm, 365 days per year. Even outside of normal office hours, we're on hand to pick-up absolutely anything - be it a general query about a discontinued or up and coming product, a positive review or a complaint. Working extensively with KETTLE® Foods, we've taken the time to learn everything about their products and their customers, giving us the ability to offer quick, relevant and accurate answers to any enquiries - as well as quick resolutions to issues. In doing so, we can ensure KETTLE® are providing their fans with an excellent standard of customer service which helps them stand out against competitors.
The individual branding of KETTLE® Chips and Metcalfe's® are hugely important; these are products that boast incredible fan followings. We've worked together to agree upon and understand that unique brand identity, which now feeds into each and every interaction.
One important aspect here was the tone of voice - warm, friendly, fun and sometimes even a bit cheeky, whilst still polite and helpful. Met with the 3sixfive ethos - reactive, unique, passionate and personal - we're careful to shape all social listening and customer service reactions in a consistent, human tone.
Thank you for all your incredible work, which helps us to navigate really busy periods and still deliver great service to our consumers. We really do appreciate that you do all of this with amazing attitudes and without a word of complaint. Your competence in handling all this has given us fewer things to worry about, which has been a big relief.
- Natasha Jones

, Brands PR & Digital Manager, KETTLE FOODS®
growing brand love,

365 days per year
Our relationship with KETTLE® Foods is always growing. They know that they can rely on us - be it a product launch, competition or potential PR issue, we're on hand to help.
With our human responses and quick resolutions, we've helped to improve their social reputation by consistently proving that they value the feedback and concerns of their customers, upping their Facebook response rate to 97%. We've been there during all kinds of promotions, including one competition for which we responded to neary 5,000 comments. We continue to provide daily social listening services to make KETTLE® stand out - by jumping in with fun, warm responses to surprise their customers, or by intercepting before any negative feedback has the chance to escalate.
What does all of this mean for the client? Their customers know that someone is there for them - and that this high standard of service is what converts a regular customer into a dedicated fan, who in turn spreads the love for the brand.
Need a hand in managing your own social media customer service? Want assistance in growing the love - or awareness - of your own brand? We can tailor unique packages suited to your individual needs.

Get in touch

to find out more!