improving online reputation with social media review management
immediate, reactive responses

to online reviews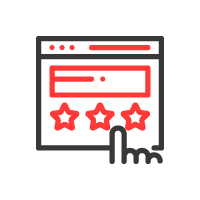 3,800
reviews received
per month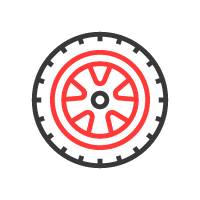 580
Kwik Fit sites
managed online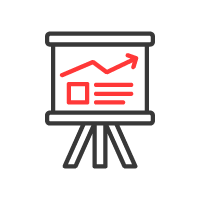 23%
reputation score
increase
How much do reviews impact online reputation? With 90% of customers checking Facebook, Google My Business, Trustpilot and other platform rankings before purchasing a service, it's clear to see that online reviews have become the new word of mouth.

With algorithms working to reward reactive brands with higher reputation scores, it's more vital than ever to monitor your review platforms and ensure that your customers are responded to. Consistency is also important; if you're responding to reviews on one platform, best practice is to do so on others.

Here's how we used our Review Management service to help Kwik Fit alter their brand sentiment, increase their brand awareness, and improve their online reputation.
'The team at 3sixfive provide professional yet personalised responses to demonstrate that all customer feedback is valued and taken on board.'
- Kwik Fit
protecting brand reputation online

365 days per year
Any business owner knows that an influx of online reviews can be difficult to keep up with. For Kwik Fit, with 600 car servicing centres in the UK alone, and an average of 3,800 online reviews coming in per month, this was becoming increasingly challenging.

With their internal customer care team already extremely busy monitoring each individual centre, as well as other projects, there weren't always enough resources to prioritise responding to reviews. Subsequently, Kwik Fit were missing out on an opportunity: to measure their brand sentiment, and more importantly, to be there for their customers across these specific platforms.
responding to 125 reviews per day,

7 days a week
Since working with Kwik Fit, we had already implemented a full Community Management and Social Listening service. The next step was to put in place a full Review Management strategy for the client.

Becoming an extension of Kwik Fit's own customer service department, the Review Management team immediately began responding to every review received across a number of platforms including Facebook, Trustpilot and Google My Business. Offering unique, on-brand responses to everything from service complaints or compliments, we ensure that each and every Kwik Fit customer is listened to - even on weekends, when Kwik Fit's internal customer service team are out of the office.

Offering unique and human responses to each and every review, we've worked with our client to devise an agreed service. In this case, we thank customers who have left positive feedback and engage with those who have left negative comments to offer a resolution. By taking the time to listen, acknowledge and respond to fan feedback, brand reputation is strengthened - particularly when the review is negative.
'We have been working with 3sixfive to engage with our customers on Facebook, Twitter, Google My Business and TrustPilot. They have enabled us to interact with customers and answer their queries across all of these platforms. By responding to feedback in a timely and professional manner, the perception of our brand on social media has improved.'
- Kwik Fit
a 23% increase

in reputation score
We monitor overall brand sentiment 365 days per year, utilising social listening tools and generating a daily report so that the client can keep track of their online reputation. So far, we've seen a huge success in the campaign; we've strengthened their brand reputation by demonstrating a concern for customer feedback - ultimately increasing their reputation score by 23%.

Consumers value businesses that prove they care about the experiences of their customers, and we provide personal, human responses to an average of 126 reviews per day across approximately 580 sites.
Struggling to manage your own reviews and online reputation? Our bespoke packages can be tailored to suit your individual requirements. We're happy to discuss your specific needs -

get in touch

!
get in
touch
We're around 8am-10pm, 365 days a year to discuss your social media requirements - call our office (or find us on social) for a chat!
---