increasing brand awareness & following for a premium gin company
innovative social media marketing strategies to

grow your brand
A brand exists in the minds of your customers, so how important is to project this image clearly and consistently on a regular basis? Here's how our Social Media Management service improved brand awareness and social presence for Wicked Wolf, a premium gin company, across Twitter and Facebook.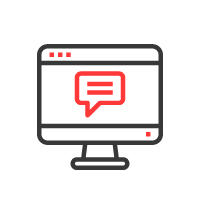 170,000
average monthly
impressions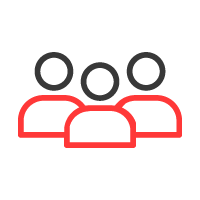 500+
new fans
monthly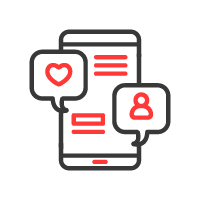 4500+
monthly
engagements
improving brand awareness and

building an audience
Successfully branding your company across social media yields benefits such as increased customer loyalty, improved brand awareness and helps create a relatable identity and Wicked Wolf were looking to improve all of this.

Keeping up with social media can be a mammoth task for businesses, especially for smaller companies who don't have the time to create quality, consistent content. For the owners of Wicked Wolf, who are involved in every step of their product creation, social media became increasingly difficult to focus on as the business grew.
creating consistent, quality content

on a daily basis
We assigned Wicked Wolf their own Relationship Manager who works closely with them to provide inventive content schedules for Twitter and Facebook. Our content team then create innovative content that is specifically tailored to be reflective of their brand voice. Liaising with our design team we can enhance content to be unique and contemporary. We also introduced paid social advertising to target potential and new customers. Creating consistent content as an extension of our client's team, allows us to effectively improve their brand awareness, providing an engaging presence that customers want to interact with.
"3sixfive's creativity and industry experience sets them apart. They're a hard-working, professional, and flexible team that can truly connect customers with a brand. They're responsive and flexible, their work has contributed to a significant growth in our follows and fans on Facebook and Twitter and running our competitions. Constantly planning and researching ahead, to keep our fans/followers engaged with relevant and interesting content."
- Pat Patel

, Owner, Wicked Wolf
generating

170,000

impressions per month
Since working with Wicked Wolf, we have dramatically enhanced their brand awareness and their online presence. We generate, on average, 4,500 engagements per month across their social media pages through the use of frequent, quality content and Facebook adverts. Brand fans have seen a huge growth, increasing by around 611 per month. We successfully meet Wicked Wolf's KPI's though our Social Media Management strategy and overall, they are thoroughly impressed with the service provided to them.


Struggling to find the time to create quality, consistent content? Our bespoke packages can be tailored to suit your individual requirements.
We're happy to discuss your specific needs -

get in touch!
get in
touch
We're around 8am-10pm, 365 days a year to discuss your social media requirements - call our office (or find us on social) for a chat!
---