increasing brand awareness & web traffic for a private village
bespoke packages suited to all your

social needs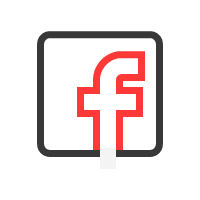 500,000
facebook
impressions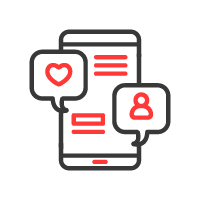 4,000
facebook
engagements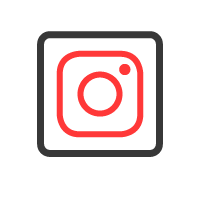 5,000
instagram engagements
on average per month
Social media marketing has had an impact on almost every sector, from hospitality to e-commerce - and the tourism industry is no exception.

In fact, the past few years have seen a paramount growth across platforms like Facebook, Twitter and Instagram for tourism marketing, with travel bloggers, influences, previous print publications and new viral accounts all involved in the action.

Clovelly - a beautiful, historic maritime village in North Devon - has always been an extremely popular destination for tourists. But with growing competition across social media, they wanted a way to continue to stand out and drive visits to the area.
creating

engaging content campaigns
Clovelly Village came on board with 3sixfive for a full Social Media Management package, as well as assistance in handling Community Management and Social Listening.

Working with a dedicated Relationship Manager, Clovelly now receive a carefully constructed and thoroughly researched content plan for each calendar month. Across Facebook, Twitter and Instagram, we prepare a variety of different posts, both organic and paid advertisements, showcasing the USPs of Clovelly - namely, the fact that it is a car-less village, its resident donkeys and the beautiful views it holds across the Bristol Channel.

Noting the beauty of Clovelly, we utilise video and visual campaigns to incentivise visits. Particularly on Instagram, we use a range of different photography to collate the feed beautifully and use the stories feature to further highlight USPs and tell the 'story' of Clovelly, complementing imagery with unique facts about the village and its ancient buildings. This works well for promoting Clovelly to visitors both local and from afar to all kinds of different people, including even famous names like Eamonn Holmes who we have seen reacting to the content on Instagram.

Clovelly is a multi-faceted resort. We work to promote the number of quirky and unusual events held annually in the village whilst retaining the strong historical and cultural values which make it so unique. We preserve its landmark status and reputation as a 'timeless' village, with tours that take visitors back in time, whilst also showcasing it as a beautiful location suited to welcoming the modern world.
social responses and growing

brand love
Since we've behind working behind the Clovelly profiles, engagement across its various social platforms has been enhanced. This is where our Community Management team come in. Working 8am until 10pm, 365 days per year, they're on hand to look out for buying signals or simply encourage new guests to visit, whilst also engaging with previous visitors looking to talk about their recent trips or reminisce about prior visits to Clovelly.

We ensure that not only our content, but the responses from our Community Management team fit Clovelly's unique branding and the established tone of voice that reflects the village and its values. Additionally, when boarding, we put together an extensive guide for the client to allow us to know as much as possible about the village. This means that we can provide quick, relevant information for potential Clovelly guests who are enquiring about hotels, restaurants or museums in the area to provide stellar and efficient customer service, which hugely benefits brand love.

Knowing that relevant conversations about the village were taking place across social without tagging the village, we also implemented a Social Listening service for the client. We do daily checks across Twitter with a number of relevant keywords to pick up indirect mentions of the village. Then we can jump in and engage with previous or future visitors, drawing further awareness to the social presence of Clovelly and pleasantly surprising fans. In addition, we check a variety of Facebook and Instagram pages to look out for fantastic images or articles about Clovelly, which we can further engage with, get involved in conversations, or share these as fresh content for the pages.
building

500,000

facebook impressions
Since boarding with 3sixfive, we've seen great results coming from the various campaigns we've launched across Clovelly's social media. We've created a stronger online presence for the village, with a following of 6000 on Instagram alone which is growing by the hundreds each month, as well as increases across Facebook and Twitter.
With the assurance that regularly scheduled, relevant content is going out across social, engagements on the page are only growing - making our Community Management team's role even more important. We've seen engagement rates of up to 4000 per month, with impressions rocketing to often over 500,000. Even in low season, a typically quieter period for Devon tourism as a whole, we've seen averages of 300,000 as well as significantly higher rates of website traffic.
Our Relationship Managers work with Clovelly monthly to generate detailed reports for the client. This way, we can see the progress of page growth as well as the success of specific campaigns or styles of content. We continually review digital marketing trends in addition to these reports so that we can continue to deliver fresh, relevant content to Clovelly's ever-increasing audience. By combining our core services into one bespoke, tailored package to suit the needs of the client, we've been able to increase Clovelly's brand awareness across social media, ultimately helping it to stand out in the digital age as much as it has done in the past.
Is boosting brand awareness a goal for your business? We can help. Whether it involves full Social Media Management or the help of our Community Management team,

get in touch

to discuss your needs.
get in
touch
We're around 8am-10pm, 365 days a year to discuss your social media requirements - call our office (or find us on social) for a chat!
---