increasing ROI and customer loyalty with facebook live chat
reactive customer service -

when it's needed most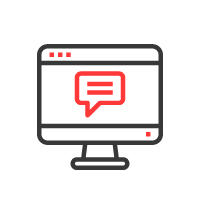 110
live chat enquiries
in 10 days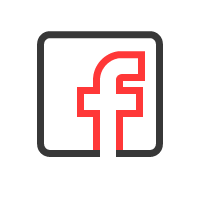 one third
of social enquiries received
through live chat plugin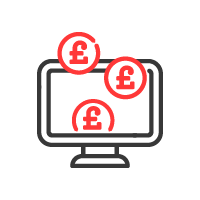 £950+
worth of sales
during trial
Live chat features on websites aren't exactly a new phenomenon. But Facebook's new messenger plugin sees more benefits than most. Unlike its predecessors, which require customers to stay on the website or the chat disconnects and erases itself, this plugin enabled a direct synchronisation with the messenger app, meaning that customers could exit the page and resume conversation with the brand on their phone.
Pet Food UK, which encompasses the brands Barking Heads, Meowing Heads and AATU, had already been working with 3sixfive for a full Community Management and Review Management service. Recently, we implemented the live chat plugin to the Barking Heads website for a 10 day trial to see whether the feature would assist customers and in turn, prove ROI.
offering real-time help for customers,

365 days per year
3sixfive already provided a full Community Management service for Pet Food UK - managing their social media customer service and assisting with purchases, complaint resolution and other general enquiries. The implementation of live chat on the website simply prompted visitors to let them know that someone was on-hand to assist if necessary, and if they did enquire, the messages went straight through to our Community Management team.
By helping to answer queries in a timely, easy manner, we hoped to directly help potential or returning customers through the sales funnel - who may otherwise have become frustrated, left the site, or resorted to making a purchase with a competitor. And with a team that work 8am - 10pm, 365 days per year, we were on hand to help even when the internal customer service team couldn't be.
guiding customers through the sales funnel with

efficient, human support
As agreed with the client, we utilised the training, knowledge and strategised processes that we had already been implementing within the initial Community Management service. We provided reactive, human responses, unique to each and every message. We worked with the internal customer service team at Pet Food UK to grow an even more cohesive guide to the products, so that we could quickly find answers to a range of queries, or, where complaints were received, gather the relevant information and offer a resolution by passing their details along to the internal customer care team to make the process a swift one.
Our initial guides became more of an active directory with each interaction. We liaised with the client where new enquiries came in, and would update accordingly to ensure that we had up to date, relevant information on matters such as allergens, calorie or nutritional content, and so were able to advise pet owners who were keen to make an educated buying choice.
Barking Heads release regular offers for their customers to incentivise purchases. Previously on social, we had noted that often, external user or browser issues would prevent promo codes from working, usually irritating the customer. The live chat feature meant that instead of becoming frustrated and giving up on the offer, the customer could get in touch and be reissued with a working code. Rather than losing their custom and creating a negative sentiment with potential consumers, the buyer would be able to easily complete their purchase - and in the process, brand loyalty would be maximised by the demonstration of quick and efficient customer service.
⅓ of all social enquiries generated by

live chat
Within the 10 day trial period, we saw a total of 110 enquiries come through on live chat - which made up for a third of all interactions received on the Barking Heads Facebook page during this short time. We answered each one with a personalised, reactive response, tailored to the strong identity of the brand and the key objective of providing exemplary customer service.
These enquiries ranged from website or promo issues, sample requests from customers hoping to switch their pet food to Barking Heads, and those requesting information on stockists. In particular, we saw a spike in enquiries related to allergies or intolerances, which also saw the largest number of sales following on from the conversations.
In total, over the 10 day trial, we saw over £950 worth of sales following live chat interactions with 14 independent users.
£950 worth of sales - in just

10 days
Within just a short period of time, Pet Food UK noticed a pretty impressive ROI that could be directly tracked and measured in concordance with the installation of live chat. In providing timely, reactive responses, we can incentivise potential and returning customers by offering quick problem resolution, and subsequently grow brand love and brand loyalty by creating an easy buying experience.
With live chat, we can ensure we're clearing the path to checkout for every single one of your customers. Whether it's resolving problems and complaints, advising potential consumers on the relevant (and honest) information to secure a purchase, or building the relationship between returning customers, our Community Management team will do so quickly, efficiently, and entirely on-brand for your business.
Want to see the same results for your company?

Get in touch

! We offer bespoke, personalised packages, suited to your individual KPIs, and we'll work with you to devise a strategy that works. Start the conversation today.
get in
touch
We're around 8am-10pm, 365 days a year to discuss your social media requirements - call our office (or find us on social) for a chat!
---