maximising brand love & growing sales for an online gift retailer
bespoke content strategies

tailored to your needs
With the steady rise of social media marketing over the last few years, brands have faced one particular challenge: standing out amongst the vast white noise of online content. DCUK, a Devon-based e-commerce business who create beautiful, handcrafted ducks and other birds, were looking for a way to encourage brand awareness, maintain and grow the love of their dedicated social fan base on Twitter, Facebook and Instagram, whilst also driving traffic to the website and further sales.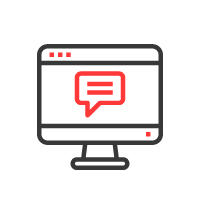 550,000
average monthly
impressions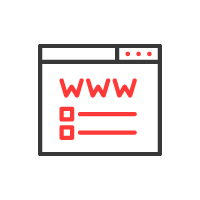 3000+
monthly website
sessions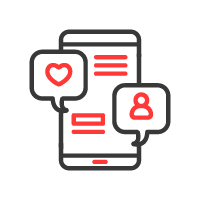 7000+
monthly
engagements
maintaining a unique

brand identity
While DCUK's unique brand identity, and even more unique products certainly hold their own amongst the myriad of online retailers, it was still proving a challenge to devise a social media marketing strategy that aligned with their ever-growing goals.

At 3sixfive, we can offer a complete Social Media Management package that's tailored to the unique requirements and specific KPIs of individual companies - and this was exactly the kind of service that DCUK were looking for. Encompassing a full service including a dedicated Relationship Manager to liaise with the client and devise a working strategy, alongside on-brand content creation and design work, we incorporated a combination of paid social advertising as well as organic content to increase DCUK's social media reach.

The unique brand identity of DCUK is key to their products - and to converting their customers into loyal fans of the company. We've worked to ensure that all content and designed imagery reflects their individual brand guidelines and the striking personality of their products. In adopting their own brand values - as well as our own ethos of personality, passion, individuality and reactivity - we're always working to ensure our strategy is growing the online community which DCUK have.
"3sixfive offer great account management, putting exceptional effort into understanding us as a business and our needs. Their combination of excellent copywriting, marketing, SEO and AdWords skills mean we are able to rely on one company for a complete marketing package, rather than using several different freelancers. There is no unnecessary jargon with them - they're a pleasure to work with."
- Craig Wensley

, Managing Partner, DCUK
creating an online

fan community
While driving sales and creating conversions is important to us, we know that the core to creating a successful fan following for a product is all about enhancing brand love. That's where our Community Management service comes in.

When creating content or advertisements across social, we're careful to avoid becoming too sales-orientated. Instead, we incentivise engagement through our copywriting by adding personality to the products and appealing to the core community of DCUK fans. We're creative with our ideas - coming up with competitions ranging from giving fans the chance to design their own ducks or even write stories about the characters, which has been really beneficial for growing the sense of community on the page.

Our Community Management team have undertaken training to understand the DCUK brand inside out. Once interaction has been generated by the use of engaging content, they jump on to answer questions, share enthusiasm for products and start conversations with potential - or returning - customers, and, where applicable, will incentivise further sales. Working 8am until 10pm, 365 days per year, there's always someone on hand to encourage brand love, capture feedback, or answer any customer queries at an efficient rate.

All of this contributes to creating a positive reputation for the brand online; DCUK is a quirky, fun brand, so all content and interactions must reflect this whilst still maintaining a high standard of customer service which is friendly, helpful and highly personalised. In the meantime, our creative team stays up to date with the latest social and marketing trends to ensure that all content is relevant, fresh, and able to stand out in a social feed brimming with ads.
generating 550,000

impressions per month
Since working with 3sixfive, DCUK's overall fan following on social media has increased significantly. With over 45,000 fans now following on Facebook alone, we've got a host of ideas in the work for continuing to increase brand awareness and enhance brand love.

In turn, their ROI has been proven exponentially with high website traffic rates of 3,8000 per month as well as their ever-increasing following and consistently high engagement rates on the pages. Typically, content now generates 550,000 average impressions, as well as 7,100 monthly engagements across social.

Our social media marketing strategy has encompassed multiple platforms to create a strategy that has met their business goals, and will continue to do so. The strength of their online community has been hugely shaped by the unique, memorable brand personality that our content and interactions have helped to form.


Improving brand awareness, strengthening brand love, or increasing sales - whatever the goals of your business, we can capture them in our Social Media Management strategies. Want to discuss how we can help you?

Get in touch for a chat!
get in
touch
We're around 8am-10pm, 365 days a year to discuss your social media requirements - call our office (or find us on social) for a chat!
---