promoting local tourism & growing brand awareness in north devon
promoting local tourism through

social media management
Social media has become an integral aspect of almost every marketing sector, but its impact on the tourism industry over the last few years has been particularly paramount. With surplus travel agencies and bloggers now using mediums such as Facebook, Twitter and Instagram to promote everything from luxury holiday packages to diamond-in-the-rough style breaks in British towns, it has arguably never been harder for UK's holiday destinations to stand out.

A historically popular UK tourist destination, North Devon was beginning to struggle to increase its brand awareness and set itself apart from other lucrative areas in the country - so they approached 3sixfive for assistance in Social Media Management.
creating a bespoke content marketing plan to

stand out in the industry
North Devon is an area reliant on the tourism trade - in fact, the industry supports one in four jobs among local people. The North Devon Marketing Bureau, and the business owners who cultivate its membership, have been working with 3sixfive to enhance local tourism in the region.

The rise of social media marketing in the tourism industry meant that competitive destinations were on the rise, and growing in popularity. What North Devon needed was to get in on the action- to create a more powerful digital presence in order to continue to drive its tourists back to the area, rather than losing out to other locations, which now included cities such as London, Bath and Manchester, as well as surrounding coastal locations.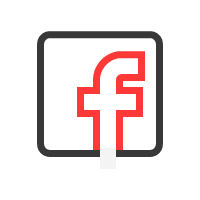 1 million
facebook impressions
in 1 month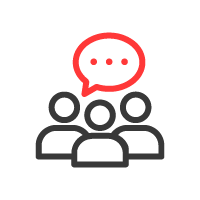 monthly
growth of
300 + followers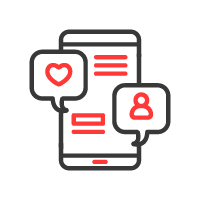 5000+
monthly
engagements
increasing follower growth by

350 per month
The solution? A full Social Media Management package from 3sixfive, designed to increase brand awareness across Facebook, Twitter and Instagram.

Currently, we have full control over North Devon's social presence. We strategise monthly plans, in concordance with current digital trends, area focuses and promotional tools to generate the highest level of organic traffic to the website and to the official location pages. Working with various members of the Bureau, we regularly promote different businesses and attractions throughout the area, as well as sending out mailers, and regularly posting blogs to contribute to the website's SEO.

Recognising the USPs of North Devon - its food, beaches and Areas of Outstanding Natural Beauty, we identified the benefits of a visual marketing campaign. Setting up the group North Devon Captured has allowed a mixture of local and tourist photographers to contribute incredible imagery on a daily basis, which we can then utilise in the campaign. We often implement the photography into GIFs and videos to capitalise on the increased popularity of video marketing across social media; a video made by our design team showcasing the colours of North Devon, for example, has reached 42,014 people organically, and generated 4,026 engagements so far. Being Facebook blueprint certified, the Bureau could be assured of our expertise on ad management. We run regular targeted adverts for different demographics to aptly pair each piece of promotional content with the most receptive audience.
providing quality community management,

365 days per year
Alongside content marketing, our Community Management team have been working tirelessly to incentivise potential visitors, as well as engaging with others by asking and answering questions, further promoting the area and local businesses, offering expertise and recommendations to add a touch of personality and locality to the overall brand.

Finally, we know that relevant conversations are taking place surrounding tourism - and North Devon - that the official accounts are not always tagged in. With our social listening service, we're able to jump into these conversations. Emphasising the warmth and personality of North Devon as a brand as well as a region, we can offer helpful customer service unprompted to tourists in the area, as well as engaging people who are planning to or thinking about visiting, offering help with accommodation, attractions and other areas to incentivise North Devon holidays.
generating 1 million

facebook impressions
Since working with 3sixfive, the overall following across all profiles have grown. With a steady output of increasingly engaging content, working to utilise current digital trends whilst constantly working to use innovative new ideas, we've garnered a higher rate of engagement which averages at 5000 per month on Facebook alone. In turn, this generates more online interaction which our Community Management team can then converse with.

The increase in followers has also led to a much wider reach for all posts, generating a hugely improved impression rate - particularly on Facebook, which has been known to collect a monthly rate of over one million impressions.

With a monthly increase 350 followers on average, our organic social reach is always growing. Generating detailed monthly reports for the Bureau, we're able to continuously view the success rate of our content which we can then utilise constructively to create ongoing strategies. As a result, more people than ever are interacting with North Devon and registering their interest in the area - not only those from the more local South West region, but in lucrative English locations like Birmingham and Newcastle, as far as other countries like Germany, France, and even Australia. With the combination of our Social Media Management, Community Management and social listening services, we've been able to greatly increase North Devon's brand awareness across popular social media platforms.
Do you need help in enhancing your own brand awareness? We can devise a bespoke Social Media Management or Community Management package based on your requirements -

just get in touch for a chat!
get in
touch
We're around 8am-10pm, 365 days a year to discuss your social media requirements - call our office (or find us on social) for a chat!
---