using social media review management to enhance brand loyalty
human, on-brand responses

to online reviews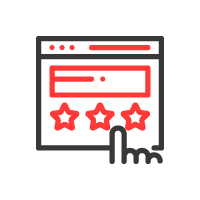 770
reviews responded to
per month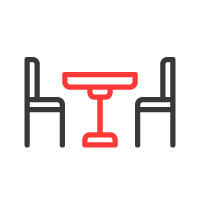 131
UK restaurants
managed online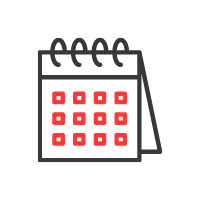 365
days per year
covered
When it comes to restaurants, social media has become the new word of mouth. And with 90% of consumers reading online reviews before visiting a restaurant - alongside 88% of customers trusting online reviews just as much as personal recommendations - monitoring the reviews and rankings your business is receiving across platforms like Facebook and TripAdvisor is only becoming more important.

But that's much easier said than done - especially when your business is receiving hundreds of reviews per month. For wagamama, a British restaurant chain with a substantial fanbase and over 100 sites in the UK, this was a pretty challenging feat.
"they understand our brand + our guests so are able to flag anything in advance they see as a potential issue. when we have needed them to, they have provided us with hourly updates + reports on our social media activity which gives us better insight of the issue"
- wagamama
unique responses to every review,

365 days per year
It's true that responding to your online reviews is useful for raising net promoter scores and restaurant rankings on platforms like TripAdvisor - but its biggest benefit is that it offers a channel through which to engage with your customers.

The importance of brand love and fan loyalty can't be understated. When a guest takes the time to leave a review - particularly if it's negative - ensuring that it is always met with a unique, human response or resolution is a great way to prove that you care about your customers and amplify brand loyalty.

wagamama were aware of this - yet with so many busy restaurants in the UK, they were stuck for a way to engage and respond to such a myriad of reviews without stretching the resources of their in-house customer care team, or the already very busy managers within the actual restaurants.
770 reviews responded to

per month
3sixfive had already been working closely with wagamama to handle their Community Management - so the natural solution seemed to be the implementation of our full Review Management service. When we begin working with a client, we work to ensure a total and comprehensive understanding of each business or brand's unique identity, which in this case included a dedicated fan following and unique tone of voice, which we lifted into our review responses.

Becoming an extension of wagamama's internal customer care team, we immediately began responding to Facebook and TripAdvisor reviews, offering individual yet on-brand responses to each and every one. We do this daily - ensuring that all reviews are responded to within the agreed timeframe - even outside of regular office hours.

Maintaining that strong brand love is our highest priority. We amplify the positivity of satisfied customers, while engaging with feedback that's more negative and offering a quick resolution. Each and every wagamama customer is listened to and acknowledged.
"3sixfive have been amazing helping us to protect our brand reputation + their 'always on' approach means we don't need to worry outside office hours. their approach to crisis management is fantastic + they are happy to tailor to our needs + adjust with minimal notice
- wagamama
managing over

130 online sites
Our Review Management team are on hand to help manage your online reputation and be there for your customers 365 days per year. Not only is this beneficial for wagamama's NPS, but it's created a new way to ensure that each customer feels recognised and listened to.

We pass all feedback through to wagamama, generating a detailed monthly report with the collected data from every review. This provides an in-depth, month-on-month review of each and every wagamama restaurant, allowing a comparative view of top performing sites alongside the highest performing regions or areas. We record review sentiment so that where applicable, we can flag frequent regional or restaurant-specific feedback so that this can be investigated by the in-house customer care team, as well as highlighting areas of high performance. In turn this can help us to track the progress of specific launches or campaigns across different wagamama locations.

We've enabled wagamama not only to be there for their customers, but to monitor overall guest sentiment - allowing them to make the changes that their fans want to see, and overall, strengthen that brand loyalty.
Want some help in managing your own online reviews? We can tailor a bespoke package to suit the requirements of your brand or business.

Get in touch

to find out exactly how we can help!
get in
touch
We're around 8am-10pm, 365 days a year to discuss your social media requirements - call our office (or find us on social) for a chat!
---