April 2021 Social Media Platform Updates
Thursday 29th April 2021

April 2021 Social Media Platform Updates
Thursday 29th April 2021
Social media is an ever-changing space and nothing stays the same for too long in the digital world. Fresh new features are regularly released by our favourite platforms in order to keep themselves up to date with what's going on in the world and what their users want.
We're taking a look at some updates from Instagram, Facebook, Twitter and LinkedIn to see what they've added throughout April and what steps are being taken to improve user experiences across their websites and apps.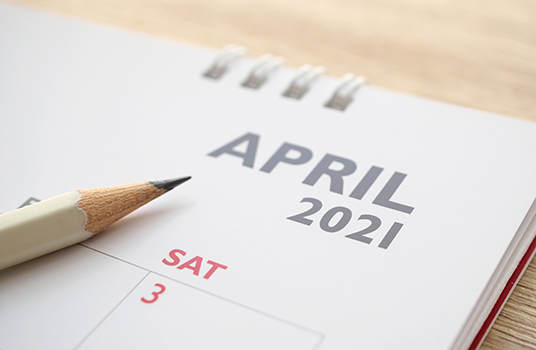 Remix on Instagram
Similar to TikTok's Duet feature, Instagram recently announced a new tool for Reels called Remix. Remix allows users to record reactive Reels that will appear next to the original creator's video in a split-screen style. Any Instagram Reel can be remixed as long as Remix access has been granted by the original creator - this can be toggled on and off in the app's settings. The feature is great for displaying your thoughts on another creator's content, participating in challenges or collaborating with a key figure or brand within your industry.
Re-re-re-remix 🤩

Now you can use the Remix feature in Reels to create your own reel next to one that already exists 🎭

Whether you're capturing your reaction, responding to friends or bringing your own magic to trends, Remix is another way to collab on Instagram ✨ pic.twitter.com/eU8x74Q3yf

— Instagram (@instagram) March 31, 2021
New Instagram Stickers
Instagram is also currently developing a couple of new stickers for Stories, including a Link sticker which will enable users to add a link into a Story without having to rely on the existing swipe-up feature (although it will likely only be available to those eligible). This will hopefully allow users to draw specific attention to the link button by framing it with visual elements such as other stickers or GIFs, creating a more aesthetically pleasing Story and potentially driving more traffic to the desired website.
#Instagram is working on a new sticker: "🔗 Link" 👀 pic.twitter.com/lSM06zQQso

— Alessandro Paluzzi (@alex193a) April 19, 2021
The second sticker in development is a Super Mention sticker which appears to include a shopping tag icon, suggesting that it could be a way to help users get their mentions seen by influential people or relevant brands. We're speculating that it might be a paid feature wherein users will potentially pay to increase the likelihood of their Story getting seen by the person or business they want to Super Mention.
#Instagram is working on a new sticker: "Super Mention" 👀 pic.twitter.com/8KTJRl2OvZ

— Alessandro Paluzzi (@alex193a) April 20, 2021
Add Backgrounds to Fleets on Twitter
As part of Twitter's latest update, users can now add photos and videos to the background of a Fleet when sharing a Tweet, making otherwise plain Fleets look more visually appealing. Although the Fleet feature is still relatively new and its popularity is yet to be decided, we think it's a good sign that Twitter is choosing to upgrade the tool with fresh additions like this one.
now you can bless the Tweets in your Fleets with pics of baby pigeons or whatever pics and vids you want really

rolling out on iOS pic.twitter.com/LAtuRvTTFv

— Twitter (@Twitter) April 20, 2021
Suggested Topics on Facebook
This month Facebook began displaying suggested topics to follow within the News Feed for a handful of users. The platform is looking to expand engagement around specific subjects, so is directing users towards content and conversations relating to things it thinks they'll enjoy. This aligns with Facebook's other recent 'Explore similar businesses' update, which involves related Page recommendations popping up below business posts in the News Feed to expand customers' horizons and boost the reach of smaller companies.
.@Facebook suggesting more #topicsfacebook to follow. pic.twitter.com/jtdm2YY7zi

— whimchic (@whimchic) April 12, 2021
Facebook Feed Filter Bar
Facebook is also introducing a Feed Filter Bar that will give users more precise control over the News Feed. While the default algorithmic feed definitely provides some benefits, many users simply want to view posts in chronological order instead - that's why the platform is now making it easier to toggle between feed types without having to navigate through tucked-away settings to switch on the 'most recent' option.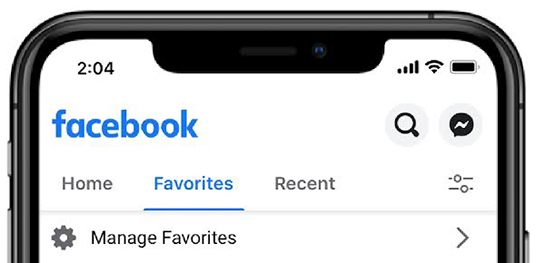 New Profile Features on LinkedIn
LinkedIn now lets users bring their professional stories to life with its new Cover Story tool. Cover Stories are introductory videos that auto-play on users' profiles to provide recruiters and other visitors with an instant overview of their skills, abilities, personality and goals. This feature was introduced alongside an innovative Creator Mode, which allows users to add hashtags to their profiles to indicate which topics they post about the most - for example, #design or #marketing. It also moves the Featured and Activity sections to the top of the page to more prominently display users' best content. Plus, when using this mode, the 'Connect' button changes to 'Follow' in order to boost community engagement and build a following.
Summary
Which new social features have you noticed or used throughout April? Have they helped bring you closer to your business goals? Whether you've found a creative way to market your brand or a better method for managing your online community, tweet us @3sixfivepro and let us know.