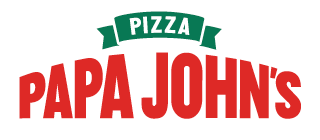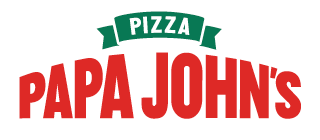 The Client
Papa John's Pizza are one of the largest delivery companies in the UK with 80,000 team members worldwide. Papa John's UK joined 3sixfive in 2019.
Papa John's became more aware that they were missing out on an opportunity to engage with their fans online. Their in-house customer service department were already utilising social platforms to handle negative feedback, but while also dealing with email, website and app enquiries, the sheer volume of social media mentions were becoming overwhelming. Consequently, other opportunities to build brand love or interact with customers were being missed.
With a growth in engaging social content - plus a sensitive new menu launch on the horizon - the company needed to implement a Community Management strategy to manage and monitor social enquiries. What's more, this needed to be on-brand and consistent across such a large volume of messages to adequately seize the opportunity to enhance brand love.

Rather than lose out to competitors who were already working to grow their brand love with Community Management, Papa John's enlisted the help of 3sixfive.
3sixfive's Community Management package encompassed exactly what the brand was searching for.
The 3sixfive team work under one roof out of a UK office, with a team of passionate operators all working together to provide a stellar standard of service. No robots or automated reply systems are used - instead, personalised, human responses to each and every message are created.
The team recognises the importance of a strong brand identity, and ensure that Papa John's is incorporated into each and every response.
Working closely with the client to fully understand the brand and its clientele, 3sixfive developed a full interactions guide to allow the team to efficiently answer each enquiry that comes their way.
Working together to develop a comprehensive complaint management guide, potential damage is minimised by intercepting negative feedback at the earliest possible stage.
Offering speedy resolutions and helping the customer care team to efficiently escalate means that negative traction on social can be prevented, whilst also often converting unhappy guests into returning customers.
This was particularly useful for Papa John's in releasing a sensitive new menu launch across over 400 sites.
3sixfive allowed them to promote to a wider audience by increasing their social media engagement and subsequent brand awareness, incentivising new customers to try their pizza for the first time. Where teething problems were experienced with the new products, 3sixfive were able to directly pass this feedback onto Papa John's to be utilised constructively. Further, detailed reports were sent daily detailing positive and negative sentiment from all channels so the brand could get a real sense of perspective of sentiment from the social landscape and act on any issues accordingly.