Easy Tips to Improve Your Visual Social Media Content
Thursday 1st July 2021

Easy Tips to Improve Your Visual Social Media Content
Thursday 1st July 2021
Visuals and aesthetics play a huge role in how we perceive brands, businesses and the products and services they provide. In fact, 94% of consumers will leave a website with poor graphic design - and the same impact can be seen on social media, with posts that feature visual assets like images delivering a massive 650% higher engagement rate than plain text posts. However, despite such clear evidence of its effectiveness, 43% of marketers state that their biggest challenge is consistency in producing visual content, suggesting that sourcing and creating high-quality imagery is not always an easy task. We're sharing some of our top tips to simplify and upgrade your approach to social media visuals.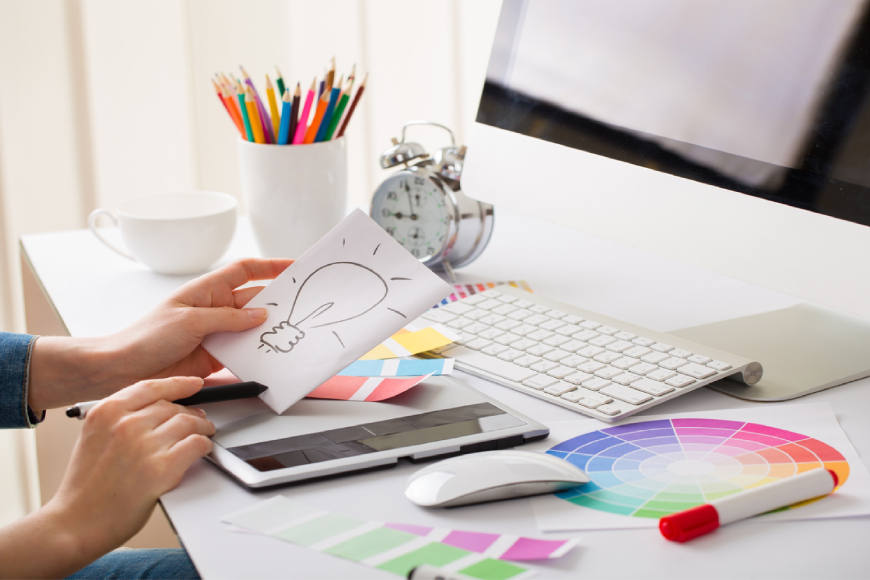 Stick to Your Branding Guidelines
Hopefully when you started your business, you - or your graphic designer - assembled a branding guideline document detailing everything there is to know about your brand from a visual perspective: your colours, fonts, logo variations, photography preferences and so on. When creating your social media content, ensure that you follow these guidelines in order to maintain cohesion and harmony between your online and offline marketing outputs. Using a completely different design style or deviating from the branding that your business is known for might confuse customers or make your company seem disorganised without a clear objective. Users visiting your social media pages for the first time may not know if they've found the correct business if the visuals they're seeing don't match those that they would expect from your brand.
Mix it Up
Remember that visual content isn't just limited to photos - adding some other forms of media such as GIFs, videos and animations into your strategy can be a great way to mix things up and keep your followers engaged. Using a content calendar or scheduling software is a useful method to keep track of what types of media you've posted recently. If you notice that you've been sharing a lot of static images, design a GIF for your next Facebook post or incorporate an Instagram Reel so that when newcomers scroll through your pages, they're met with an exciting array of content forms.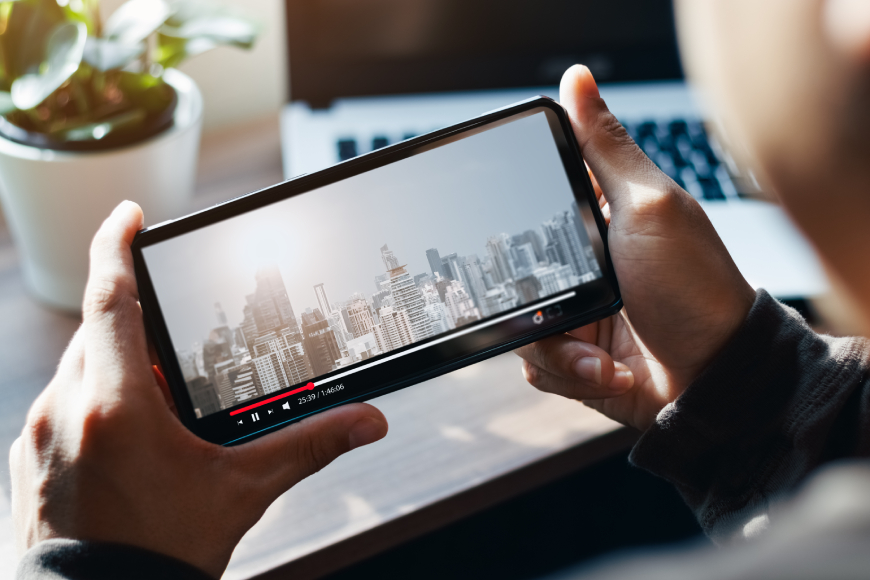 Follow Platforms' Best Practices
Your visual content won't have much of an impact if half of it gets cropped out of view or an unsupported file type is used. Each social media platform has its own set of rules and recommendations regarding media shapes, sizes, time limits and more. You can view a few of them below:
• Facebook
• LinkedIn
Keep in mind that these specifications can vary when it comes to ads and other monetised content, so make sure to double check before posting if you're ever unsure about an image's dimensions or resolution. You don't want to risk a key part of your messaging getting cut off if an incorrect format has been submitted.
Video Content
In recent years, video has become the king of social media content, with 78% of people watching videos online on a weekly basis and 72% of consumers claiming that they would rather learn about a product or service they're interested in through a video. In addition, an impressive 93% of businesses gain a new customer from a promotional video they posted on social media. These stats are unsurprising - after all, videos get straight to the point and are the clearest way of demonstrating what your brand has to offer.
We recommend limiting your videos to between 15 and 90 seconds in length. If applicable, open with a short, attention-grabbing statement to draw viewers in and give them a reason to watch - or if your video doesn't involve speech, pick an eye-catching thumbnail image to intrigue your followers. In terms of dimensions and viewing preferences, vertical videos are certainly worth exploring, with mobile users rapidly becoming the largest social media demographic. On Twitter, for example, 90% of all videos are watched on phones, while the remaining 10% are viewed on desktops. Meanwhile, over on Facebook, 85% of videos are watched with the sound switched off, meaning it's a good idea to add captions for increased accessibility.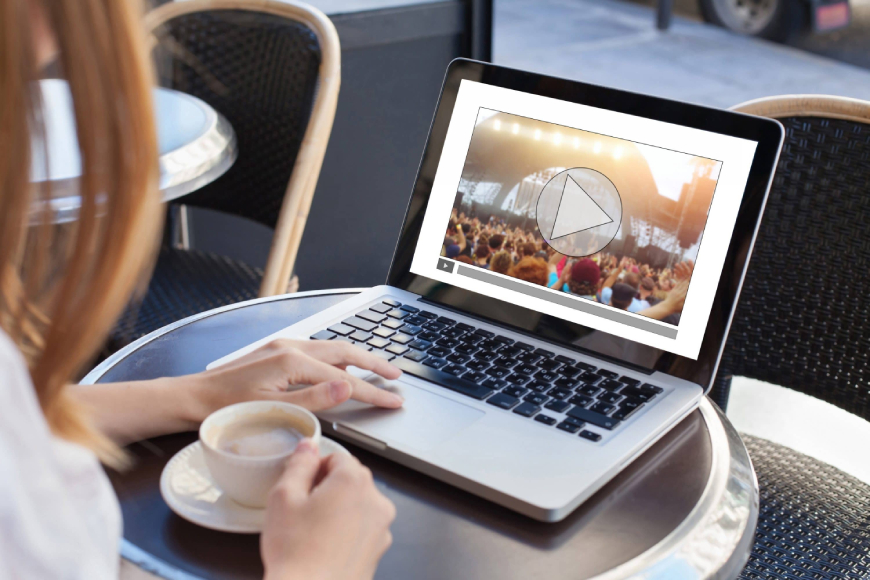 Infographics
If your business specialises in an area that's particularly data-driven or information-led, it can be difficult to find inspiration for your visuals. That's where infographics come in. They're used by 67% of B2B marketers and provide a much more memorable way to display facts, figures and results than plain blocks of text. Although they can take a while to create, they definitely make an impact - and if you don't have an in-house graphic designer, there are plenty of online tools available which can simplify the process and give you a helping hand.
Invest in a Photo Shoot
Especially for brands in the e-commerce and food and drink industries, obtaining a wide selection of high resolution photos of your products is essential for visual content marketing. While the quality of mobile phone cameras is undeniably on the rise, nothing beats the professional standard you'll achieve from a photo shoot with a dedicated photographer. For restaurants, mouth-watering images of your menu's top dishes are sure to entice guests to book a table, while for online store owners, well-lit, multiple-angle product shots will show customers exactly what they can expect if they place an order. 90% of shoppers say that photo quality is the most important factor in an online sale and, according to Hubspot, good product photography is 40% more likely to be shared from your social media accounts.
Blurry, dark or grainy photos - or a lack of them altogether - will make it tricky for you to create compelling content and won't enable you to stand out from the crowd, potentially leaving your followers unsure of what your business actually offers.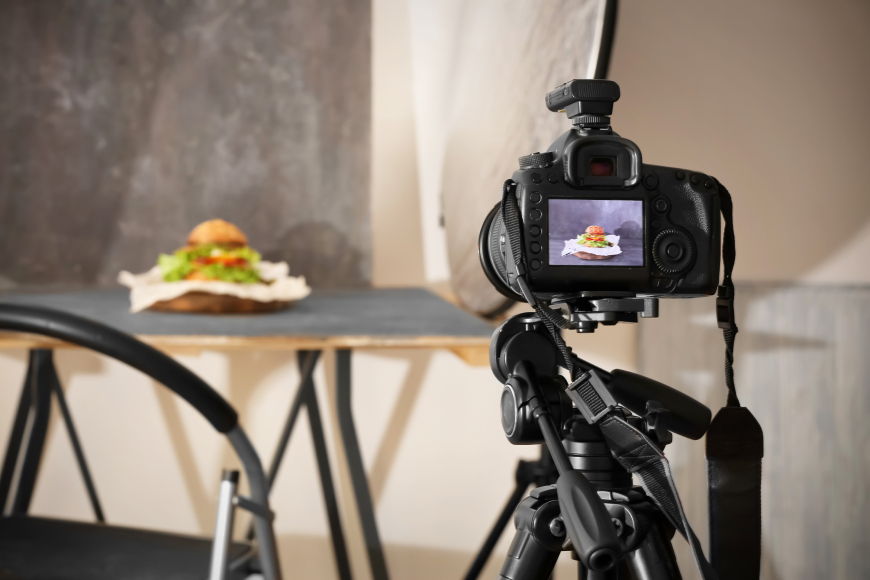 Summary
Humans are visual creatures, and the way information is presented to us online has a big influence on what we choose to engage with. When planning the next stage of your social media strategy, ensure that your brand is giving the right impression by distributing content that not only looks appealing, but accurately conveys the message you want to send out to your audience too.