How TikTok Changed Social Media Expectations and Uses
Thursday 16th September 2021
How TikTok Changed Social Media Expectations and Uses
Thursday 16th September 2021
There's no denying the immense global popularity of TikTok. Available in over 150 countries and with 689 million monthly active users, the short-form video platform is already the most downloaded app of 2021 and has unquestionably taken the social media world by storm over the last few years. 60% of its user base are members of Gen Z (those born between the mid 1990s and mid 2010s), making it the perfect tool for trendsetting and grabbing the attention of younger demographics. Its rapid growth isn't its only defining feature however - TikTok has been the catalyst for a number of changes in audience expectations too.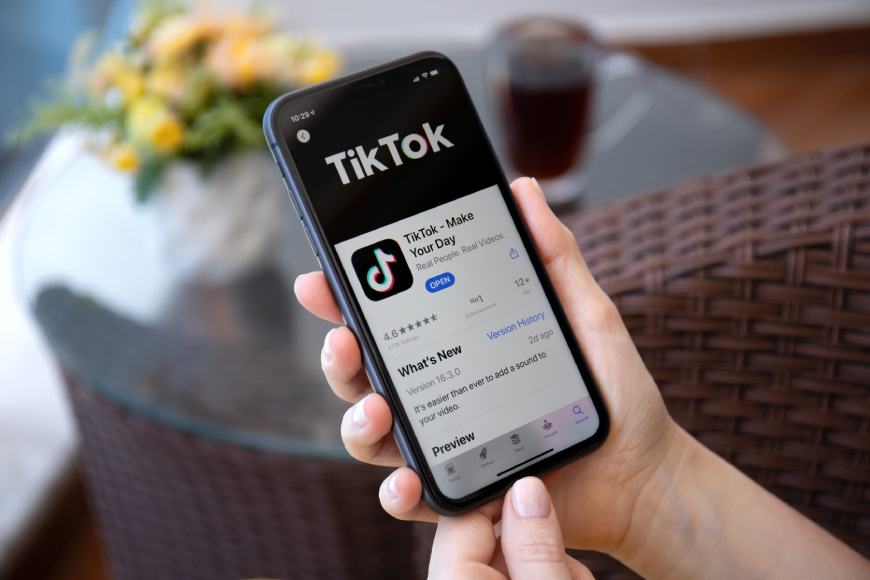 Trailblazing Short-Form Video Content
Excluding Vine, which ultimately struggled to maintain the momentum of its 2014 peak, TikTok is the first major video app to focus specifically on short-form videos, setting itself apart from platforms like YouTube where the average video length is 11.7 minutes. The short, snappy nature of TikToks compels users to think of creative ways to get their messages across, providing a totally different kind of viewing experience from traditional video content. Despite all those Netflix binge-watching sessions and our ongoing enjoyment of podcasts, the average human attention span has actually dropped by 25% in recent years to just 8 seconds, most likely explaining our newfound love for quick bursts of content that keep us engaged for just the right amount of time.
TikTok's Authenticity
Overarching changes in marketing trends, combined with the effects of the pandemic and its subsequent lockdowns, have altered the type of content people want to see from brands, businesses and influencers on social media. Rather than pushy, sales-focused posts and super polished photoshoots, users are beginning to favour behind-the-scenes clips, relatable videos and lighthearted content that builds a sense of community and feels more down-to-earth. TikTok is truly the pioneer of this type of media.
61% of TikTokers feel that the advertising they see on the platform is unique from other social sites, citing it as being "more authentic, fun, genuine, honest, real and trustworthy" than the rest. 43% even believe that ads on TikTok completely blend in with regular users' content. This is certainly refreshing to hear, as the doubts and criticisms often voiced about adverts on social media usually target the perfectionism, unachievable ideals and unrealistic fantasies they try to sell us.
Behavioral Health Response Psychologist Bart Andrews analysed this lack of trust, saying: "I don't think scrolling through Instagram feeds of beautiful people living their perfect lives is entertaining. Now people are really looking for a more significant distraction." And that's exactly what TikTok offers.
Shopping on TikTok
Thanks to the platform's recently announced integration with Shopify, TikTok is also changing how users like to shop. Shopify merchants with a TikTok For Business account can now add a shopping tab to their TikTok profile and sync their product catalogue to create a mini storefront that links directly to their online store for checkout. Items can then be tagged in TikTok videos, enabling users to tap when they see something they want and immediately make a purchase.
Between February and August this year, Shopify reported a massive 76% increase in installs of its social commerce features, demonstrating just how keen businesses are to explore this new sales avenue. Its partnership with TikTok presents a huge opportunity for companies looking for fresh ways to market their products and offer real-time buying experiences, especially within the Gen Z market - 54% of whom claim that social media is where they discover brands. What's more, after asking respondents which platform is their go-to for finding shopping trends, Uswitch observed that 41% said TikTok is their first port of call.
not us bringing Shopping to TikTok

we're partnering with our bestie @tiktok_us to bring their Shopping to life. now you can connect your Shopify store and sell directly on TikTok or tag products in your organic posts *cha-ching*

find out more below 👇 https://t.co/pYKlrSteIq

— Shopify (@Shopify) August 24, 2021
Educational Videos & How-Tos
TikTok isn't just about dance challenges and comedy skits. Educational videos such as instructional guides, how-tos, life hacks and informative clips about key social issues are greatly popular too. In fact, the platform announced a $50 million creator fund for educational content when it launched the #LearnOnTikTok initiative, where both famous figures and everyday users convene to share their wisdom and top tips surrounding countless subjects, from science and maths to finance and technology. At the time of writing this blog post, the hashtag has amassed an impressive 163.6 billion views in total!
This educational side of TikTok has also been vital throughout the pandemic, as leaders within the medical industry have sought out relevant and effective ways to teach younger audiences how to keep themselves and their peers safe. Dr Alex of Love Island fame, for example, became well known over the course of the lockdowns here in the UK for using his TikTok account to share important facts and advice about the virus as well as showing the realities of its impact on healthcare workers.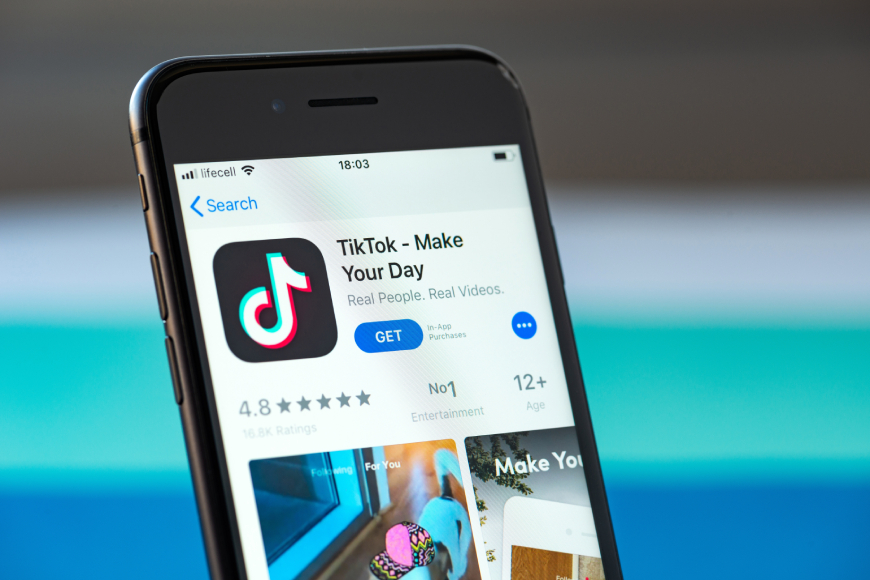 Summary
Together with its Chinese counterpart Douyin, TikTok is predicted to continue dominating the social media landscape as we approach 2022. Even as the consequences of the pandemic gradually begin to subside, we think the platform will keep thriving off the 'at-home' activities and realistic content it has been celebrated for so far. Plus, as we've already seen with Instagram's rising Reels tool, other social platforms will undoubtedly follow suit by launching their own imitations of the short-form video feature. Are you a fan of TikTok? Has your brand taken advantage of its capabilities yet? Tweet us @3sixfivepro to share your thoughts.