How to Build a Social Media Community
Thursday 24th March 2022

How to Build a Social Media Community
Thursday 24th March 2022
In our previous blog post we mentioned how crucial it is for businesses to remember the 'social' part of social media, and explained why social platforms shouldn't be used as one-way marketing channels. This week, we're going to dive deeper into the importance of building and nurturing an online community, and how it can be done effectively.
In order to become a much-loved brand on social media, it's necessary to establish a network of highly engaged fans who have a genuine interest in your products, services and content, instead of focusing solely on likes, follower numbers and going viral. However, it's not a quick task - generating a community takes time and dedication, and you shouldn't expect overnight results. If you've recently launched your social media pages, or aren't seeing much success from your current ones, take a look through the steps we've outlined below.
Be Easily Discoverable
Let's start with the basics: making sure your business is easy to find online! It's going to be very difficult to spread the word about your brand and welcome new audience members if nobody knows how to reach you, so you should display all of your social icons prominently on your website, email signature and Google listing, as well as any physical marketing materials such as business cards, posters, brochures, receipts and menus (and whenever you create an account on an additional platform, don't forget to add this to your list as well). This could even be accompanied by a direct incentive - for example, you could offer a small free gift to the first 20 people to like your new Facebook page.
What's more, your employees and team members can also become advocates by endorsing your brand on social media, particularly on professional networking sites like LinkedIn, which will help to further boost your discoverability.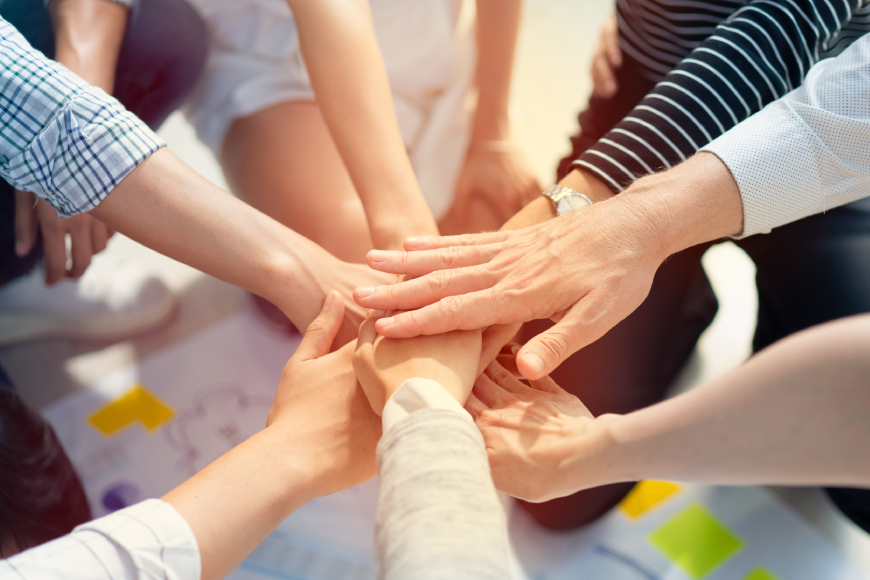 Appeal to Your Desired Audience
If you want to form a relevant community, your social media presence needs to appeal to the right people. Hopefully when you first started your business, you carried out some in-depth research into your target demographic(s) and outlined the characteristics that define your desired audience, which most likely includes the following:
• Age
• Location
• Gender
• Income and spending habits
• Marital status
• Occupation
• Family size
• Level of education
• Health/disability status
Naturally, all of these factors will influence the way you present your business on social media, and therefore the types of users who are interested in your content. For example, if you're aiming to come across as youthful, fun and laid back, and you want your community to consist of young adults, students and teenagers, you won't want to use an overly formal tone of voice or share lengthy, text-heavy posts that contain lots of technical jargon and old-fashioned language.
Listen to Their Feedback
People like to feel heard and acknowledged - don't be a part of the 42% of companies that don't listen to their customers! When someone offers some feedback on a product or tells you what they'd like to see more of, let them know that you've read and understood their comments and that you'll take them on board. Regularly post interactive content that encourages your audience to share their thoughts, such as a Twitter poll or a Questions sticker on your Instagram Story. Alternatively, with video content and streaming continuing to rise in popularity, why not carry out a live Q&A where your followers can ask you everything they want to know about your brand in real-time? All of these activities will help build a sense of collaboration, participation and teamwork between you and your community.
Surprise and Delight
61% of people say they want brands to surprise them with offers for being a loyal customer, with free products and discounts being two of the most desired rewards. Be generous, show your community that you genuinely value them, and give them incentives to stick around, whether that's through an ongoing loyalty program or regular giveaways and competitions.
People can become eligible for a Top Fan badge on your Facebook page if they are among your most active followers, which Facebook defines as those who consistently like, react to, comment on and share your content. If they qualify for and accept the Top Fan badge, it will then be displayed beside their name when they comment on your posts. You can use this badge to monitor who is engaging with your page the most and therefore who really loves your brand, allowing you to dish out awards, gifts and gratitude to your biggest supporters.
Share UGC
Another great way to grow your community is to routinely share UGC (User Generated Content) from your fans, such as photos and videos of them using your product or service, visiting your venue or dining in your restaurant - as well as positive reviews and testimonials. Not only does this give prospective customers a real-life sneak peek of what they can expect from your brand, it also makes the original poster feel appreciated and confirms that their opinions and experience matter to you.
79% of people say UGC highly impacts their purchasing decisions and 84% of consumers trust peer recommendations above all other sources of advertising, so sharing this type of content will produce tangible results for your business too. It's a real win-win situation!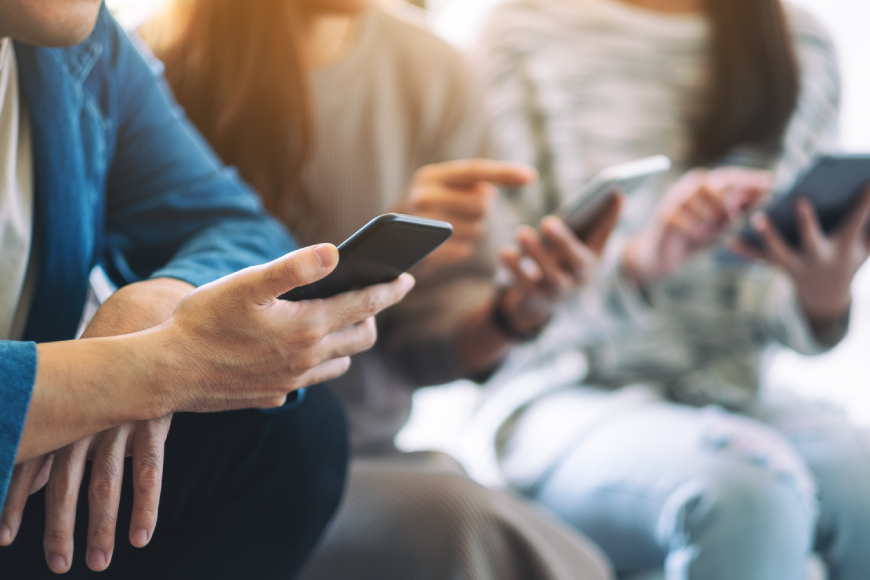 Use Platforms' Built-in Community Features
Have you considered setting up a Facebook Group for your brand? According to Facebook, Groups "give page owners a platform and tools to build an engaged, relevant community amongst existing and potential customers. Groups are hubs where valuable conversations flourish between brands and customers, and amongst customers themselves. Groups create a space for customers to become advocates for businesses."
A similar feature, aptly named Communities, is currently in development on Twitter, and although this tool is still in its infancy, it's certainly worth considering as it opens up another new avenue to create a community centred around your brand. Twitter describes it as "a dedicated place to connect, share, and get closer to the discussions [people] care about most. Communities are started and managed by people on Twitter - admins and moderators who enforce Community rules and keep conversations informative, relevant, and fun. People who accept invites to join a Community become members." Applications for communities are being reviewed by Twitter at the moment, so if you'd like to register your interest, you can fill out this form.
Interact With Similar Brands
It's important to tread carefully when publicly engaging with your competitors on social, but joining conversations and responding to content shared by similar brands are both excellent ways to raise awareness of your business and bring new audience members, who have similar values and interests to your existing fanbase, on board. Share the love and nurture positivity by congratulating other brands on their successes and jumping into the replies of relevant tweets - or you could even arrange to participate in an Instagram takeover in order to leverage each others' communities.
Summary
Social media presents so many fantastic opportunities for brands to showcase their products and services, but building a community is about much more than just promotion. With a little time, effort, kindness and patience, you can generate a valuable network of top fans and loyal customers who want to keep coming back for more. Have you used any of these strategies to build a close-knit community of your own? What other steps would you recommend? Share your tips with us on Twitter @3sixfivepro - or give some of our methods a try and watch your community grow!