How to Maximise Social Media for Your Hospitality Business
Thursday 10th June 2021

How to Maximise Social Media for Your Hospitality Business
Thursday 10th June 2021
We all know about the power of social media when it comes to e-commerce businesses and brand marketing - but as a restaurant, pub or hotel owner, it's important to be aware of the benefits it can bring to those in the hospitality industry too. In fact, nearly 50% of diners say they've tried a restaurant for the first time because of a social media post and 71% of customers are more likely to recommend a restaurant if they respond quickly on social media, proving just how influential platforms like Facebook and Twitter can be on footfall and customer advocacy. From table bookings and guest relations to engaging content and menu promotion, take a look at some of our top tips and advantages below.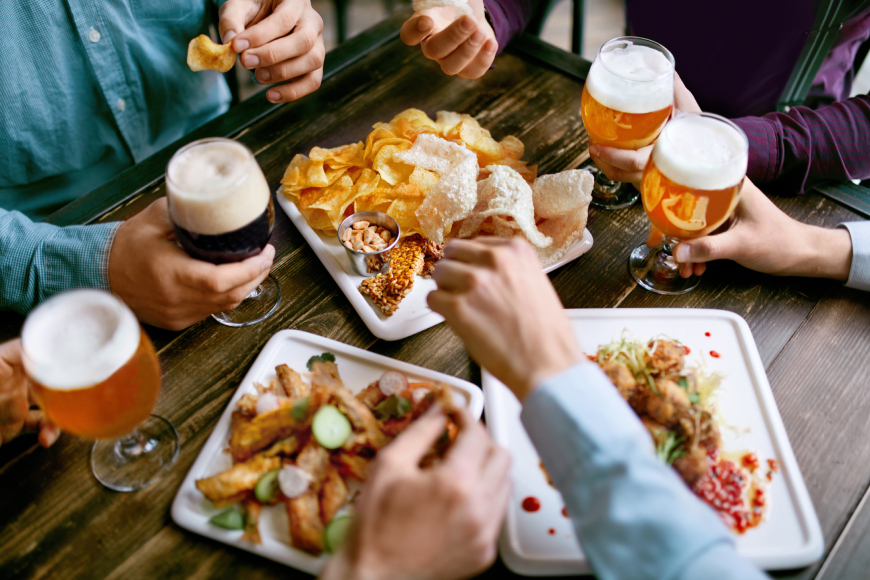 High-Quality Visuals
Visuals are a huge part of what makes a dining experience enjoyable, so producing and sharing top quality photos of your dishes is paramount for marketing your hospitality business. Give your followers something to feast their eyes on with high resolution images of your food to entice and excite them. It's also a good idea to show customers what they can expect from the interior of your restaurant, so make sure you provide some warm and inviting shots of your bar and seating areas too. Plus, with 78% of consumers reporting that they watch videos online every week, now is the time to harness the effectiveness of video content. Why not demonstrate how your signature cocktail is made or film a tempting slow-mo of your best dessert?
Online Booking Capabilities
Over 80% of restaurants have moved their table reservation systems online - don't get left behind by failing to provide an efficient booking method for your guests. According to data from Statista, the share of people who used the telephone to book a table in restaurants in the UK dropped significantly between 2015 and 2019, from 58% to 20%. The most popular method was online booking, with 45% of respondents saying they preferred to reserve this way. Allowing customers to book by dropping you a simple message with their details or by implementing a Book Now button on your Facebook page can speed up the process and help avoid errors.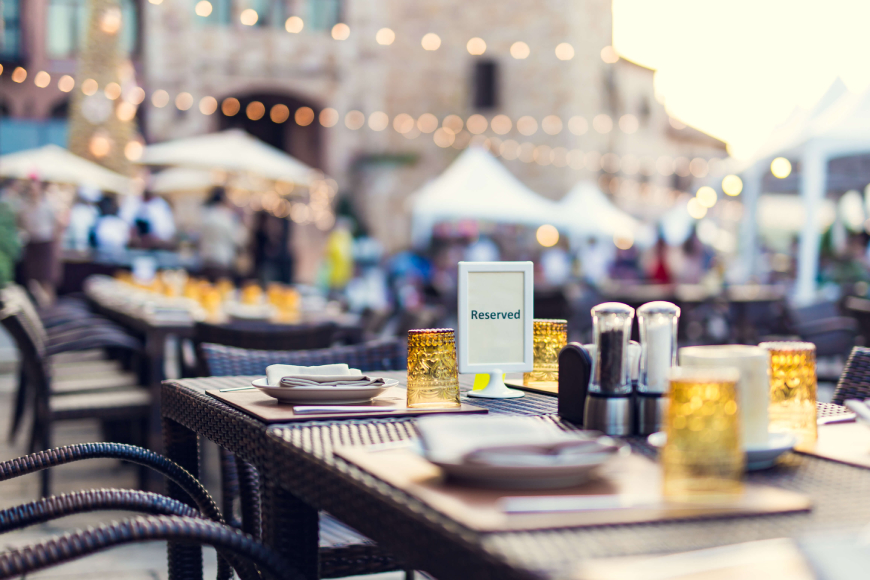 Customer Service = Customer Satisfaction
The level of customer service you provide to your guests online should mirror that which is given in-house. It's unlikely that you or your team would leave a customer waiting at the door of your restaurant for hours without attending to their needs, so it's crucial not to ignore your social media audience either. Check out our work with Papa John's or wagamama to see how we adopted their respective tones of voice to offer round-the-clock customer service, even outside of standard office hours.
Prompt, timely responses to messages will increase feelings of trust and reliability regarding your brand and will show that you're eager to help. Across both Facebook and Twitter, evidence suggests that users want replies from businesses within just 30 minutes - are you meeting this expectation?
Boost Credibility with Award Promotion
If your restaurant, cafe or pub has won any significant awards or accolades recently, take advantage of social media to shout about your successes. This confirms to prospective customers that your establishment is high in quality and is somewhere worth visiting. Adding relevant reward badges to your Facebook cover photo, for example, is a great way to show off your achievements to any newcomers to your page - it's the first thing they'll see at the top of the screen when they visit.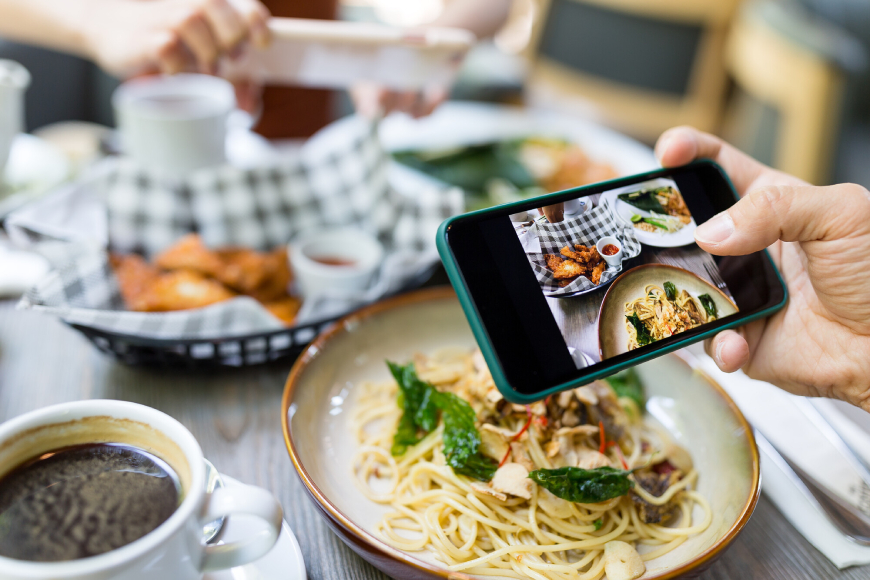 Reviews, Ratings and Feedback
Social proof is a powerful thing, especially when it comes to choosing where to dine. Potential guests want to feel assured that they're going to have an excellent experience before they commit to spending any money, with a massive 90% of guests researching a restaurant online before actually going there. What's more, 1 in 3 Facebook users check the platform to find reviews and recommendations, making it essential for your brand to encourage and collect feedback. Responding matters too - as many as 45% of consumers are more likely to support businesses if they see that they've responded to negative reviews and have made an attempt to resolve any issues. Read about our Review Management service if you need a hand.
Summary
It's a busy time for hospitality businesses right now and keeping up a consistent presence on social media can seem like an afterthought - that's why we're here to help, 8am-10pm, 365 days a year, providing a range of services on behalf of your brand. If you don't have the time to engage and connect with your guests online, get in touch with our team today to learn more about what we do.