Social Media Content Ideas to Increase Engagement
Thursday 15th April 2021

Social Media Content Ideas to Increase Engagement
Thursday 15th April 2021
It may sound like a cliché, but "Content is King" - a phrase we hear a lot in social media marketing - really does stand true, especially when paired with the subsequent reminder that "Engagement is Queen". The posts your brand chooses to put out into the digital world can influence your audience, entice new fans, boost your reputation and spark conversations, providing consistent opportunities for interaction. Routinely sharing creative content not only keeps your community up to date with the latest news from your business, but also helps them feel involved and entertained, increasing the likelihood of them becoming loyal customers through brand love.
However, it's easy to get stuck in a rut when planning your upcoming posts and inspiration can sometimes run low. We're sharing some of our top content ideas to make your brand stand out from the crowd and prove to its fans that following your page is worthwhile.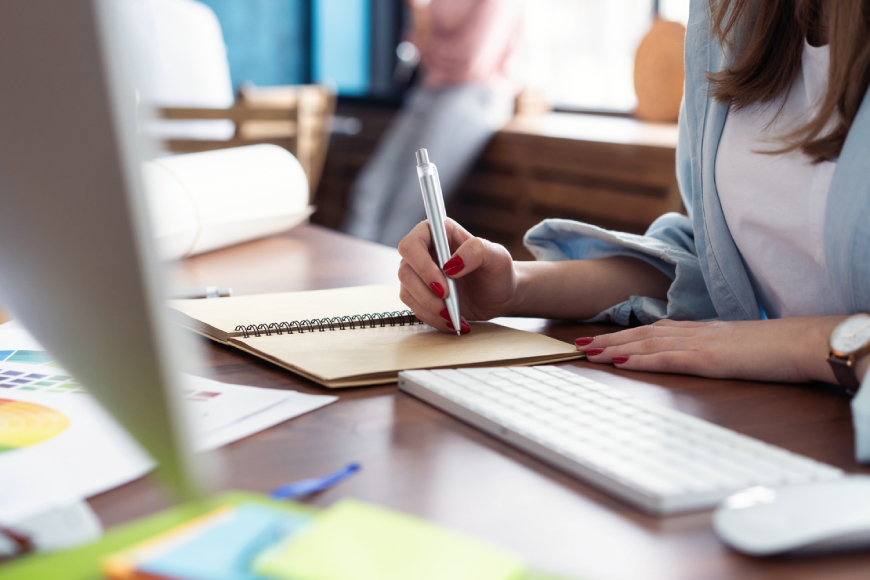 Competitions and Giveaways
Who doesn't love getting the chance to win a prize? Intrigue and excite your followers by posting a competition or giveaway on your social channels, with a gift voucher, free visit or product bundle up for grabs. Think of an innovative way to encourage entries, such as asking fans to share a heartfelt experience involving your brand or a fun photo relating to the giveaway topic. To learn more about the right and wrong ways to run a social media competition, including how to write appropriate T&Cs, check out this episode of our podcast.
RT & follow @superdrug 2 #WIN a @bbysuperdrug Bundle! Competition ends 23:59 26/02/21, Ts&Cs apply please see bio 💖 16+ and UK Only. Superdrug Stores PLC is the promoter. pic.twitter.com/AH6eScmfRM

— Superdrug (@superdrug) February 26, 2021
Run an Ongoing Series
Give your followers a regular event to look forward to each week or month by running a recurrent series. To maximise engagement and create a space dedicated to your campaign, add a hashtag such as #MonthlyMotivation or #TuesdayTips and incorporate it each time you post. Adobe Design's #AdobeFontFriday Instagram series, where they share a designer's thoughts on their favourite typeface every Friday, is a great example of this.
Instagram Takeovers
As discussed in a previous episode of our podcast, an Instagram Takeover is a form of collaboration which puts your Instagram account in the hands of an influencer or brand advocate for a specified period of time - usually 24 hours. During the takeover, they'll boost your exposure by showing off your product or service to a relevant audience and will demonstrate how it functions in a real life setting. Make sure you partner up with someone whose interests and demographic match the aims of your business; for example a well-known chef would be a suitable candidate if you're in the restaurant sector, or a makeup artist if your brand focuses on the beauty industry.
Repurpose UGC
User Generated Content, or UGC, is another excellent way to boost engagement and really get your social media community involved with your page. When a user tags you in a photo, mentions you in a positive comment or leaves a great review, you can repurpose their posts into your own content plan by retweeting or sharing them. Not only does this show that you regularly check your mentions and are genuinely interested in what your followers have to say, it also gives prospective customers an authentic sneak peek of your product or service. Just remember to gain the necessary permissions before reposting photos taken by others.
Gain Insight with Polls
People love to share their opinions on social media. Twitter's poll feature provides a quick and easy way to ask your followers what they're thinking about certain topics or find out their favourite item from a list of options. Polls can range from serious and thought-provoking to fun and lighthearted, depending on your brand's TOV and what kind of questions you'd like to get answered.
It's been more than a year since travel around the world came to a halt and we must ask, what do miss the LEAST about #travel?

— trivago (@trivago) April 9, 2021
Go Live
With 1 in 5 people discovering new products and brands through social media live streams and 82% preferring live video to standard posts, it's evident that live content is continuing to grow in popularity. Host a workshop or class, demonstrate how to use one of your products, or share some behind-the-scenes shots of your office, store or restaurant to wow your viewers and make them feel included. The team at Benefit Cosmetics regularly go live on Facebook to showcase their latest ranges and give helpful tutorials.
Interviews and Q&As
Interact directly with your community by inviting them to take part in a social media Q&A or interview session with a key figure in your business. Your followers can then submit questions in the comments section and find out everything they've been wanting to know about your brand or the people behind it, boosting the sense of proximity between you and them. Q&As show that your social pages are open platforms where communication and interaction are encouraged, rather than them being one-way streets. In the example below from Hootsuite, their Q&A actually ran alongside a live online conference that was also taking place, allowing users to get their queries answered in real time.
Before you go! We are hosting #HootsuiteCXN, an online conference, and we would LOVE to see you there. Our social team will even be hosting a live Q&A session!

Save your spot here: https://t.co/WAt92mMp8G #HootChat pic.twitter.com/OAx8ixzCza

— Hootsuite (@hootsuite) May 21, 2020
Summary
Which content ideas have you tried already, and which ones will you incorporate into your future social media plans? Remember to keep it fresh, keep it consistent and keep giving your followers reasons to stick around and support your brand. Feel free to tweet us @3sixfivepro or drop us a message on Facebook to share your content success stories!