Social Media Trends to be Aware of in Q4
Thursday 13th October 2022

by Beth Perrin

Social Media Trends to be Aware of in Q4
Thursday 13th October 2022
We're approaching the midway point of October which means Q4 is in full swing, but if you haven't finished planning your brand's content for this quarter yet, don't panic - today we're outlining some of the top social media trends you can take advantage of over the coming weeks. With exciting events such as Halloween, Black Friday and Christmas on the way, there are plenty of upcoming opportunities to make sales, gain new fans and develop deeper connections with your existing audiences online as we head towards the end of 2022.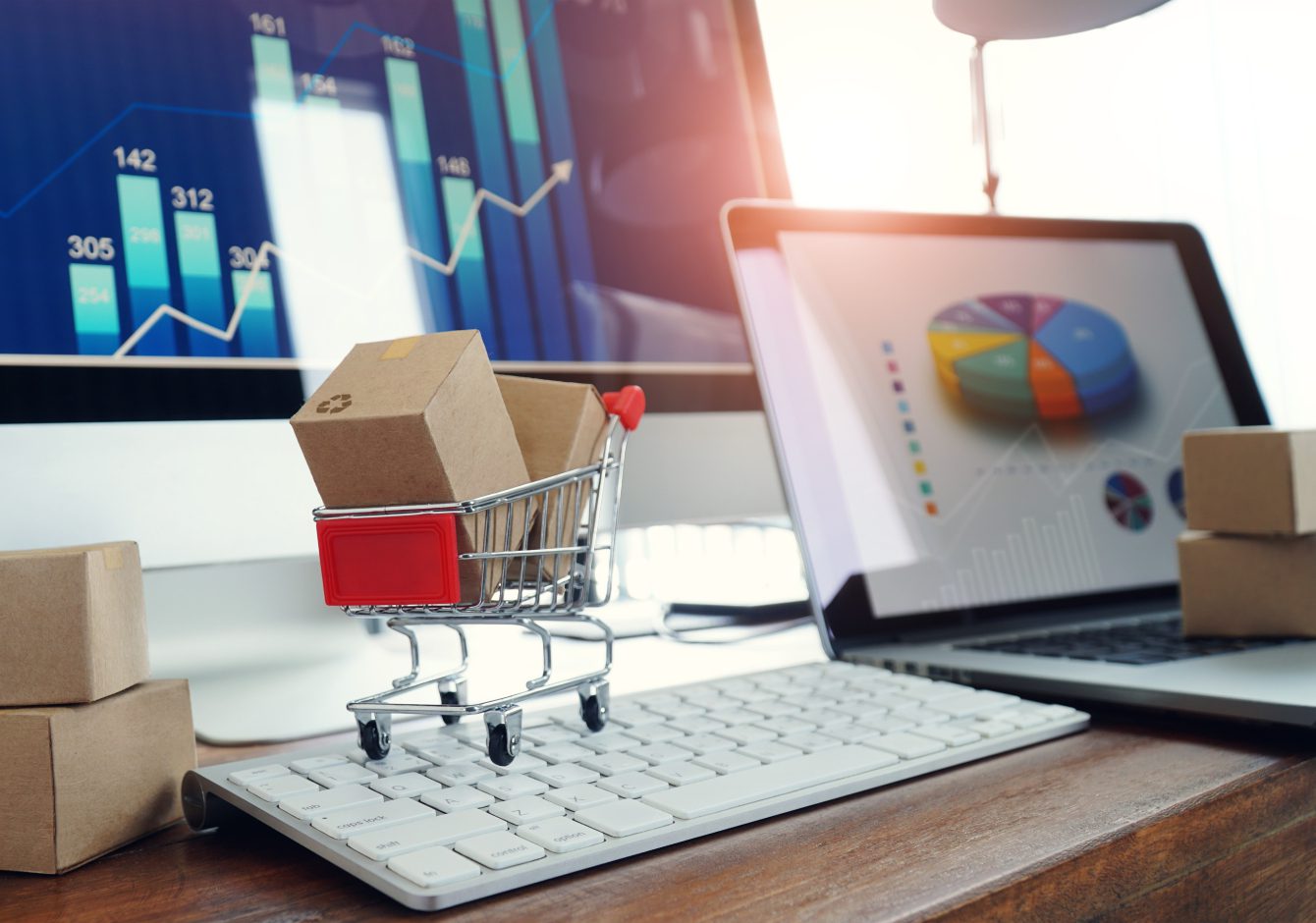 Get Ready for Halloween
The spookiest event of the year is just around the corner, but it's not too late to mix some frights and delights into your marketing plan! Launching some new Halloween-themed products that will only be available for a limited time? Shout about them on social and inspire urgency by reminding your audience that these items will only be around for a short period of time. Try a poll where your followers can vote for their favourite between two or more options, ask them to share UGC of themselves enjoying your products, or encourage them to tell their favourite Halloween stories in the comments.
Twitter's recent immersive media viewer update is a great one to consider here - when a user taps on a video in the feed, it will now open up in a full-screen vertical format, so portrait videos look just as good as they do on Instagram and TikTok. Video discoverability has also had an upgrade on Twitter, with a new 'Videos for you' carousel being added to the Explore tab, giving your brand a higher chance of being found by new audience members and potential customers.
Take a look at the example below from one of our clients, Krispy Kreme UK, who decided to create a fun animated video showcasing their Halloween doughnuts. To encourage engagement, they asked fans which flavour they were excited to try first, along with a campaign-specific hashtag.
TikTok Halloween
TikTok has assembled a handy guide outlining all of their Halloween features and events that will be taking place on the platform, so you can make the most of any that apply to your brand. Firstly, a couple of new filters have been designed by two of TikTok's top filter creators:
• A scary skull filter by @aramkk5
• A zombie makeup filter by @paigepiskin
Lots of other chilling effects including Evil Twin, Autumn Glow, Phantom Horseman and Howling Beast have also been added for you to play around with. Additionally, the hashtag #TikTokHalloween has been established where users can share any Halloween related content, along with a dedicated playlist full of spooky songs that you can use in your upcoming videos for the season.
Show Gratitude on Thanksgiving
Thanksgiving may not be celebrated here in the UK, but for our friends across the pond, it's one of the biggest and most special events in the calendar. So, if your brand is located in the US (or if your customer base is predominantly American), this is another great occasion to celebrate in your social media content. This year, Thanksgiving will take place on Thursday 24th November, meaning there are just a few weeks to go.
Give thanks to your community - whether that's your customers, employees, clients or anyone else who contributes to your brand - and remind them how grateful you are for their continued support and custom, or ask them to share their own messages of gratitude, like in the example below from Starbucks last year.
 

 

View this post on Instagram

 
Have you heard about the new Community Chats option in Messenger? It seamlessly integrates Facebook Groups with the Messenger app, allowing you to chat with segments of your audience (such as your Top Fans) in a more direct and community-focused way - the perfect tool for building and enhancing connections with your followers this Thanksgiving. Group chat admins also now have the capacity to create and share links to their group, making it even easier for you to invite new members to the conversation (the same feature has just become available on WhatsApp too if that's where you prefer to chat with your customers!).
To humanise your brand and keep things real and authentic, why not share a series of Instagram Stories showing each of your team members' Thanksgiving traditions and how they are planning to spend the day off? Instagram recently announced that Story videos longer than 60 seconds will no longer be split into segments, giving you more opportunities to get creative and tell your audience what you're up to. Alternatively, why not give emerging social app BeReal a try (or TikTok's newly released clone app, TikTok Now) to share behind-the-scenes peeks of your Thanksgiving preparations and spontaneous snapshots of the day itself.
Black Friday
Black Friday, the biggest sale event of the year for both eCommerce customers and store owners, comes straight after Thanksgiving on Friday 25th November. The intense level of competition for this major shopping day means your brand will need to put in some extra effort to grab social media users' attention, with appealing CTAs, unique offers and eye-catching imagery that sparks excitement. In order to boost engagement, why not try incentivising likes, shares, follows or newsletter sign-ups with a giveaway?
As part of another recent update from Instagram, some creators now have the ability to add multiple links to their bio instead of just one. If this option is available to your brand, this could be a useful consideration for Black Friday, as it will enable you to direct customers to various URLs on your website, such as different collections and departments where sales are taking place.
Plus, don't forget you can set up offers and deals in Meta's Commerce Manager, so if you're selling products directly through your Facebook or Instagram page, your Black Friday deals can be incorporated here too. Offers can be applied either to your entire shop, specific collections or selected products, and you can choose whether a promo code needs to be applied or if the discount is automatic. The following offer types are available:
• Sale
• Amount off
• Free shipping
• Buy X, get Y
Christmas is Coming
The festive season is on the horizon, so for some businesses, now is the time to start promoting Christmas, Twixmas and New Year content - particularly those in the hospitality, travel and tourism industries, where bookings and reservations need to be made in advance.
• For restaurants, try teasing some sneak peeks of your Christmas dinner menus with enticing imagery or brief video clips, and provide booking information.
• For hotels and other accommodation brands, notify prospective guests about upcoming getaway deals and packages.
• For eCommerce stores, suggest gift ideas and promote Christmas must-haves such as trees, decorations and of course food and drink.
Bear in mind however that beginning to post festive content too early can sometimes be detrimental to your brand, and may be irritating for some customers. In fact, 63% of British adults agree that Christmas-themed marketing starts too soon, so be cautious not to bombard your followers with too many Christmas posts when the big day is still a few months away. For cafés and coffee shops, for example, it may be a little premature to advertise your range of festive drinks and treats in September or October if they aren't going to be available until December!
An advent calendar countdown is always a good idea for December, as it will help to generate excitement and build a buzz around your business during the run up to Christmas. Reveal a new prize, offer, product or announcement each day, add a campaign-specific hashtag that both you and your fans can use, and remind people to check back tomorrow to see what's behind the next door.
Take a look at the example below from another brand we're proud to work with, Kwik Fit, whose annual Kwikmas countdown is always hugely popular with their social media audience.
Summary
Q4 is undoubtedly the busiest quarter and it's easy to become overwhelmed as a business owner or brand marketer at this time of year. However, with a carefully planned content calendar and a well-structured marketing strategy, there's no reason why you can't achieve exceptional results on social media this autumn and winter. Whether you're prioritising Facebook, Twitter, Instagram or TikTok - or using a combination of platforms - remember to interact with your community and build meaningful relationships that turn casual customers into loyal advocates.
Don't forget to check out our previous blog post to discover even more useful social media platform updates from September 2022, and tweet us @3sixfivepro to tell us which Q4 holiday you're most looking forward to.