The Best Valentine's Day Social Media Campaigns
Thursday 4th February 2021

The Best Valentine's Day Social Media Campaigns
Thursday 4th February 2021
Whether you think Valentine's Day is cute, classy or corny, one thing's for sure - as soon as February arrives, content surrounding the most romantic day of the year begins to fill our social media feeds. From limited edition product launches to couple-themed competitions and giveaways, brands can take advantage of this time to share fun posts, boost engagement and get their followers involved. It's not just a day of celebration for chocolate, flower or card companies either: businesses from every industry have been spotted joining in with the Valentine's buzz online and maximising the love through the distribution of relevant campaigns. With an enormous 169% increase in the number of Valentine's e-commerce transactions according to Mastercard, it's clear that February 14th is a major date in the marketing calendar.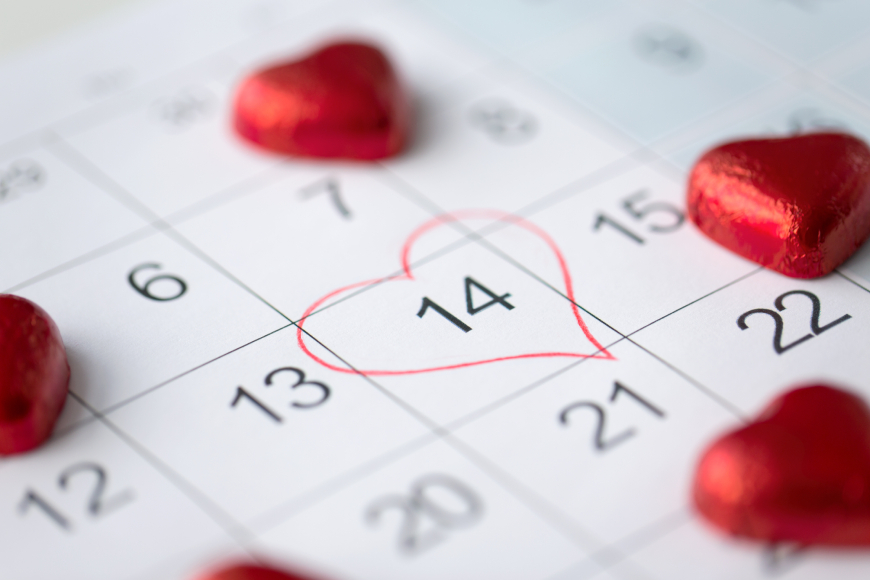 Pretty in Pink
Is your business releasing a one-off product for the Valentine's season? Do you have an item in your existing collection that appropriately matches the day's classic pink and red colour scheme? Use this time to promote any of your brand's offerings that tie in with the theme of romance and love - and if you're planning to announce an entire new range for the occasion, take the opportunity to curate a beautiful Instagram feed full of carefully coordinated imagery. The example below from coffee giant Costa showcases their appealing ruby hot chocolate.
Romantic Recipe Inspiration
As seen below in KitKat's Instagram video, Valentine's Day can be the perfect time to share a recipe with your followers that incorporates your product. With lockdown seeing a whopping 51% of the population making more use of their ovens, this idea is sure to get customers feeling inspired to try a tasty baked treat from the safety of their homes - whether they're spending the day alone or with a partner.
Get Punny
For fans of the cheesier side of Valentine's Day, adding puns or cheeky wordplays into your social media content around this time can be fun - such as Clintons' "Who's got a match?" Facebook post to promote their range of candles. Good Housekeeping even compiled a list of puns dedicated to the occasion covering every topic from food to animals and nature, which is definitely worth checking if you're searching for some that relate to your product or brand!
Create a Hashtag
For Valentine's Day last year, Tesco introduced the hashtag #LoveFromTesco as a place to collect content shared in response by their customers. Campaign-specific hashtags are an excellent way to generate activity around your page and encourage high volumes of users to interact. Who knows, you might even end up trending!
We've learned that Valentine's can be much more than just date night. Let us know if Valentine's is the perfect time to just stop, check in and reconnect with your family.#LoveFromTesco🌹

— Tesco (@Tesco) February 11, 2020
Ask Fans for Stories & UGC
Tesco also tweeted asking followers to share stories of their best - and worst! - Valentine's memories and moments. Posts of this nature can be a great way to engage your fans and boost the sense of community surrounding your brand instead of simply using social media as a one-way channel. What's more, any responses involving your product or service can even be repurposed into fresh content for your page later on.
With Valentine's just around the corner I think there's a few of us that could do with some inspiration. What was your best-ever Valentine's Day date, gift, stunt… or disaster?#LoveFromTesco🌹

— Tesco (@Tesco) February 10, 2020
Galentine's Day
The day before Valentine's Day is now widely known as Galentine's Day - a day for girl pals to celebrate the love found through friendship. Brands are starting to hop on this trend too, as seen in the Facebook example below from cosmetics company Barry M where they announced a special offer for the event as part of a collaboration with Superdrug, complete with a bright and eye-catching image to grab customers' attention.
Interactive Content
Back in 2018, luxury jewellery brand Tiffany & Co ran an innovative Valentine's campaign called the Tiffany Tattoo Shop, where users could digitally create their own romantic tattoo designs and use them as stickers on Instagram with the hashtag #BelieveInLove. The popularity of the campaign was a fantastic example of how businesses can still gain results from social media even when they're not directly advertising for sales - using it as a fun and creative brand awareness tool works just as effectively.
Summary
With Valentine's Day just around the corner, has your business started implementing its social media strategy yet? No matter which industry your brand belongs to, we hope you'll get involved and celebrate the power of love amongst your online community.