The Importance of Engaging to Form an Online Community
Thursday 18th March 2021

The Importance of Engaging to Form an Online Community
Thursday 18th March 2021
Social media isn't a one way street. Although it's certainly a great place to share information about your business, push for sales and show off your product or service, it's no longer enough to simply post an occasional update then disappear from the platform until the next one. Over time, interaction and engagement have become increasingly important, with brands realising the need for online community growth and maintenance - as well as learning that the true value of a user base lies within its authenticity and depth, not just its size.
Attracting newcomers to your community isn't the only key factor either: retention is vital too. Keeping your existing fans happy and giving them consistent reasons to remain captivated by your business is crucial. That's why it's essential not to neglect the conversational, relationship-building side of social media and remember that it exists as more than just a marketing channel. Your pages should be viewed as open forums that welcome engagement and communication.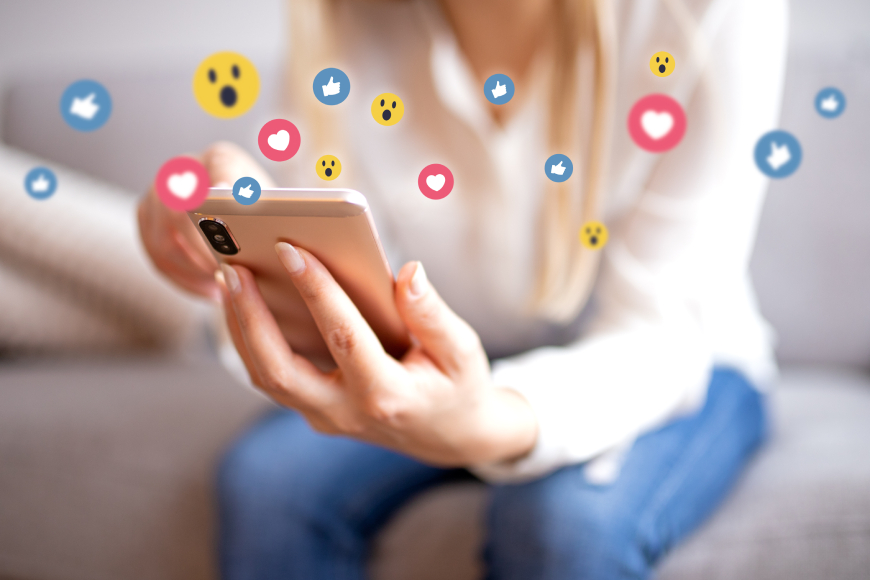 Join Groups
Did you know you can join Facebook Groups as a business? Groups are particularly useful for small companies looking to connect with their local communities, immerse themselves in relevant conversations with residents of the surrounding area and discover the wants and needs of their target audience. Becoming a member of an industry-specific Group also enables you to introduce your brand to a collective of people who already share a common interest and are keen on products and services similar to yours.
LinkedIn offers a Groups feature too, providing the perfect space for professional networking and forming affiliations with other businesses in your sector. Here you can answer questions, give advice and even meet potential candidates hoping to work with you.
Engagement-Led Content
A good way to remind your followers that you value their thoughts and opinions is to regularly incorporate posts with a focus on engagement into your content strategy. While it might seem tempting to use your social media accounts solely for advertising purposes, encouraging interaction and getting your fans talking is what will really boost your level of brand love and customer loyalty. According to data from Sprout Social, 46% of consumers like to see brands creating this type of interactive content.
Someone told us that your last five non-face emojis are your aesthetic.

These are ours: 🍕🛖🕹️🍗🧀

What are yours?⬇️

— PizzaHut (@pizzahut) March 12, 2021
Identify different points of view by posting polls, ask open-ended questions to find out what's on your audience's minds, or get them to vote on their favourite product from a selection of photos - then, when the responses start coming in, make sure you take the time to reply to each person and start establishing those meaningful relations. After all, 64% of consumers like it when brands connect with them online.
Do you go on Depop for

— Depop (@depop) February 28, 2021
Sharing and Retweeting
When a customer or follower mentions your business in a positive post or Tweet, show them you care and spread the word by sharing their content to your own page. Not only does this make your fans feel appreciated, it also acts as a form of social proof, intriguing others to try out your brand and see if it lives up to the feedback. Success stories and reviews are an excellent way to give potential buyers a sneak peek of how well your product or service performs in a real-life setting, and are often more likely to spark emotion than simply listing the benefits of your brand without including any evidence.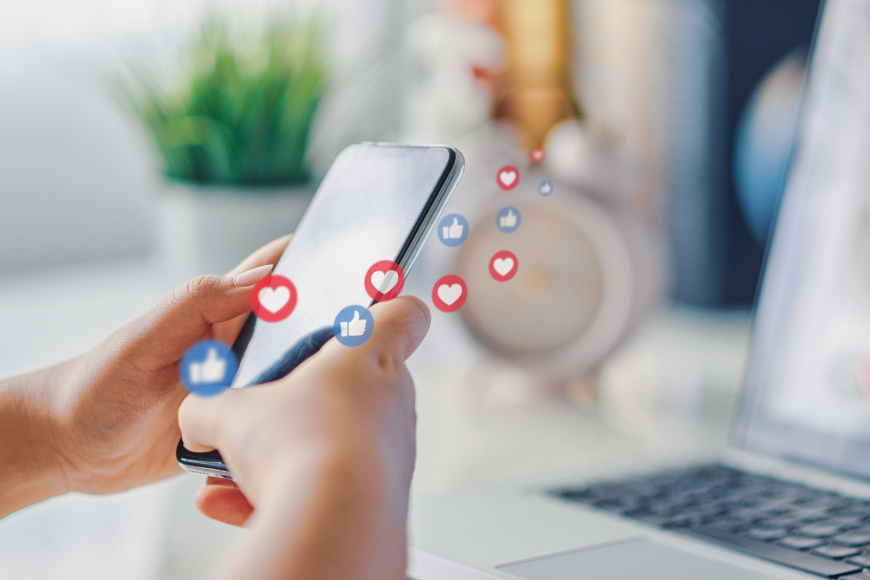 Social Listening
Social Listening refers to the process of monitoring key words and phrases across social media and using them as an opportunity to join in with conversations taking place that relate to your brand or industry. This is another effective method of increasing the sense of community surrounding your business as it brings people who are currently outside of your circle into your user base and lets you tap into demographics you may have been previously unaware of. Engaging with these conversations demonstrates that your brand is genuinely listening to what's being said and is enthusiastic about taking ideas on board.
Cross-Brand Interactions
A rising social media trend, especially on Twitter, sees brands interacting with each other in comedic ways - often playing on the notion of friendly rivalry or just providing some lighthearted banter. Although these engagements may come across as being fairly fruitless in marketing terms, they do offer the chance for your business to form advantageous relationships, gather new audience members and set up collaborations. Love them or hate them, there's no denying that these types of interactions definitely build an interesting dynamic between competitors!
Oh, how you make us blush! 😊 It wouldn't be a love-hate relationship without LOVE and that's what we're celebrating today! (Who's Audi by the way? 🤔) #FrenemiesForLife https://t.co/G8Q585eDBU

— Mercedes-Benz (@MercedesBenz) February 14, 2020
Summary
Overall it's clear that engaging with your online community is just as critical as growing it. Modern consumers like to feel respected and want to know that their voices are being heard - which, in turn, makes them more likely to shout about how great your brand and its offerings are. Don't miss out by forgetting the 'social' aspect of social media.