Why Live Chat is Essential for Online Customer Service
Thursday 9th December 2021

Why Live Chat is Essential for Online Customer Service
Thursday 9th December 2021
Do you offer Live Chat on your brand's website? Surprisingly, only 9% of businesses do, despite the fact that this simple tool can help take your standard of customer service to new heights and ultimately leads to more happy shoppers. In fact, the average global customer satisfaction rating for Live Chat sits at an impressive 83.1%, with 44% of consumers agreeing that having their questions answered by a real person while in the middle of an online purchase is one of the most important features a website can offer. It's expected to grow in popularity by as much as 87% over the next 12-18 months, meaning there's never been a better time to get started. Find plenty more trends and benefits below!
Common Customer Queries
Let's start by taking a look at some of the top questions you can expect to receive from your customers via Live Chat. These will of course vary depending on the nature and industry of your business, but they can include the following:
• How much does delivery cost?
• How long are your shipping times?
• Are there any special offers/deals available?
• Can I use a voucher code/gift card for this item?
• When will this product be back in stock?
• Can I redeem my loyalty points on this order?
• Do I need an account to make a purchase?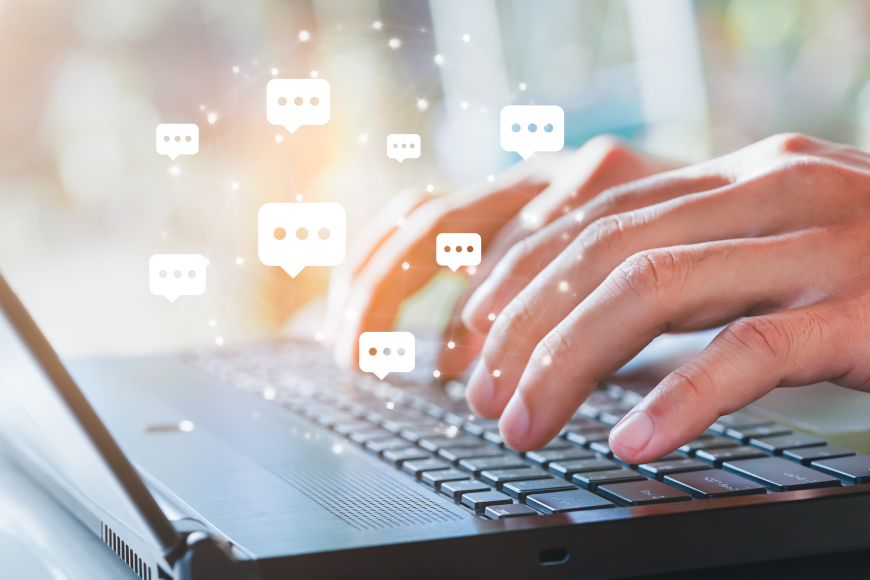 Quick Responses, Quick Solutions
Customer queries can be resolved promptly via Live Chat, with wait times being much lower than emails and phone calls. Email conversations often require a lengthy back and forth, whereas Live Chat interactions usually reach the desired conclusion within just one session. Amazingly, the average chat response time is less than 23 seconds, and the average resolution time is no more than 42 seconds, which is great news for the 82% of consumers who consider an "immediate response" from a brand to be very important.
Reduce Your Site's Cart Abandonment Rate
More than half of cart abandonments happen as a result of customers not being able to find quick answers to their questions, demonstrating how crucial it is to be available to chat to shoppers before they become frustrated and decide to give up on their purchases. Many companies choose to send follow-up emails to customers who abandon their carts, and while these can certainly be effective, Live Chat provides a much more instantaneous way to jump in and interact with people who are about to leave your site.
The Behaviour Flow tool within Google Analytics shows a detailed breakdown of the journeys taken by your website visitors prior to abandonment, while the Exit Pages tab displays which pages frequently cause visitors to exit. Together, these insights will allow you to work out the best stage to pop up and proactively begin a Live Chat conversation.
Benefits for Your Business
79% of businesses claim that offering Live Chat has had a positive effect on their sales, revenue and customer loyalty, while 51% of consumers say that they will buy from a company again if they offer Live Chat support. Shoppers who use chat are also 2.8 times more likely to convert than those who don't.
Additionally, it's helpful in improving the productivity of your customer service team. While a person can only be on one phone call or reply to one email at a time, Live Chat enables them to juggle a few interactions at once. For more complex issues that require some further research or escalation, it's best to focus on just one conversation - but if they're working through a queue full of quick and simple questions, handling a variety of requests at once is often totally manageable.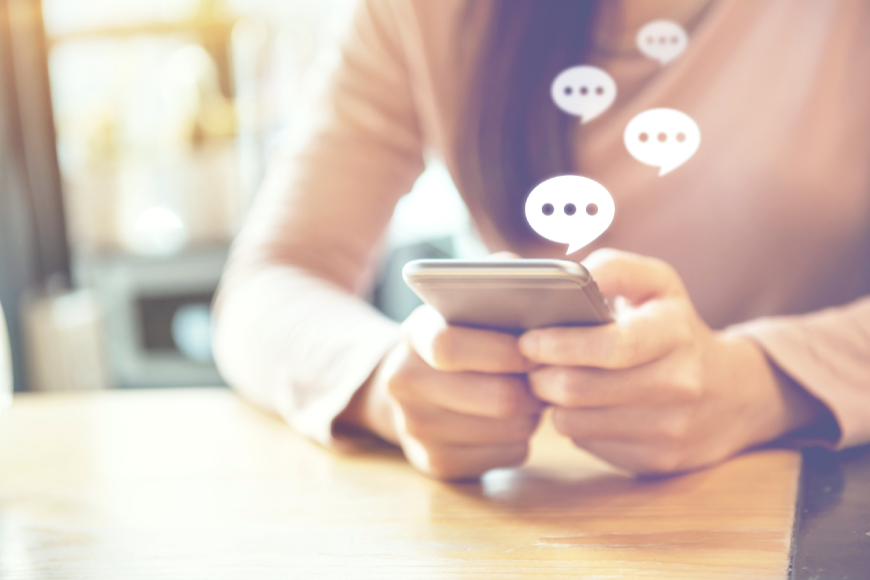 Personalise the Shopping Experience
52% of consumers view companies more favorably when their customer service is personalised to them and their interests - and Live Chat is the perfect place to offer a bespoke, tailored experience that matches the one they would have in-store. For example, you can suggest a product bundle that the customer wouldn't have been able to access if they hadn't enquired, or tell them about an item that better suits their needs than the one currently in their cart.
Live Chat also lets you build rapport and relationships with your shoppers, increasing the sense of proximity between you both, building loyalty and boosting brand love. Automated replies and non-specific talklines can be appropriate in some cases, such as when a message is received outside of your team's working hours, but 29% of consumers find scripted, impersonal responses the most frustrating, so it's best to keep these to a minimum and remember to focus predominantly on the human element of customer care.
All Live Chat plugins vary, but many of them include a chat history feature which allows you to see whether a visitor has previously chatted with your company, and, if so, how many times. This means you can pick up where you left off and greet the customer in a friendly, personal way that makes them feel appreciated and shows that they matter to your business. 72% of people expect an agent to remember their details, including support history and product information, without having to request them again - plus 9% of consumers say having to repeat themselves is the most frustrating part of a customer service experience, indicating the need for genuine recognition rather than simply viewing them as another ticket number.
Insights and Data Collection
Live Chat's forward-facing abilities aren't the only beneficial aspect for your business - the backend also provides valuable data and insights about your customers, such as which device and operating system they used to access the chat, which page of your website they were on when they began the conversation, and how long they spent on your site before getting in touch. Combined with a post-chat survey, these findings can help you shape future business decisions and refine your customer service strategy based on the wants and needs of your chatters.
Summary
More and more businesses are being contacted online, and customer expectations regarding the responsiveness and availability of support are continuing to rise. The real-time conversations you're able to have with your customers over Live Chat give you an incredible opportunity to understand them better, serve them faster and build authentic, human connections. Want to install your own Live Chat widget but aren't sure if you'll be able to manage all of your incoming messages? Discover how we can help here.