Why Live Chat Should Be Used on Your eCommerce Website
Thursday 12th August 2021
Why Live Chat Should Be Used on Your eCommerce Website
Thursday 12th August 2021
When shopping in-store, customers' questions, queries and issues can usually be resolved quickly by staff members on the shop floor. Whether they want to know more about specific products, ask for additional clothing sizes or find out when an item will be back in stock, an employee is likely just a few steps away to help provide the required level of care and attention.
But with 63% of buying journeys now beginning on the Internet and an estimated 2.14 billion people forecast to shop online by the end of 2021, the role of eCommerce within the retail market has never been bigger. With that role comes the responsibility of offering a level of customer service that's on par with that seen in physical stores.
That's why a Live Chat plugin is an essential tool for your business to incorporate into its website. In fact, today, more than 41% of consumers expect to see this feature when visiting an eCommerce brand's site, and 38% of them are more likely to buy from a company if they offer live support. Still not convinced of its potential? We're taking a look at some further benefits.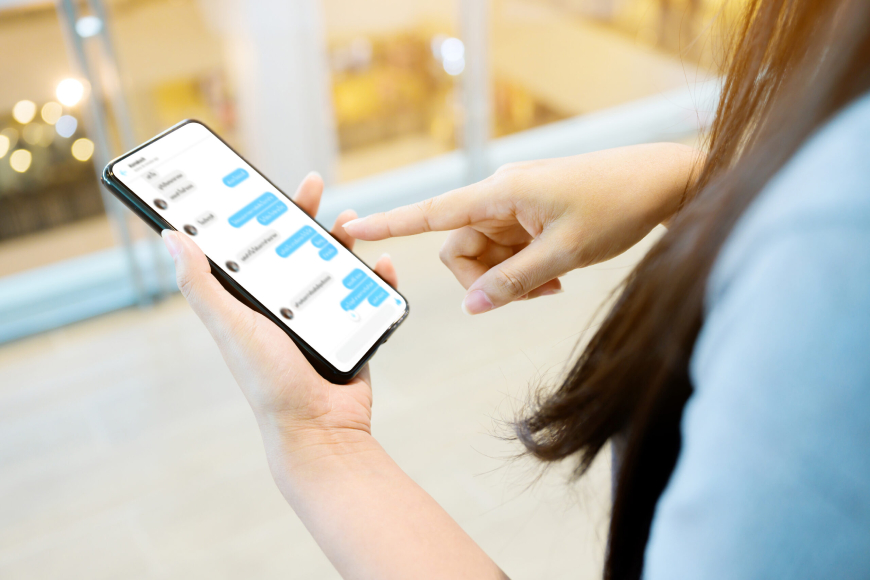 Speedy Responses
Live Chat allows you to respond to shoppers in a timely manner and means you can have real-time conversations with your customers while they're right there on your website. It's instant, convenient and users love it because of how much faster it is than more traditional digital service channels. When it comes to Live Chat, customers hope to receive a response within just 6 to 15 seconds, compared with the markedly slower 1 to 4 hour expectation via email.
Interestingly, however, it's been reported that some businesses with slightly longer wait times actually have better customer satisfaction ratings than those with lower ones, most likely as a result of higher quality answers being provided. This shows that while it's undoubtedly important to reply swiftly, the value of your messages still needs to be taken into consideration.
Prevent Shopping Cart Abandonment
Window shopping doesn't only happen in physical stores - the global cart abandonment rate sits at a surprising 75.52%, commonly caused by people simply using online carts as wish lists with no real intention of completing a transaction. Nonetheless, 53% of customers who do intend to buy end up quitting as a result of not being able to find quick answers to their questions. This can be prevented by implementing Live Chat as it gives you the ability to jump in and interact with a shopper who might be seconds away from exiting your site. Google Analytics data can help you monitor the behaviours of visitors to your Shopify or Magento site, ultimately enabling you to predict when someone is about to abandon their cart and therefore when to launch a conversation.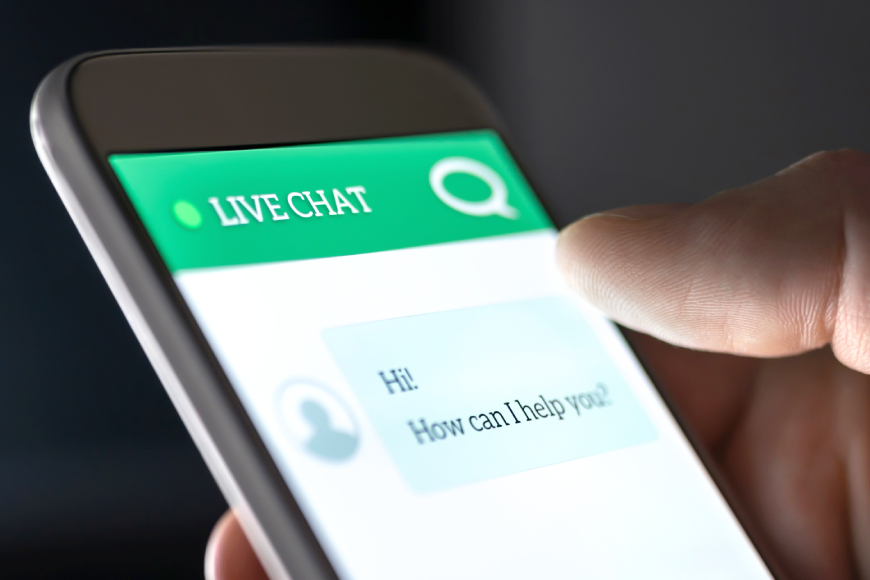 Encourage Repeat Purchases
63% of customers say they're more likely to return to a website that offers Live Chat, making it the ultimate tool for incentivising repeat purchases. Think of it from a buyer's perspective: if you've had a great interaction with a business online, they'll be at the top of your list the next time you need to order a similar product. Testing the waters with a different brand you've never bought from before can be risky as you don't know what level of service to expect. Sticking with the best is exactly how brand loyalty and brand love are formed.
Provide Personalised Recommendations
Live Chat is an excellent way to present shoppers with customised product recommendations, and with 53% of online consumers believing that personalised eCommerce websites provide a better service, this practice can certainly enhance their browsing experience. In order to give recommendations that really convert, your team needs to be fully knowledgeable about your entire product range and which items work well together, as well as the wants and needs of each of your brand's customer demographics - so make sure everyone is up to speed before sending out any suggestions.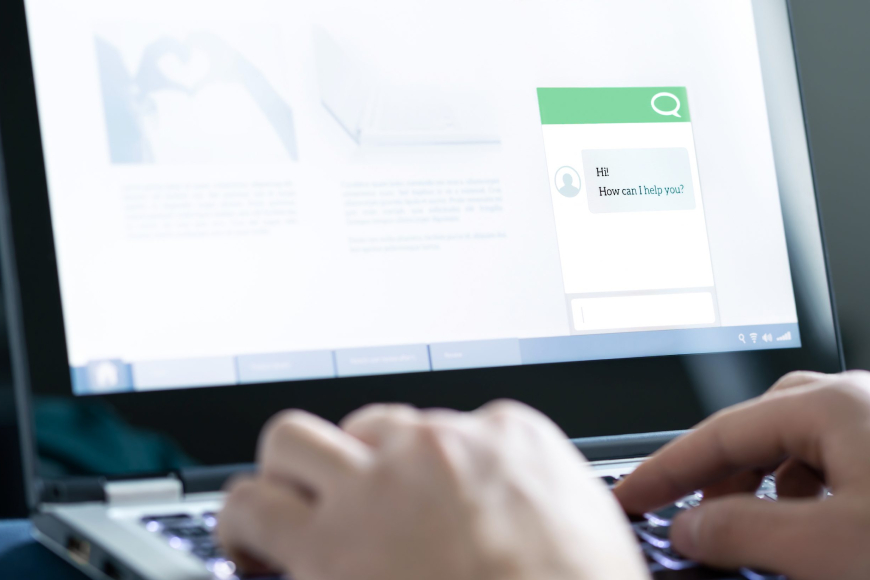 Use Bots Sparingly
Bots can occasionally be helpful on Live Chat - for example, outside of your office hours it might be beneficial to set up an automated messaging system to let evening shoppers know when you'll be back. However, here at 3sixfive we like to emphasise the importance of authentic, human-to-human communication - and we think it's worth reminding businesses that AI assistants lack empathy, often misinterpreting the sentiment of customers' queries. 60% of consumers would indeed prefer to wait for an agent than use a chatbot.
Gain Feedback
At the end of a Live Chat conversation, it's a good idea to give your customers a brief survey asking for feedback about their experience. It doesn't need to be long or complicated - a short selection of questions such as "How did you feel about our customer service today?", "Would you recommend us to a friend?" or even a simple traffic light rating system will help your business evaluate how well it's performing in terms of customer care and how effective its Live Chat strategy is in comparison with its other service channels.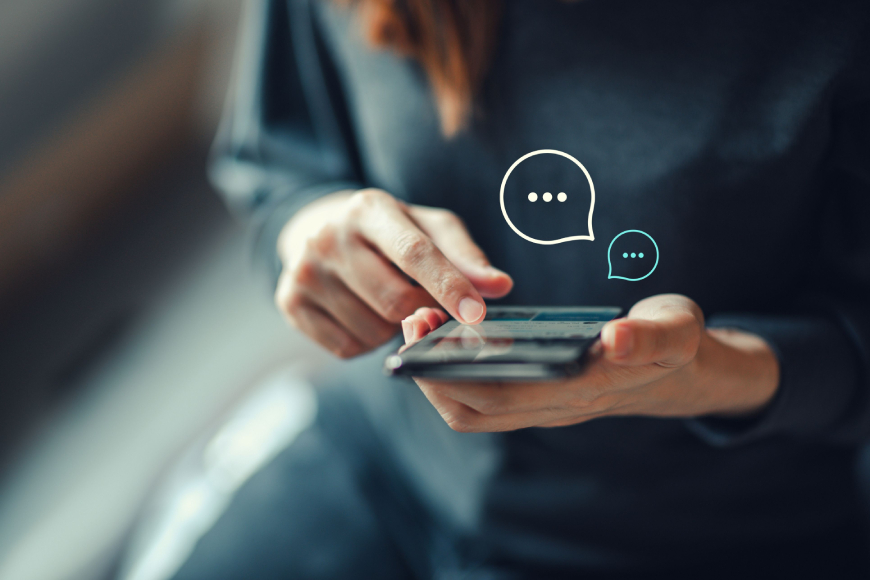 Integration with Community Management
Unsure if you'll have time to monitor a Live Chat plugin whilst managing all other aspects of your business? If you're already partnered with a Community Management agency like 3sixfive, your incoming messages can be handled by a dedicated external team who specialise in conversing with your customers. We're available from 8am-10pm every single day of the year to ensure that shoppers' questions and concerns receive prompt replies. We'll adopt your brand's tone of voice to guarantee consistency across all of your online communications.
Summary
Adding Live Chat to your eCommerce website can be a highly lucrative step. From boosting sales to increasing conversion rates and matching the in-store experience, it's easy to see why so many online retailers are now using it. Don't get left in the past by only being accessible via phone or email - strengthen shopper satisfaction through instant support and an always-on approach to customer care. Showing that you're there to assist throughout the entire purchasing journey is the best way to turn your brand into one that buyers don't just like, but love.