Why You Should Outsource Your Social Media Audit
Thursday 17th November 2022

by Beth Perrin

Why You Should Outsource Your Social Media Audit
Thursday 17th November 2022
If you checked out our previous blog post, you'll understand just how important a social media audit can be when it comes to maintaining and improving your brand's online reputation. As well as uncovering your current strengths and weaknesses, an audit will help you identify any inconsistencies between each of your pages, especially if your business has many different locations and lots of social media accounts being handled by different people. So, now you're ready to begin your audit - but should you conduct it in-house, or enlist the help of a social media agency like 3sixfive? Today we're explaining why it's always best to outsource an audit to an external team.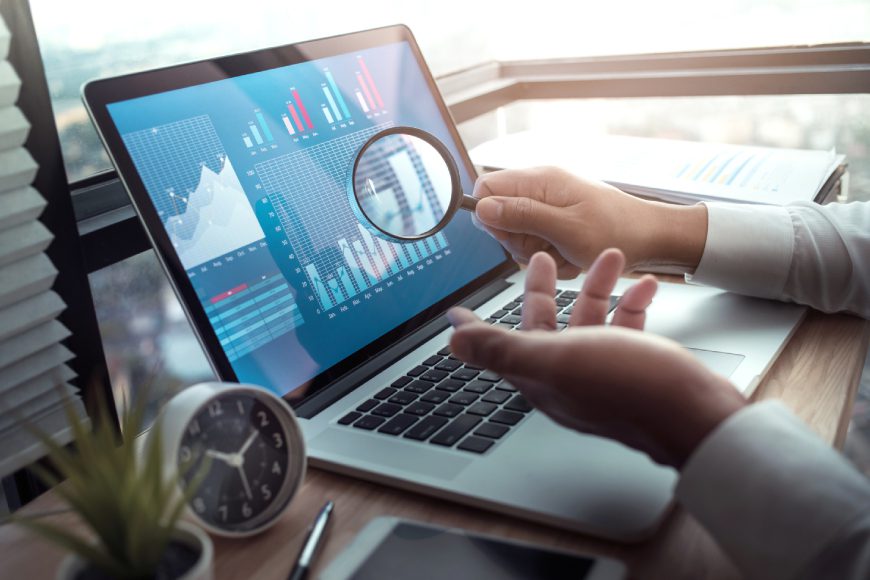 It Will Save You Time (and Money!)
First and foremost, choosing to outsource your social media audit to an agency will free up a huge amount of time for you and your internal teams. For large brands and organisations with a vast social presence, it can be extremely time consuming to carry out a comprehensive audit in-house (we recently conducted an audit for a brand with nearly 2,000 location pages across Facebook, Twitter, Instagram and TikTok!), so partnering with a dedicated agency for the task will leave you to focus on what you do best.
Outsourced audits are also cheaper, as it's likely that your internal resources would require more time to complete the same process that an agency can do on your behalf. Plus, it could lead to missed work, distractions to your teams' normal tasks and added costs for training, preparation, reporting, ongoing communication and questions. According to Deloitte, cost reduction is actually the top reason for outsourcing!
Access to Expert Skills
We're proud to be experts in each of the top social media platforms, and thanks to our many years of experience, we know our way around all of their tools and features. We're aware of the best practices for Facebook, Twitter, Instagram and more, so we can identify cases where you might be sharing content or interacting in a way that isn't suitable for the platform you're using.
Additionally, we can easily navigate the behind-the-scenes parts of social media that casual users may not be familiar with, such as Meta's Business Manager. We know how to claim and delete unofficial pages, remove and reassign page roles, apply age gates to pages promoting age-restricted products (such as alcohol), and view performance metrics for your posts. Many of these aspects may be missed during a 'surface-level' audit, leaving you with team members with the wrong level of access, unwanted duplicate pages and a lack of account security.
Identification of Engagement Opportunities
In addition to the skills mentioned above, we specialise in Community Management, Customer Service and Review Management, so we can quickly identify any missed opportunities for engagement and interaction with your social media audience. We work with a wide variety of clients from many different industries, which means we can confidently pick up on customer signals such as booking leads and purchase intent, allowing us to see where you might be falling short.
We'll take note of how many of your incoming comments, messages and reviews you're currency responding to, and we'll recommend a structured complaint management procedure if you don't have a process in place for handling negativity. We can also see if you're carrying out Social Listening to find and interact with untagged mentions of your brand and industry across social media.
We'll Be Your Spellchecker
Trying to juggle writing your own social media content with the rest of your business tasks can lead to spelling mistakes, grammatical errors and other slip-ups that could be damaging your brand image. 43% of consumers say they would be influenced not to purchase a product or service because of poor spelling online, which is why it's vital not to rush the content creation process or publish posts without proofreading them first.
As part of our audit, we'll assess your content to make sure it's meeting the high standards you want your brand to be known for, and that it accurately reflects your desired tone of voice. It's always a good idea to get a fresh pair of eyes to offer a new, unbiased perspective.
We Know GDPR & Copyright Laws
Our team has a comprehensive understanding of the GDPR and other data consent regulations, as well as copyright laws, so it's easy for us to spot when a potential breach has taken place on one of your social media pages. This can include asking a customer to provide their personal details in a public comment, sharing a follower's photo without their consent, or posting media that hasn't been correctly licensed, such as a stock photo, graphic or music clip.
For anyone not trained in these areas, it's common for GDPR and copyright breaches to be dismissed during a social media audit, as it may not be obvious that a mistake has been made - or you might not be familiar with the serious repercussions of an infringement. In fact, information management association AIIM found that more than 50% of businesses know little or nothing about GDPR! That's why it's best to get help from the experts.
Clear Results & Data
At the end of your social media audit, we'll present our findings in a clear, structured way that's easy to understand and can be shared with other departments within your business if needed. For multi-site brands, we'll outline your best and worst performing locations, and we'll use a simple grading system (A+ to F) to rank the quality of each of your social media pages.
We'll include screenshot examples of your content with labels such as 'Good', 'Could do better' and 'Damaging' so you can see exactly what you should and shouldn't be posting, plus we'll make you aware of any content that we removed during the audit and why.
Account Access & Page Roles
Sometimes, people who shouldn't be able to access your social media accounts are listed as page managers or have the wrong level of access, such as former employees, team members whose roles have since changed, or former agency partners. Not only can this make the backend of your accounts feel cluttered and confusing with lots of different names and roles being listed, it can also pose a big risk to your page security and therefore your brand reputation.
We're experts in Meta's Business Manager so we can quickly and easily check for any unwanted access on your Facebook and Instagram accounts, and remove or reassign roles as needed.
Post-Audit Strategy Planning
Conducting an audit by yourself may leave you wondering what to do next. You've completed your analysis and gathered the results... Now what? How can you utilise this data to improve your business processes?
If you enlist our help to carry out your audit, we'll explain how we can make the necessary changes should you choose to partner with us going forward. Whether that's arranging a series of training sessions, putting together a brand guideline document for all of your team members to follow, or implementing one of our core services, we'll assess your audit data to see what needs to be done. We can even assemble a bespoke service package for your brand if there's a specific area in which you require support, such as out-of-hours customer service or Review Management on a particular platform.
We can also set a date for a follow-up audit so that we can check if things have improved later down the line, after you've implemented our suggested changes to your strategy. We'll then compare the results of this audit to your initial one, giving you a tangible comparison of your social media success.
Summary
With around 80% of companies feeling positive about their current outsourcing partners, it's clear to see the benefits of joining forces with an external organisation for some of your business activities - and social media audits are no exception. Attempting an audit in-house will take time out of your team's busy schedule and key details may be overlooked, so it's best to ask for assistance from a specialist agency like 3sixfive who can help you boost your reputation and align all of your pages. Get in touch to discuss your brand's goals and arrange an all-encompassing social media audit today!