Why You Should Respond to Business Reviews in 2022
Thursday 13th January 2022

Why You Should Respond to Business Reviews in 2022
Thursday 13th January 2022
January is all about making New Year's Resolutions - and that doesn't just apply to individuals. It's also a great time for businesses to take a look at their current marketing strategies and begin implementing new processes which will enhance their customer experience, boost loyalty and gain the trust of newcomers. If your brand isn't yet responding to the reviews it receives online, why not make it your goal to start doing so in 2022?
Review interaction is up by 50% from pre-COVID levels, most likely as a result of consumers' heightened sensitivity about where to visit and what to purchase in the wake of the pandemic, meaning that it's now more important than ever to acknowledge and reply to your feedback. What's more, according to Google, businesses that respond to their reviews are seen as 1.7 times more trustworthy than businesses who don't (76% vs. 46%). Read on to discover some more key advantages.
Customers Are Reading Your Responses
Not convinced that customers will actually take any notice of your responses? Think again! Almost all users (96%) read businesses' replies to their reviews, a 16% increase from a few years ago. Plus, when asked how much they value those responses, a further 30% of people chose "highly". Sadly only a small portion of reviews are responded to by brands across all sectors, which, although disappointing to hear, means there's a huge opportunity for you to get ahead of your competitors by offering something they aren't.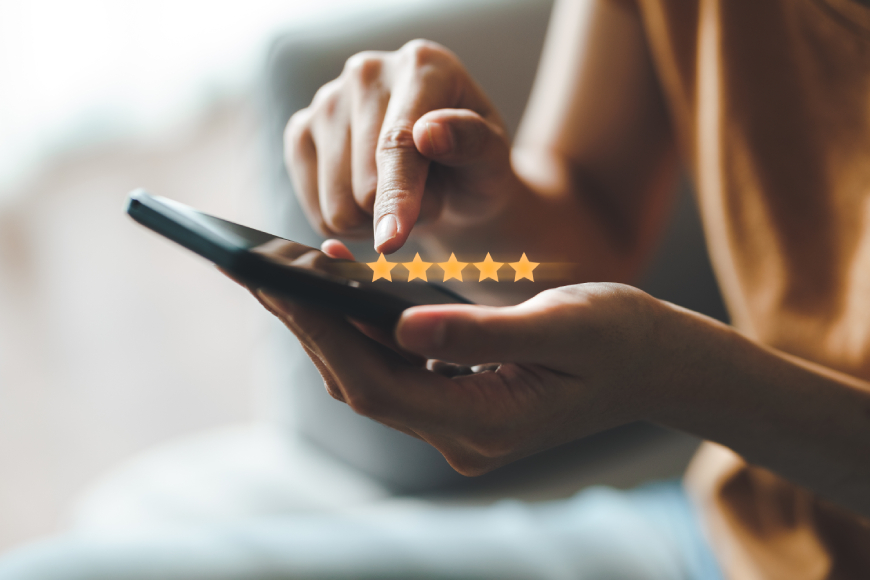 Customers Expect Fast Responses to Reviews
Not only do your reviewers want to receive responses to their comments, they also need you to act quickly. No matter the sentiment of the review, 68% of customers expect a reply within 1-3 days, with 15% shortening this expectation even further to just 1-3 hours. Regarding negative reviews in particular, Signpost recommends that businesses should respond within 24-48 hours from the time the review was posted. Additionally, the brands which ranked within the top 10% of ReviewTrackers' recent report, across all sampled industries, were those who responded faster and more consistently than those who didn't.
Turn Negativity into Positivity
Your replies have the power to turn negative experiences around too, with 45% of consumers claiming that they're more likely to support a business if they see that they've responded to bad reviews instead of ignoring them. 7 in 10 people also agree that a brand's response to a review changes their perception of it, most commonly by making them feel that it:
• Really cares about its customers (41%)
• Has great customer service (35%)
• Is trustworthy (22%)
Shoppers who read brand responses to negative reviews show significantly higher product sentiment and intent to purchase, and the types of responses they react to the best are:
• Guidance explanations for product misuse
• Offers of refunds, upgrades or product exchanges
• Provision of additional steps (such as contacting customer service)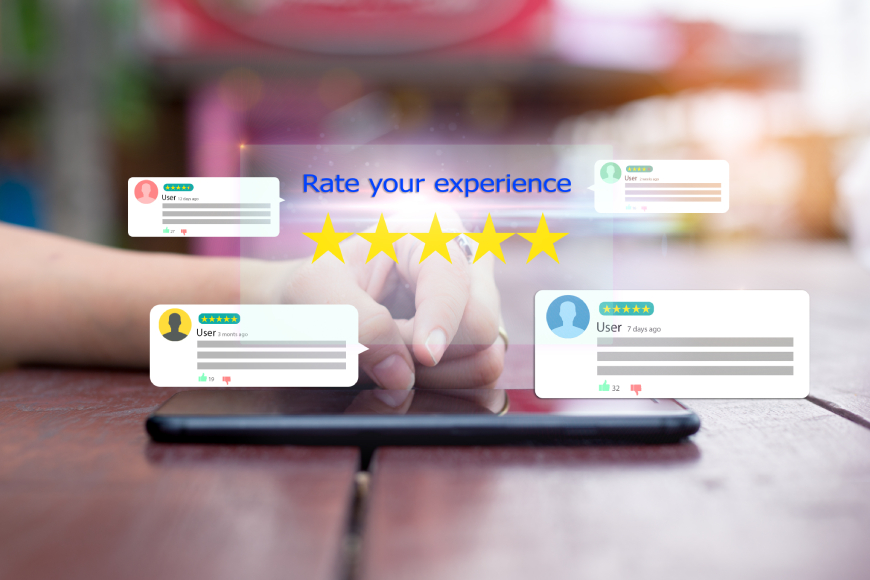 Customers Will Return if Complaints Get Resolved
Don Porter, Joint Managing Director of MSB, famously stated: "Customers don't expect you to be perfect; they do expect you to fix things when they go wrong" - perhaps that's why a massive 95% of dissatisfied customers will return to a company if it manages to solve the issue they raised in their review quickly and efficiently. 34% of them will actually go as far as deleting their original comment once their problem has been addressed! Similarly, after reading a poor review, shoppers' purchase intent more than doubles if they see a helpful brand response beneath it, diminishing the negative impact of the review by one third.
Responding Generates More Reviews
Did you know that businesses who reply consistently to their customer feedback get 12% more reviews than those who don't? This excellently demonstrates the ripple effect caused by responding to your reviews, whereby more people will feel comfortable leaving their own comments after seeing that your brand is reactive towards other customers.
Reviews Can Be Repurposed as UGC
Replying directly underneath a review isn't the only way to show that you care. When it comes to positive feedback, why not go above and beyond a standard response by sharing your customers' kind words, photos and/or videos on your social media pages? After all, 85% of consumers say they find visual UGC more influential than images or videos posted by the brand itself, and 71% confirm that seeing a business repost its reviews onto other platforms makes them feel more secure in their decision to purchase a particular item. Placing a review on a product page on your website will also increase page views by 10% within just two days.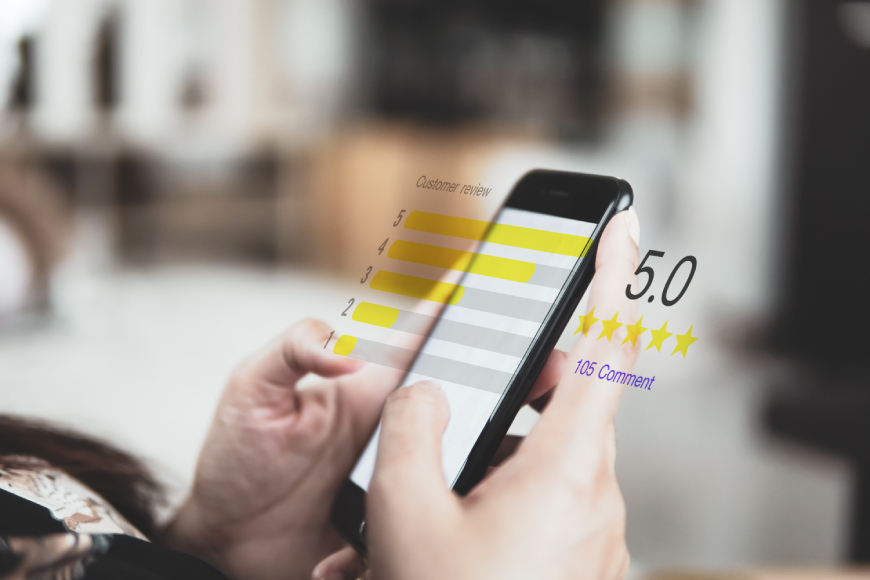 Summary
Generating reviews doesn't need to be difficult - in fact, 70% of customers will leave one when asked. However, if your business has multiple locations and therefore a high volume of incoming reviews, we're here to help ease your workload with our year-round Review Management service. We'll send personalised, unique responses to every piece of feedback, tailored to the specific needs of each customer and using your brand's tone of voice to ensure continuity and trust. Get in touch to find out how we can get your brand's reputation back on track in 2022.