Holidays Are Coming… Is Your Customer Service Ready?
Thursday 15th December 2022

by Beth Perrin

Holidays Are Coming… Is Your Customer Service Ready?
Thursday 15th December 2022
The Christmas countdown is officially on! With just over a week to go until the big day, customers are flocking to their favourite stores - both online and offline - to buy gifts, food and decor, as well as visiting restaurants and booking last-minute hotel rooms for their festive getaways. According to Freshdesk, customer queries increase by a staggering 75% over the holiday season, so it's essential that your business is providing first-class customer service, no matter your industry or niche. If you feel that you need to make some last-minute changes to your brand's current support strategy or want some helpful pointers for next year, you've come to the right place - we've outlined our best suggestions and key stats below.
Social Media Surge
Convince & Convert states that social media traffic rises by a massive 73% during the Christmas period. Because of this, it's vital that your customer care team is prepared to respond to a higher volume of public comments and private messages than usual, across platforms such as Facebook, Twitter and Instagram.
If you're unable to scale up your in-house social media team, outsourcing your Community Management to an external agency like 3sixfive is an excellent alternative. Many of our clients have confirmed that their teams' wellbeing has greatly improved since partnering with us - especially during busy times like Christmas. Our always-on approach allows them to sit back, switch off and take a well-earned break, confident in the knowledge that their social media inboxes are being taken care of by the experts.
Not only do we specialise in social media customer service, we also know how to handle potential PR crises calmly and pragmatically, in order to prevent them from going viral and damaging your brand's reputation.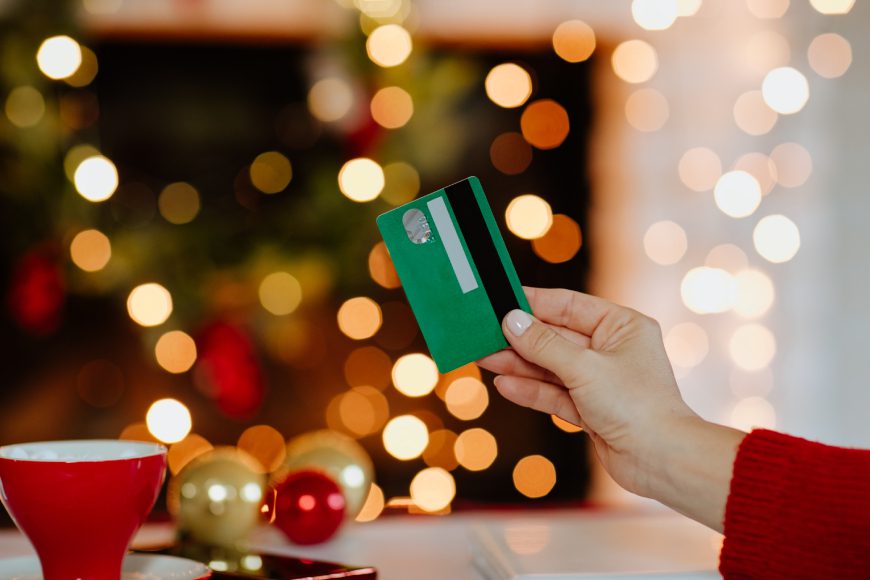 Set Your Operating Hours
Depending on the size and nature of your business, you may need to adjust your customer service operating hours during the festive period. This could involve some extra support at the weekends, or an around-the-clock strategy that covers everything from early mornings to late evenings. Make sure these times are outlined clearly on your website and/or social media pages, so customers know when they can contact you and therefore how long they should expect to wait for a response.
Here at 3sixfive we offer an out-of-hours Community Management service, so if you're happy to handle your responses during your standard office hours but require some additional assistance before and after this period, we've got you covered. We'll adopt your brand's tone of voice to guarantee consistency, and will arrange daily handovers to ensure a seamless transition between your hours and ours.
Use a Dedicated Customer Service Account
If your incoming message volume is particularly high, it may be a good idea to open a secondary account solely for customer service purposes. These types of accounts are commonly seen on Twitter, and can help you keep enquiries and complaints separate from other comments relating to your social media content, general festive chit-chat and broader conversations about your brand. The username could simply be your brand name with 'CS', 'Support' or 'Help' added to the end. Just remember to mention this account in the bio of your main profile so customers know where to go to receive assistance, and double check that you're using the right account when responding.
FAQs and Self-Service
It goes without saying that you should be there to speak to your customers whenever they need you, but that doesn't mean you can't also offer some self-service options to reduce the amount of requests and help shoppers get the answers they need. In fact, 91% of consumers say they would use a knowledge base if one is available and is suited to their needs, and 77% say they view brands more positively if they provide some form of self-service.
This could involve adding an FAQ section to your website, or creating a pinned post on your social media pages outlining some common enquiries and solutions, such as delivery options and last order dates for Christmas. For restaurants and other hospitality brands, you could pin your festive menu so it's the first thing people see when they visit your page. Here's how to pin a post on the following platforms:
• Facebook
• Twitter
Live Chat
If you don't currently have a Live Chat widget on your brand's website, the holiday season could be an ideal time to implement one (and if you do already have one, you can expect to receive around 10% more chat requests than usual at this time of year).
Live Chat facilitates direct, speedy communication with your customers when they need it most, and means you can give them the answers they need to complete a purchase there and then. You can also suggest product bundles and give gift suggestions to shoppers while they're browsing your website, encourage sales with exclusive promo codes and resolve checkout issues such as payment problems.
Live Chat isn't just suitable for eCommerce stores either - restaurants can also use it to take table bookings for Christmas meals, provide allergen information and reply to general enquiries. Check out this case study to discover how we used Live Chat to help family pub chain Hungry Horse boost covers and provide quick responses to prospective guests.
While it may seem tempting to set up an automated chatbot to send all of your responses for you, we would highly recommend steering clear of this option. Bots are notorious for misreading and misinterpreting messages, plus they can't offer true personalisation and will put up barriers between you and your customers. It's much better to provide real, human responses - we can do this for you!
Swift Complaint Resolution
Complaints and negative comments on social media should never be ignored, and Christmas is no exception. Understandably, customers don't want to wait around for slow responses or deal with the frustration of poor service at any time of year - but seeing as Christmas should be a positive, stress-free time, it's even more crucial to respond swiftly and resolve issues promptly during this season.
Three of the most pertinent metrics to focus on are:
FRT (First Reply Time or First Response Time)
This measures how long the customer has to wait before help arrives.
AHT (Average Handle Time)
This measures the average time it takes you to deal with a customer enquiry from start to finish.
FCR (First Contact Resolution)
This measures the rate at which your team is able to resolve customer requests without needing further escalation.
42% of consumers who complain on social media expect a response within 60 minutes, with 32% shortening this expectation even further to just 30 minutes. So, if your brand isn't replying fast enough, you could be increasing customers' dissatisfaction or, worse still, losing them to competitors.
Review Management
It's important to remember that the customer journey doesn't end at the checkout or when guests leave your establishment - reviews should be taken into consideration too. From early November onwards, an increasing amount of customer feedback is received on platforms such as Google, Tripadvisor and Facebook, continuing right through until the second week of January. For restaurants in particular, up to 35% more reviews are received at Christmas compared to the rest of the year.
Whether they're positive, negative or neutral, you should respond to all of your incoming reviews. This allows you to thank happy customers for their kind words and gently encourage them to buy from you again, while also giving you the opportunity to apologise to unhappy customers and work towards resolving any concerns raised in their feedback. 96% of people read businesses' responses to their reviews and 7 in 10 consumers say that a brand's response to a review can change their perception of it, demonstrating just how powerful Review Management can be.
Summary
Christmas can seem like an overwhelming time for your customer service team, but with some careful preparation, additional team support and a comprehensive social media strategy, there's no reason why your brand can't excel and build fantastic customer relationships this festive season. Don't forget, we're here 365 days a year to assist your business online, so get in touch today to discuss your goals. We look forward to partnering with you next Christmas!