How Do Reviews Impact Hospitality Brands?
Thursday 16th June 2022

by Beth Perrin

How Do Reviews Impact Hospitality Brands?
Thursday 16th June 2022
Reviews have an undeniable impact on hospitality businesses. In fact, according to Rize Reviews, restaurants are the number one most affected industry when it comes to customer feedback, with 94% of people reading reviews online before deciding where to eat. It makes sense - guests want to know that they're going to have a great experience in terms of food and drink quality, customer service, atmosphere and facilities, and they want reassurance that their hard-earned money isn't going to go to waste. 78% of potential customers use Tripadvisor to research restaurants in their local area, making it one of the top review platforms for hospitality brands, with Google and Facebook also being popular choices for diners to use to share their thoughts. Read on to learn more about the impact of reviews on this major sector.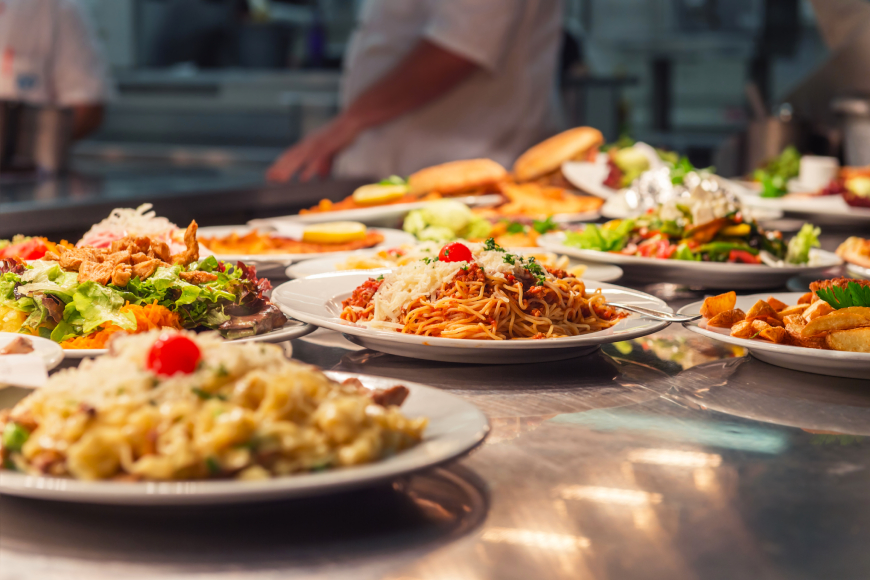 Best & Worst Performing Dishes
At their very core, restaurants are all about food, so it's essential to make sure you're getting this right. Your reviews are a great place to look for insights and opinions surrounding your menu, from your well-established signature dishes to your recently-launched new additions. How did your guests feel about their latest meal? Was it too sweet or salty? Was the portion size adequate? Are they unhappy about the replacement of an old favourite item? Monitoring your reviews allows you to track trends in comments about your food and drink, meaning you can make the necessary improvements and give your customers what they really want. Plus, 90% of guests confirm that the reviews they read on Tripadvisor match their dining experience, proving why they trust the words of other customers when it comes to your food.
As you can see in the example below, Facebook allows customers to select specific tags which then appear below the main text section of their review once published, letting you see precisely what they love or dislike about your menu.

Reviews also present lots of opportunities to collect UGC (User Generated Content) of your food and drink. If a happy guest has attached a photo of their meal alongside their feedback, you can request their permission to share it on your social media pages and use it in your future marketing materials.
Customer Care Standards
In a textual analysis of more than 331,920 online reviews of more than 1300 restaurant locations, "service" was found to be the most frequently mentioned keyword, making customer service another vital aspect to track within your reviews. If the standard of customer care inside your restaurant is poor and guests are stating this in their feedback, it can be bad news for your business. Readers will undoubtedly be put off by these comments and will likely decide to take their custom elsewhere, whereas if your customer service is regularly being described as great, 7 out of 10 consumers will be happy to spend more money at your establishment.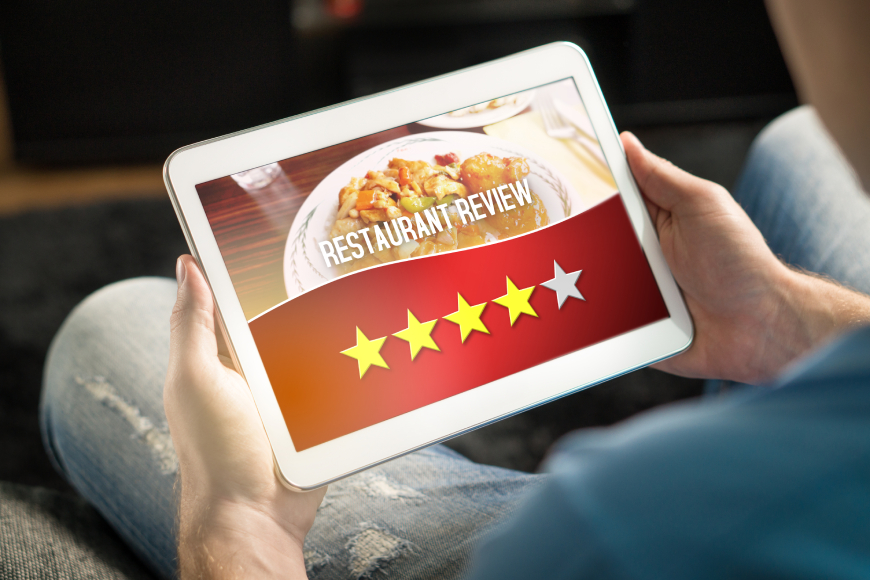 How Clean is Your Restaurant?
75% of people say they would stay away from a restaurant that has negative reviews about its cleanliness, a factor which has only grown in significance since the COVID-19 pandemic. Understandably, customers want to know that they'll be dining in a safe and hygienic environment where they won't be at risk of getting sick or coming into contact with germs and other health hazards, so this is one of the first things they look for when reading reviews. Keep a close eye on this keyword on your Tripadvisor, Google or Facebook page and ensure that diners are satisfied with your restaurant's level of cleanliness, taking note of any concerns raised so that you can pass them on to the relevant teams.
Competitor Analysis
It's not uncommon for reviewers to mention other brands or establishments in their feedback - whether that's in a good or bad way. They might say that your restaurant is much better than another one in the same area or niche, but on the other hand, they might use their review to warn prospective customers to steer clear of your business and visit a competitor instead for a more positive experience. Although disheartening, these kinds of comments can actually be beneficial for you in the long run, as you can carry out some research into those competitors and see what they're offering that you aren't, and discover what exactly is making guests choose to dine there.
The Importance of Responding
A massive 96% of people read businesses' responses to their reviews and 65% of potential customers agree that seeing a thoughtful reply to a complaint left by another guest improves their impression of a restaurant. This means it's crucial to respond to your feedback in order to resolve issues, repair damaged customer relationships and finalise the transaction on a positive note. Leaving comments and questions unanswered implies that your business doesn't care about what its visitors have to say, and can discourage future guests from leaving their own reviews as they assume they'll be ignored. After all, what's the point in sharing your experience if the restaurant isn't going to acknowledge you or thank you for taking the time?
You should provide unique, tailored responses to every review, addressing the specific areas mentioned by each customer and demonstrating that you're genuinely interested in their feedback. This can go a long way in changing people's perception of your business - 7 in 10 people say that a brand's response to a review changes how they feel about it.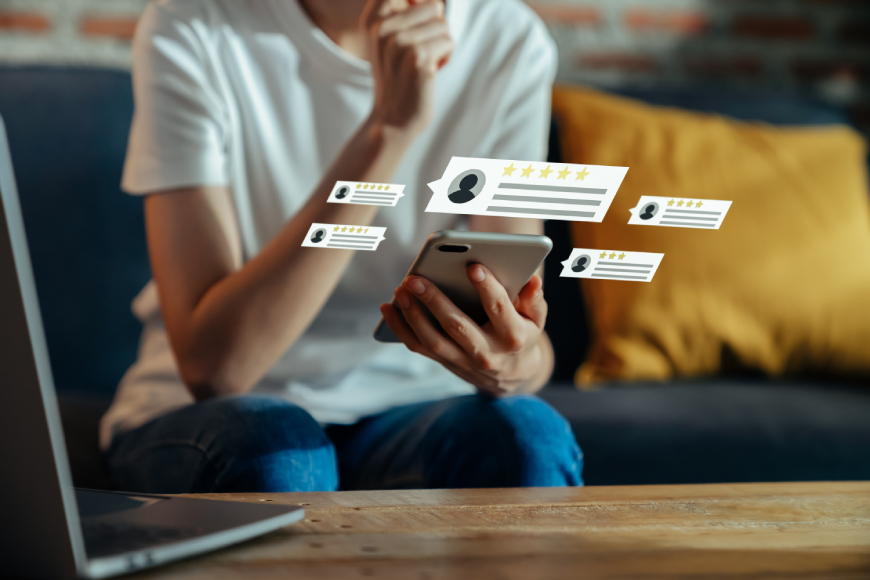 Ratings Matter
Although the text segment of a review is of course where you'll find the most detail and insights, the rating given by the customer is highly influential too. In fact, some guests will choose to simply leave a rating on its own without including any additional commentary, so it's important to pay attention to the numbers your business is receiving - especially as this is the first thing people will see when visiting your page. More than a third of diners will refuse to eat at a restaurant with less than 4 stars on review platforms, while increasing your Tripadvisor score by just 0.5 can result in an average footfall increase of 17%.
Regularly reminding your customers to leave reviews is paramount, because if your restaurant only has one review - even if it's 5 stars - readers tend to think that this does not offer sufficient information on which to base their decision. 4 to 4.7 is generally considered the most trustworthy and reliable star rating bracket.
Summary
The impact of reviews on hospitality brands is undeniable and it's clear to see how they can be used to make big improvements to your business. Encouraging and monitoring them should be a key part of your online strategy (and don't forget, 70% of consumers that have been asked to leave a review say they are happy to do so). Make sure to check out our Review Management service if you need a helping hand with review responses for your restaurant, bar, café or pub. Our team of experts have specialised in providing assistance for the hospitality industry for many years and can boost your brand reputation on Tripadvisor, Facebook, Google and more.