How to Find Relevant Social Media Content Ideas for Your Brand
Thursday 20th April 2023

by Beth Perrin

How to Find Relevant Social Media Content Ideas for Your Brand
Thursday 20th April 2023
As a brand, it's important to publish content on social media regularly so that your audience can keep up to date with your latest products, services and company news - and so that people don't think you've gone inactive. Of course, you shouldn't bombard your followers with excessive amounts of posts, as this will overwhelm their feeds and can cause irritation (in fact, 60% of consumers say they find it annoying when brands share too many promotional messages, and 46% of them choose to unfollow as a result), however it's necessary to maintain a consistent content calendar that meets the wants and needs of your audience. We understand that thinking of fresh ideas can sometimes be tricky, which is why we're taking a look at how to find fun, creative and relevant content ideas today.
Browse Hashtags
One of the easiest ways to gain content inspiration is to compile a list of hashtags that relate to your brand and industry, and check them frequently to see what others are posting. Some platforms actually allow you to follow or save hashtags so you don't have to manually search for them each time - here's how to do this on Instagram, Twitter and LinkedIn.
Look at Your Competitors' Pages
It goes without saying that you should never plagiarise other creators' work, but there's nothing wrong with taking a look at your competitors' social media pages to find ideas for your content. Analyse their best performing posts to see if they're using any content formats or styles that you haven't tried yet, and take a look at how their audience has responded to each post. Find the ones which have garnered the most positive attention, then use them as a springboard for your own content.
Ask Your Audience
Naturally, all of your content should be tailored to your target audience, so who better to ask for ideas than your followers themselves? Use the questions sticker on Instagram Stories or create a poll on Twitter to ask them what they'd love to see from your brand and why. They might be able to tell you about a cool new feature they've been enjoying, or even provide feedback about your existing content!
Use Templates
Instagram allows you to create a Reel from a template, meaning you can replicate a Reel that you like in just a few simple taps. Templated Reels use the same music and timing as the original Reel - you just have to replace the photos or video clips with your own. They can be created in two different ways:
• Via the Video Editor - Head to the Reels tab, tap the camera icon and slide to the Templates tab. Here you'll see multiple Reels ideas that you can use to create your own.
• Repurpose an existing Reel that you see in the feed - Tap on the 'Use template' sticker icon above the name of the creator. Note that the creator must have allowed this option on their Reel for it to appear.
TikTok also has its own built-in templates for easy use. Simply open the app and tap the + icon, which will take you to the video recording screen. Then tap on Templates, browse through the list of TikToks and pick the one you'd like to use. Next, import media from your camera library and add stickers and effects if desired.
Third-party graphic design tools like Canva also offer a great range of social media templates for both videos and still images, in a variety of different dimensions suitable for each platform. You can create these online, download the finished item to your computer or phone, then upload to your chosen platform.
Templates are super handy for quickly creating effective visual content, however it's important to make them your own and incorporate your branding where possible. Otherwise, you risk sharing repetitive content that looks exactly the same as someone else's - and that's the last thing you want to do when trying to stand out from the crowd! When using a template, make sure to move elements around, edit them to fit your brand colours and install your brand fonts if you can. This will enable you to create impactful, eye-catching designs without having to start from scratch, while still maintaining your brand's unique identity.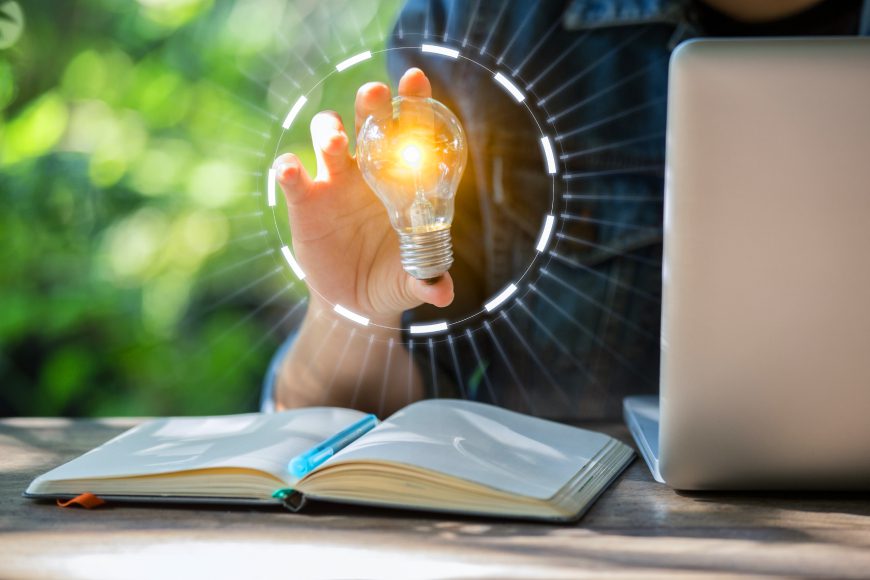 Trending Audio
When a sound clip or song is trending on Instagram Reels, this means it's growing in popularity and is being used by lots of creators at the moment, giving you an opportunity to participate in a viral moment and therefore boost your reach. Trending audio is indicated by a little upwards pointing arrow beside its name in the bottom left corner of a Reel. When you visit the audio library during the Reel creation process, Instagram displays the number of Reels that have been made using each track, so you can monitor for trends here too.
Users with personal or creator accounts have access to a huge variety of Reels sounds, but if you have a business account, you'll likely see a 'This sound isn't licensed for commercial use' label beside many popular songs. It's best to steer clear of these ones in order to avoid copyright infringement. Sounds that are okay to use will have an 'Original audio' label beside them, so don't panic - even as a brand, you'll still have access to plenty of trending clips!
Trending audio can also be found on TikTok. Visit the trending songs section of the Creative Centre to browse the most popular clips from the last 7 days. You can even view detailed analytics for each one and filter out those that aren't approved for business use.
You can also monitor for trending sounds by tapping on a song name when viewing a TikTok, which will take you to a page showing the total number of TikToks that have been made using that clip. Alternatively, you can visit Tokchart.com, a third-party database (not officially affiliated with TikTok) which displays a chart of the most commonly used sounds this week, sortable by location.
Facebook Inspiration Hub
If your brand's Facebook page has switched over to the new pages experience, you can access a helpful tool called the Inspiration Hub from your professional dashboard. Here, you'll see content divided into three categories: 'Reels for you', 'Popular hashtags' and 'Popular topics'. Take a look through these on a regular basis to gather ideas and see what other users are currently sharing, whether that's your competitors, relevant influencers or just popular creators whose content is performing well.
Instagram Inspiration Hub
Similarly, Instagram offers an inspiration hub which is full of ideas for Reels, standard posts and ads. To access it, tap on the professional dashboard button on your profile just below your bio (only available in the mobile app), then scroll down to the 'Tips and resources' section, where you'll see an option labelled 'Inspiration'. Tap on this to view plenty of great content suggestions from businesses, creators and other professionals.
National Days & Awareness Events
Use an awareness days calendar like AwarenessDays.com to keep an eye out for any upcoming national or global events that may apply to your brand, and work them into your content if they feel like a natural fit. However, posting about a random event that doesn't connect with your brand will make your content feel awkward and irrelevant, and can give your audience the impression that you're running low on ideas - so make sure to only pick ones that tie in well with your products, services and values.
These can include anything from widely recognised days such as Easter and Halloween, to super-niche celebrations like National Jelly Bean Day and British Tomato Fortnight (yep, they're both real ones!). These events often come with a hashtag that you can use to expand your reach and search for inspiration from other users. Plus, if an awareness day is being run by a specific company or organisation, be sure to tag them in your content to build connections and leverage their audience.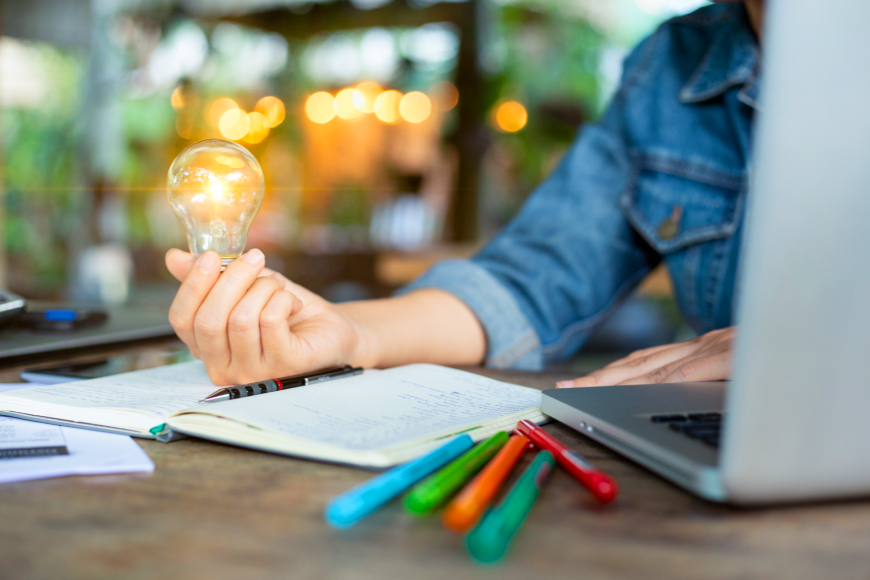 Read Blogs & Articles
A survey conducted by Hubspot found that one of the top 3 reasons for reading blogs is to learn about job and industry related trends, so it's a good idea to find some blogs and websites that are relevant to your brand, and check them routinely to monitor for news and insights. Whenever you find an article that you like, you can either share it directly to your social media pages with a link, or use the content to inspire a post of your own.
How to Keep Up with New Features
Our favourite social media platforms are constantly evolving and introducing new features that make it easier for brands to connect with their followers and create fresh content, so as a marketer or social media manager, it's beneficial to keep up with what's being released. We publish monthly updates here on our blog, so you can check these out to hear our thoughts on the latest social media tools - or visit Social Media Today's website for daily social news. It can also be helpful to follow each platform on their respective networks (such as Twitter's own Twitter account), as they often share info about their new features here too.
Staying informed about new social tools means you can start incorporating them into your content strategy as soon as they're released, which will not only put you one step ahead of your competitors, but will also boost your reach, as platforms' algorithms tend to prioritise content made using their latest features in the feed.
User Generated Content
UGC, which stands for User Generated Content, refers to any photos, videos, Reels, Stories and testimonials posted by your customers and fans about your brand. When you're running low on inspiration - or if you simply want to show your audience a real-life snapshot of your product or service - you can share UGC onto your own social media pages. Just make sure to ask for permission from the original uploader first, and credit them in your caption.
90% of consumers find this type of content useful, and are more likely to believe what existing customers say about brands rather than flashy ads and polished promotional posts, so sharing UGC is an excellent way to nurture authenticity and trust. What's more, 79% of people say that it highly impacts their purchasing decisions, proving how powerful it can be in driving sales too.
Reuse Your Best Content
Another tip for creating new content when you're lacking inspiration is to repurpose previous posts from your own pages. Take a look back through your social media analytics and see which content pieces performed well in terms of reach, impressions and engagement, and see if you can reuse them in a new way. This could involve turning a Story into a Reel or vice versa, sharing an old post onto a different platform, or creating a throwback moment to remind your followers of a great memory.
The same applies to content from other sources, such as your blog or podcast. Consider editing your articles or episodes down into short-form content pieces that can be shared on social, perhaps including a link to the full version with a CTA that encourages people to click through if they want to read or view the rest.
Summary
With millions of posts being uploaded to social media each day, it can sometimes feel difficult to create something new that makes your brand stand out from the noise - social media marketing certainly isn't an easy ride! However, by conducting regular research and keeping a close eye on rising trends, you will be able to build a bank of ideas which can be used to make truly impactful content. Whether you want to strengthen your community connections, turn casual customers into loyal fans or give your current strategy an overhaul, we hope you'll use our tips to power up your posts. Want to share a campaign success story or request some extra ideas? Tweet us @3sixfivepro and we'll be happy to help.