May 2021 Social Media Platform Updates
Thursday 27th May 2021
May 2021 Social Media Platform Updates
Thursday 27th May 2021
As May draws to a close, we're excited to recap some of the fresh updates we've seen being released by our favourite social media platforms this month. Read on to find out which new features you can incorporate into your brand's upcoming strategy and benefit from.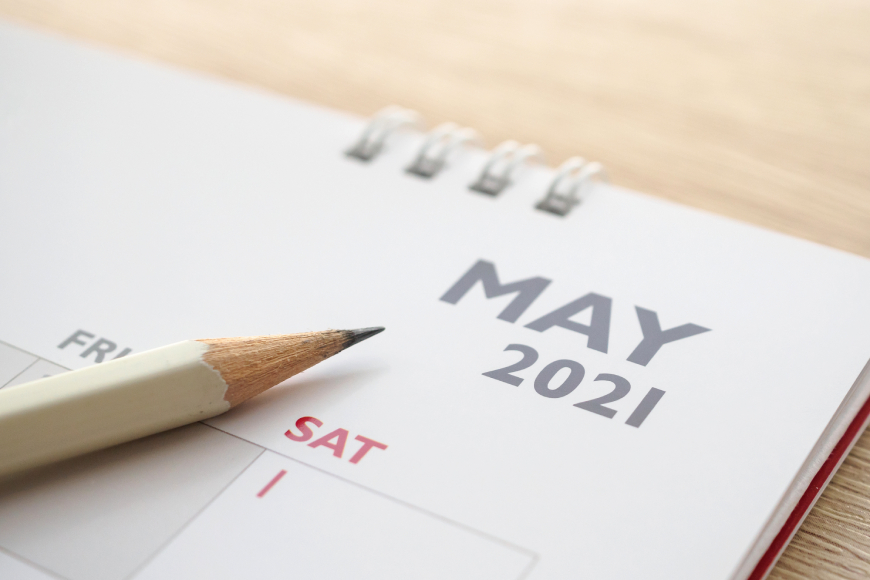 Boosted Posts on LinkedIn
Yesterday LinkedIn revealed a new Facebook-adjacent 'Boost' option which will turn organic Page posts into paid ads, making it easier for brands to maximise their reach. With the click of a button and a few payment details, businesses can now easily give their most engaging or time-sensitive content pieces an extra push and can choose from a range of objectives including brand awareness, video views, engagement and website visits. Users can also pick from three desired audience types: profile based, interests based and LinkedIn's own audience template.
Pronouns in Instagram Bios
To increase inclusivity on the platform and help people express their identities, Instagram has added a new Pronouns option on user profiles which lets users select the pronouns by which they'd like to be referred, such as she/her, he/him and they/them. Once chosen in Settings, the pronouns are then displayed beside the user's name on their profile page.
Instagram Insights for Reels & Live
Following feedback from creators, Instagram has announced the arrival of Insights for its Reels and Live tools, allowing users to monitor metrics such as number of plays, accounts reached, likes, comments, peak concurrent viewers, saves and shares. As the popularity of video content continues to soar, this highly valuable update will provide creators and brands with the data required to understand how their content is performing.
Full-Size Twitter Images
This month Twitter rolled out its new Tweet image display format, meaning full-size images are now shown in the timeline instead of the platform cropping them down to a 16:9 aspect ratio. This is great news for marketers as important parts of images will no longer get cut off, and brands will have more room to catch users' attention and share their messages. Just keep in mind that only images with 2:1 and 3:4 aspect ratios will display in full - anything taller or wider than this will still get cropped.
no bird too tall, no crop too short

introducing bigger and better images on iOS and Android, now available to everyone pic.twitter.com/2buHfhfRAx

— Twitter (@Twitter) May 5, 2021
Scheduling for Twitter Spaces
Twitter's live audio conversation tool Spaces is still in its infancy, but had an upgrade this month with hosts now being able to schedule a Space for a later date or time. Anyone who wants to join in and listen can subscribe to a scheduled Space in order to receive a reminder notification once the event starts.
good news: hosts can now schedule a Space for later. don't worry about setting an alarm, hosts will receive two notifs: a 30 min reminder and a second one at the start time. pic.twitter.com/HK90ErScpL

— Spaces (@TwitterSpaces) May 20, 2021
News Article Prompts on Facebook
In an attempt to reduce the spread of misinformation across its website and app, Facebook has introduced new informational alerts which pop up and encourage users to open and read articles before sharing them. The platform is also increasing penalties for users who distribute content that has been flagged as false by its dedicated fact-checking teams, with a 'This Page has repeatedly shared false information' badge appearing when a user tries to interact with a regular culprit.
Starting today, we're testing a way to promote more informed sharing of news articles. If you go to share a news article link you haven't opened, we'll show a prompt encouraging you to open it and read it, before sharing it with others. pic.twitter.com/brlMnlg6Qg

— Facebook Newsroom (@fbnewsroom) May 10, 2021
Pinterest Idea Pins
Pinterest launched a revamped and more unique version of its previous Story Pins feature this month called Idea Pins, which the platform has described as "multi-page canvases for your content". The format still looks very similar to the usual Stories found across other social media apps, but they don't disappear after 24 hours and they come with "detail pages" where creators can add additional annotations such as recipe ingredients or product information. They can also be exported and shared on other platforms.
Summary
Has your brand taken advantage of any new social features this month? If you've discovered a new way to interact with your audience or boost the reach of your marketing content, find us on Twitter @3sixfivepro and let us know.