Online Reviews: The Make or Break of a Business
Thursday 11th February 2021

Online Reviews: The Make or Break of a Business
Thursday 11th February 2021
Encouraging, collecting and monitoring online reviews has become a fundamental part of digital marketing for brands and businesses, with a remarkable 93% of consumers choosing to read other buyers' opinions before purchasing a product. Particularly in today's COVID-19 climate, where safety and responsibility are more important than ever, customers are increasingly checking sites such as TripAdvisor, Trustpilot and Google Reviews - as well as social media platforms - to determine whether the companies they wish to buy from are correctly adhering to guidelines. But which aspects of Review Management are most significant? How can businesses effectively harness its power to boost brand reputation and gain new fans? We've analysed some key insights to help us find out what matters in 2021.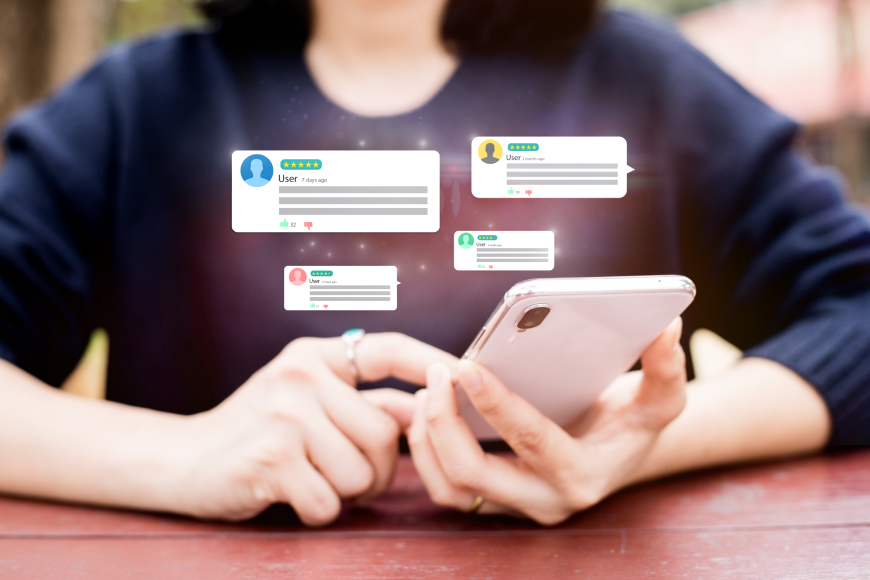 Star Ratings Are Crucial
Podium's recent State of Online Reviews report found that 3.4 out of 5 is the average star rating a business must have across review platforms for consumers to even consider engaging with it, suggesting that many users will primarily scan through the numbers before deciding to read what's been said in more detail. However, the amount available also proves critical, as a prior study from BrightLocal identified that customers require a business to have at least 40 reviews before they believe the legitimacy of its average star rating.
Attract a Wider Customer Base
Podium's survey also brought distance and spending habits into consideration, with approximately half of the consumers involved saying they'd be willing to travel further and pay more for businesses with positive reviews. This demonstrates how brands with better reputations are provided with more opportunities to expand their geographical reach and market share than those with lower ratings. Hotels and electronics stores are among those most affected.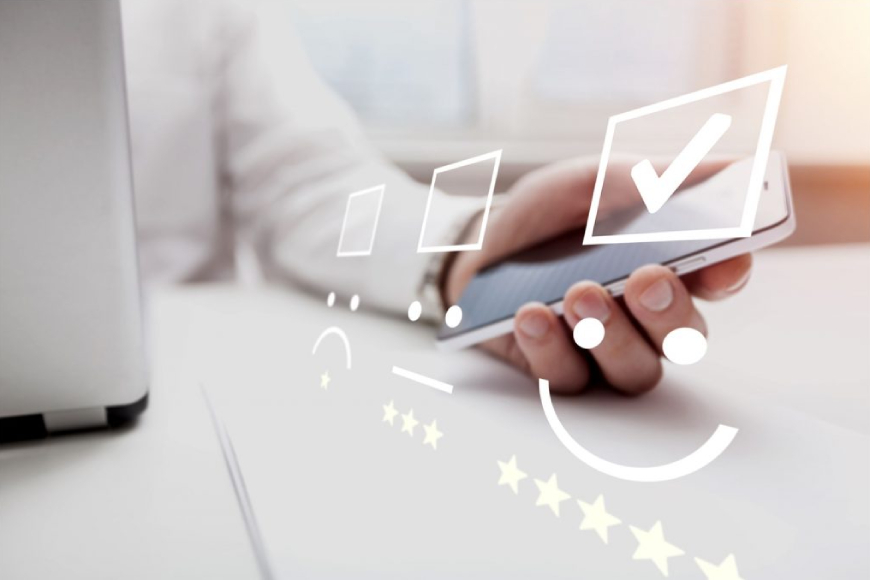 Importance of Responding to Reviews
An impressive 56% of customers say that responses to reviews from businesses have changed their perspectives. Not only does replying add context to any negative claims being made by reviewers, it also shows that customers' feedback is being acknowledged instead of ignored - increasing the overall authenticity of your brand. According to research from Womply, people spend around 49% more money at businesses that respond to their reviews. Doing so in a timely manner is essential though, with 53% of customers expecting a reply within seven days.
Keep Reviews Up to Date
Around 50% of consumers are turning to reviews to validate the COVID-19 precautions being put in place by businesses, indicating the need for reviews to be recent and consistent. If your brand's last review was two years ago, it may be difficult for customers to gauge what to expect from you today. In fact, 85% believe that reviews older than just three months are irrelevant. Some quick and simple ways to remind people to leave feedback include routinely asking fans on social media, sending automated emails following purchases, or adding review information to physical receipts. Alternatively, you can incentivise the process by offering rewards or entering reviewers into regular prize draws.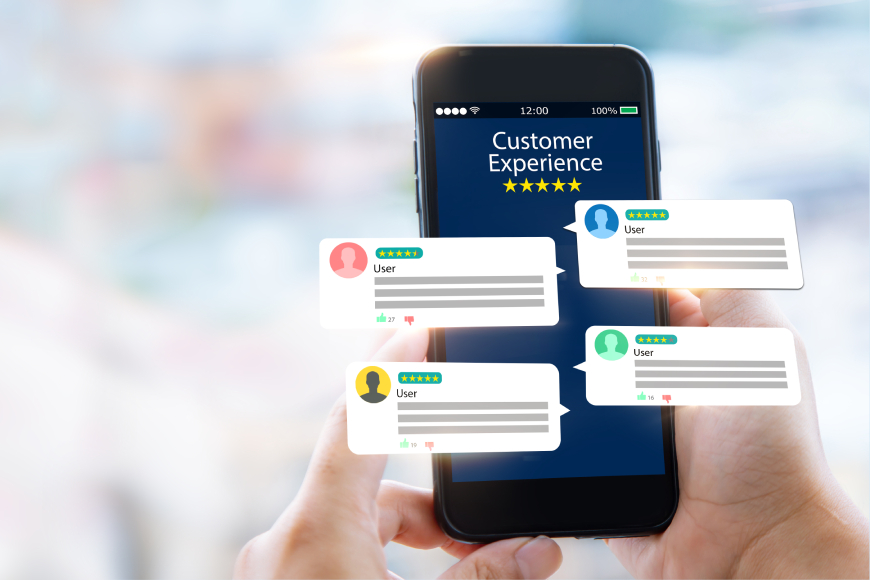 Share the Good News
Once your business has received a respectable amount of positive reviews, sharing them to a larger audience is a great way to further build confidence in your brand - whether that's on your social media pages or through your website. BrightLocal reported that 83% of people think a business with a user-generated review on their homepage is trustworthy, revealing the faith consumers have in other buyers' assessments. Advertising your great reputation also helps improve your brand's search engine rankings and click-through rates.
Positive vs Negative
A massive 94% of people say that bad online reviews have dissuaded them from using a business - and about 40 positive ones are needed to undo the damage of a single negative one. Interestingly, despite this, customers are sometimes suspicious of brands who only have perfect 5-star ratings, as they wonder if reviews have been paid for or have been posted by fake bot accounts. That's why it's vital for businesses not to rush in and delete negative reviews before investigating them in more depth. Responding calmly and promptly is the best move.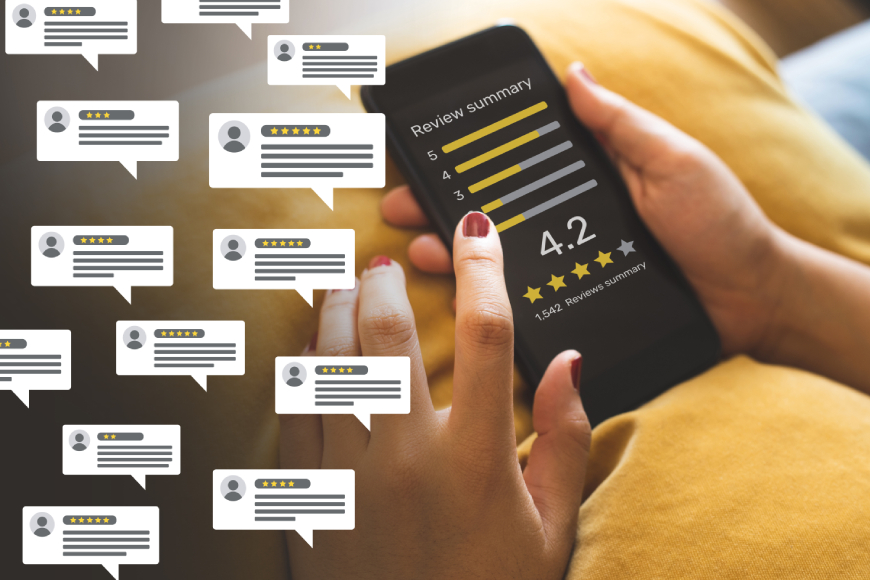 Summary
It's no mystery that online reviews can make or break a business - especially in today's fast-paced digital world, where news spreads quickly and reputation is everything. Used and managed correctly, however, they can elevate your brand's image and ultimately convince prospective customers to choose your product over your competitors'. Unsure of where to start? Learn about our Review Management service today to see how we can help.