The History and Future of Customer Service
Thursday 15th September 2022

by Beth Perrin
The History and Future of Customer Service
Thursday 15th September 2022
Customer service is a highly important process for brands and businesses. Not only does it help people access the information they need to make purchasing decisions, it also clears the path to checkout and therefore facilitates sales. Plus, providing a high standard of customer care can turn casual browsers into loyal fans who return to your business again and again. How did customer service begin, and what does the future hold for this increasingly essential task? Read on to find out.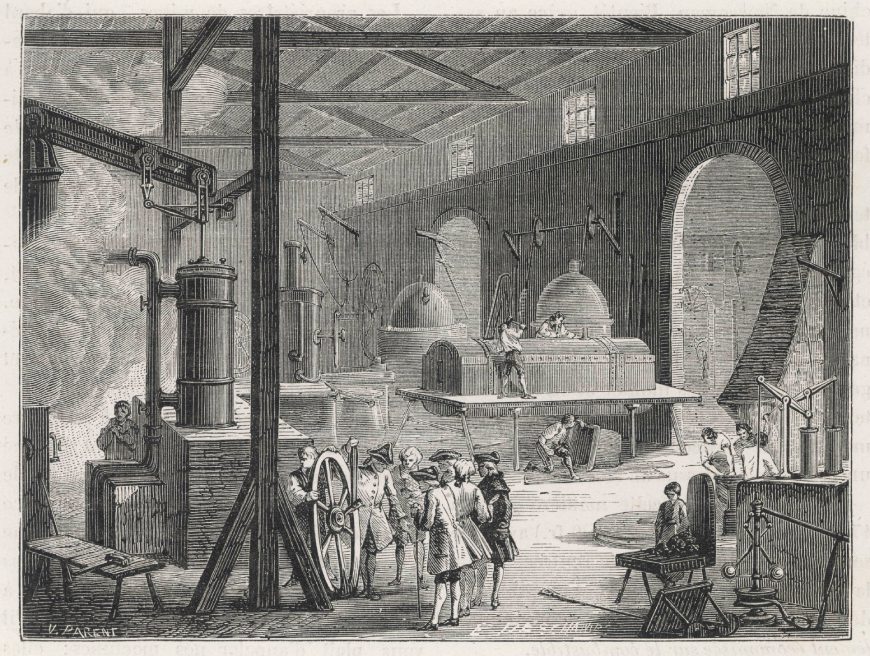 Early Days of Customer Service
The Industrial Revolution, which was the period of transition to new manufacturing processes in Britain, Europe and the United States, occurred from around 1760 to 1820-1840. This era of great change meant that things began to be produced in large quantities by machines in factories instead of being handmade by individuals in small workshops, which led to rapid economic growth as the population's income started to increase. Naturally, as a result of more products being made, transactions between consumers and companies skyrocketed, which of course introduced the need for customer service.
This was a time before telephones, so face-to-face communication was the most prevalent form of customer care. If someone was unhappy with an item they had bought, they would have to physically visit the store in question and speak directly to the seller(s) to raise their concerns.
Fun Fact
18th century entrepreneur Josiah Wedgwood is believed to be one of the first merchants to offer a money-back guarantee, promising customers that they could receive a full refund if they were dissatisfied with their purchase from his range of pottery products!
1876: Invention of the Telephone
Alexander Graham Bell invented the telephone in 1876, single-handedly changing the entire course of communication - and therefore customer service - for future generations.
Then, when the telephone switchboard came along in 1894, it became even easier for companies to connect with customers. People had to pick up the phone's receiver and crank a handle, and a light would flash on the operator's panel. The operator would answer, ask for the destination of the call and patch them through. Next, the arrival of the Rotary Dial in the 1920s allowed people to dial numbers straight from their phones, simplifying the process further.
All of this meant that customers could now access product information and arrange to have items repaired by making a quick phone call instead of travelling long distances to visit sellers or manufacturers in person.
1960s: Call Centres
Although the official term 'call centre' wasn't recognised by the Oxford English Dictionary until 1983, similar systems known as 'answering services' began to take shape in the 1960s. Businesses would subscribe to the answering service, where live operators would take messages from customers or relay information in a more accurate fashion than standard mechanical answering machines. The phone operators could also call the client and alert them about particularly important calls if needed.
Then, during the late 1970s, call centre technology expanded to include telephone sales, airline reservations and banking systems.
Toll-Free Phone Numbers
The concept of toll-free phone numbers was first introduced by AT&T in the US in the early 80s, before BT introduced its own version called 'Linkline' here in the UK in 1985. Customers no longer had to manually ring the operator thanks to a new prefix number - 0800 - an automated toll-free service which later became 'Freefone'. Once this was implemented, it became possible for even small businesses to allow customers to contact them free of charge (or at a low or local rate), at a time when long-distance calling was usually very expensive.
Outsourced Call Centres
During the late 80s and into the 90s, outsourcing call centres to countries such as India and the Philippines became a popular strategy for companies. Not only did this reduce their costs, but it also meant they could provide around-the-clock support due to the difference in time zones. So, if a customer contacted a business outside of its standard office hours, their enquiry would still get picked up instead of being ignored or left unanswered until the next day.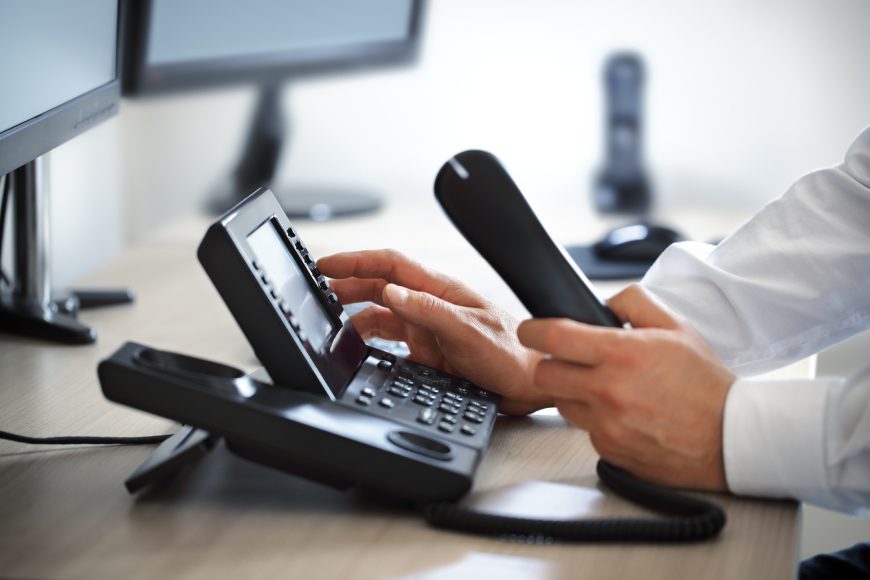 Arrival of the Internet
The Internet became widely available to the public in the early 90s, with professional and commercial websites beginning to launch in 1993, once again changing the course of global communication.
One of the first eCommerce platforms was Amazon, which started in 1994 as an online bookstore but has now grown to become the largest online retailer in the world, encompassing many different brands and product lines. This was followed by eBay in 1995, which was originally used only for online auctions, and Etsy, which launched in 2005, focusing predominantly on handmade or vintage items and craft supplies.
The arrival of eCommerce websites resulted in shoppers being able to buy goods and access customer service in the same place - online! Dedicated customer support software was developed and CRM (Customer Relationship Management) systems became commonplace.
Customer Service on Social Media
Social media surged in popularity in the early 2000s. Mark Zuckerberg created Facebook in 2004, Jack Dorsey founded Twitter in 2006 and Kevin Systrom developed Instagram in 2010. Although all of these platforms were originally used casually by individuals to connect with friends, classmates and family members, businesses quickly realised the benefits of setting up profiles too.
This was of course a positive step, but it also gave customers a way to publicly share their complaints and issues with brands via tweets and posts, meaning that companies had to start paying close attention to their online reputations.
Nowadays, 63% of customers expect businesses to offer customer service via their social media channels, and 90% of social media users have already used social media as a way to communicate with a brand or business.
Live Chat
In 2002, a new platform called LiveChat came onto the scene, offering (as the name suggests!) Live Chat for businesses. Its aim was to "re-shape the face of online communication" by giving companies a way to provide real-time support. Brands using this software could now answer questions, resolve complaints and facilitate purchases almost immediately.
Facebook originally offered Live Chat through an instant messaging popup box, simply called Facebook Chat, which appeared in the corner of the page when users were browsing the desktop version of Facebook. However, in August 2011 a separate Messenger app was launched, which is now used by many businesses to communicate with both existing and prospective customers, and offer them assistance. It can even be implemented on brands' websites thanks to an additional plugin.
WhatsApp was developed in 2009, offering another way for people to chat instantly. Then, in January 2018, a separate facility especially for businesses called WhatsApp Business was introduced, enabling companies to speak to their customers at any stage throughout the purchasing journey on an app they were already familiar and comfortable with.
Today, over 200,000 businesses use Live Chat as part of their customer care strategies, either through the social media apps mentioned above or dedicated Live Chat software.
The Future of Customer Service
Over the coming years, we can expect to see more changes to the customer service world. Firstly, personalisation will become even more important, with 80% of consumers already preferring to buy from companies who offer bespoke experiences and 92% of shoppers being likely to make a purchase after being provided with tailored recommendations. Copying and pasting generic responses to customers' questions will no longer be sufficient - they want to see that the businesses they buy from really care about handling their requests on an individual basis.
Proactive, self-serve features such as FAQ pages on brands' websites will also become more common, letting customers find the information they need without having to request support from an agent and therefore removing roadblocks from their shopping experience. Plus, troubleshooting videos and instructional content are likely to grow in popularity, allowing customers to fix issues with products and services at home and without hassle.
Additionally, as mentioned in our Future of Live Chat blog post, brands may begin to use video calls to connect with users face-to-face - a modern customer care method which is already being adopted by businesses in the financial, travel, healthcare and real estate industries to carry out important appointments.
The use of AI and chatbots is also expected to grow, however as advocates of genuine human-to-human customer service, we strongly advise businesses to steer clear of automated messaging systems due to their inaccuracy, misinterpretation of language and inability to interact the way a real person can.
As more new social media platforms pop up, it's safe to assume that they will be used for customer service too. Brands are already finding great ways to connect with consumers and answer their questions on TikTok, for example - an app which is still relatively new to the social scene.
Summary
Which stages in the timeline do you think were most significant? Which methods are you looking forward to using for your business in the future? Communication technologies have come a long way since their humble beginnings, and support channels and strategies are continuing to evolve, even today. However, one thing always remains the same: the necessity and power of customer service. If you're struggling to keep up with your brand's incoming messages and enquiries, get in touch to find out how we can help.