What is SEO and How Does it Work?
Thursday 27th April 2023

by Beth Perrin
What is SEO and How Does it Work?
Thursday 27th April 2023
Did you know that 68% of online experiences begin with a search engine? That's why SEO, which stands for Search Engine Optimisation, should play a key role in your brand's marketing strategy. SEO refers to the process of making your website as discoverable as possible on platforms like Google (which is accountable for 92.96% of global web traffic!), Bing and Yahoo, so that prospective customers, clients and fans can find it amongst the crowd of competitors. In an ideal world, we would simply click the 'Go live' button on our website and visitors would instantly start flooding in, but unfortunately this isn't the case - there's continual work that needs to be done in order to earn and maintain that traffic.
You may have also heard of PPC (Pay Per Click), another type of search engine marketing, which involves paying for ads that boost the visibility of your website. These ads are the results you see at the top of the page, above the organic results, when searching for a term. This is different from SEO, which is all about the organic (unpaid) approach.
There's a lot of detail that can be delved into when it comes to SEO, and it can certainly become extremely advanced. However, today we're taking a look at the basics, and exploring how to set up the initial framework that should put you on the right track to improve your ranking.
How Do Search Engines Work?
As you know, search engines are used by people when they have a query and want to search the internet for an answer. These queries can involve anything from direct questions such as "What is the capital city of Spain?", to more open requests such as "Mexican restaurants near me", or "social media marketing agency". Once a query has been submitted, search engines use complex equations called algorithms to quickly scan the internet for clues, in order to give searchers the exact results they're looking for. These algorithms are trained to find web pages and decide which ones to bring up when someone types in a specific keyword or phrase.
The 3 main steps carried out by search engines are:
Crawling
This involves sending out web 'crawlers' (bots) to find new pages on the internet and record information about them. As well as finding new pages, they also regularly check the content on ones they've already visited, to see whether it has changed or been updated. These crawlers find web pages by following links from pages they've already discovered - so, for example, if your brand's services are each linked on your homepage, the crawler will arrive on your homepage and then follow the subsequent links to your service pages.
Indexing
Next, the crawler must decide whether the page it has discovered is good enough to be added to its index, which is essentially a catalogue or database of pages. This is why it's essential to create high value content. If the crawler thinks your content is duplicated, spammy or generally low in quality, it won't index it - meaning it won't show up on search engines.
Ranking
Once your website has been successfully crawled and indexed, search engines will use a wide variety of signals to decide where to rank your page within the results list. This list is also known as the SERP, which stands for Search Engine Results Page. Some of these signals include:
• Relevancy
• Authority/reputation (how popular/well-known a website is)
• Keyword placement
• Page loading speed
• Mobile friendliness
• Image optimisation
• Newness/freshness
• Distance (this primarily applies to local searches - for example, if a user searches for 'Italian restaurant', Google will prioritise the results that are closest in proximity to that user)
The top organic result in the SERP is 10x more likely to receive a click compared to the 10th one, and only 0.63% of Google users are likely to click a link on the second page of results, which proves how vital it is to pay attention to your ranking!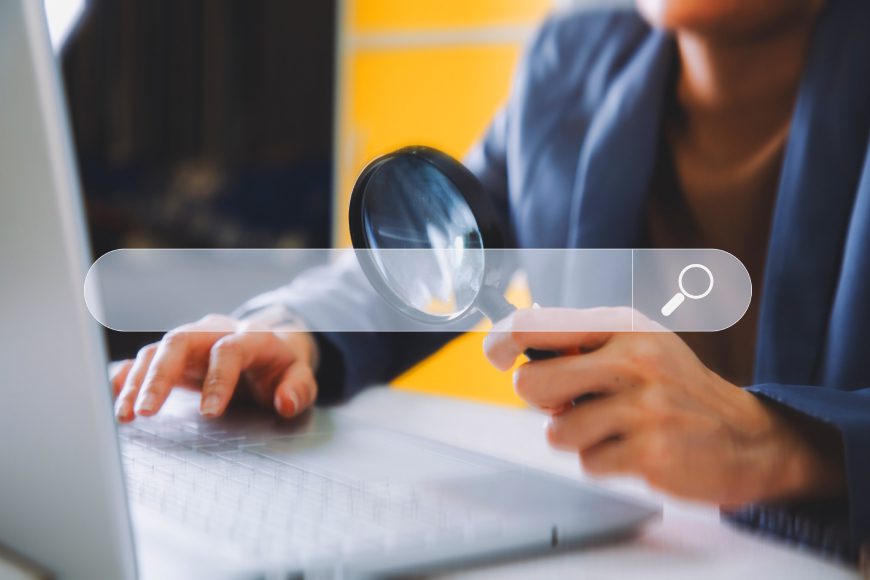 The 3 Types of Optimisation
So how do you start upgrading your website to ensure it hits that front page? By implementing an SEO strategy! This involves 3 core components, and it's important to focus equally on each of them if you want your website to rank highly and gain traffic.
Technical Optimisation
This refers to the 'behind-the-scenes' processes that are needed to make your site perform well, such as minimising the loading speed, improving navigability, fixing broken links and increasing mobile-friendliness.
On-Page Optimisation
This involves ensuring that your website content is relevant, high in quality, and provides a great user experience, by:
• Adding a title tag and meta description
• Incorporating the appropriate keywords, especially within the first paragraph of your page, as this will reassure search engines that the content is actually about the topic they're expecting from the title
• Avoiding keyword stuffing - the practice of excessively filling a web page with keywords in an attempt to manipulate the rankings, often to an extent where the content becomes spammy, repetitive and unreadable
• Using the correct heading tags, such as h1for main headings, h2 for subheadings, h3 and h4for smaller headings, and p for paragraph text
• Adding alt text to images
• Correctly and succinctly structuring page URLs
Off-Page Optimisation
This means enhancing your website's ranking by conducting tasks outside of the site itself. Backlinks are a huge part of this, as they help to build your site's external reputation (more on these below). Your brand's social media presence is also a key part of off-page optimisation, so including your desired keywords throughout your social content is another effective way to boost your discoverability. TikTok in particular is increasingly being used as a search engine by younger audiences, so if your brand is active on this platform, it's especially important to optimise your content with the right words, phrases and hashtags.
Keyword Research
A large bulk of SEO work lies within keyword research. This involves finding out which words and phrases your potential customers are commonly entering into search engines to find businesses, products and services like yours. After this, you can ensure you're using these keywords abundantly throughout your content, ultimately increasing your chances of appearing in the SERP when someone searches for one of them.
Start by making a list of broad but relevant topics based on your business - these could be your products, services, collections and offers. Here at 3sixfive, for example, we would include terms like "social media agency", "community management", "sentiment analysis" and "customer service", as these explain what we are and what we do. Then, brainstorm some additional keyword phrases that come under each of these topic brackets. These are called long-tail keywords, and can include questions, such as "Why is community management necessary for brands?" and "Can I outsource my social media customer service?".
If you're struggling for inspiration, take a look at the related searches section at the bottom of the SERP after Googling one of your main topics.
Next, take a look at the monthly search volume for each of your keywords to see how common each one is, and therefore how much value it has to your target audience. There are plenty of free online tools where you can access this data, such as Searchvolume.io and Wordstream. Search volumes are constantly changing, so make sure to monitor yours regularly to keep up with evolving trends.
Bear in mind that the shorter the keyword, the higher its search volume is likely to be, making it more competitive - aka, lots of results will appear when this term is searched for. Naturally, medium-tail keywords tend to be moderately competitive, and long-tail keywords are generally less competitive. Fewer people are searching for these, but you're more likely to rank, due to their high specificity.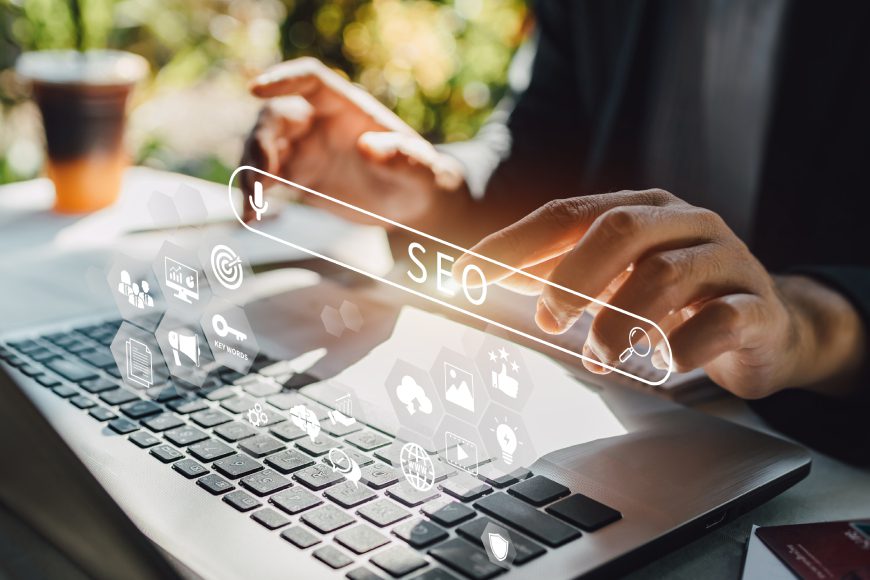 How to Get Backlinks
Backlinks, also known as inbound links, are any links on external websites and platforms that point to your website. Of course, you can't magically make these links appear on other brands' and creators' sites, so they have to be earned. This is usually achieved by creating content that other people (especially those in charge of high authority websites) find informative, interesting and link-worthy. As mentioned above, they're the biggest form of off-page optimisation, with websites that rank #1 on Google having 3.8x more backlinks than the rest of the top 10 sites.
Here are some ways to increase your likelihood of being linked on an external site:
Case studies
If applicable to your business, assemble a case study about one of your clients that represents them in a positive light. This should hopefully make them want to share it on their own website or socials, resulting in traffic back to your site. Alternatively, allow your brand to be the subject of a case study written by someone else, such as a customer or business partner, which should again drive traffic.
Blog posts
When writing posts for your blog, include links to facts, statistics and resources from other websites. With a bit of luck, these creators will then return the favour when writing their own posts!
Guest posts and articles
Partner up with a similar brand or creator and write a blog post or article that will appear on their site. They should then be happy to include a link back to yours.
Jump on trends
When you spot a viral trend or news story that's gaining traction, consider carrying out an activity called 'Newsjacking'. This refers to the process of capitalising on the popularity of a trend to essentially advertise your brand or product for free, whether that's by writing a blog post about it or incorporating it into your social media marketing. People who are following the story are then likely to share links to your content. You can use tools such as Google Trends to see what's popular in your location or industry right now. Just be careful not to invade any topics that aren't relevant to your business or might damage your reputation.
Co-marketing
Participate in a co-marketing campaign or partnership with a collaborator to earn clicks from their audience.
Ask for reviews
Ask your customers or key figures within your industry (such as influencers) to write reviews of your product, service or store. Not only will this provide you with inbound links, it will also strengthen your brand reputation and increase your ranking, as Google states here that: "[Your] review count and review score factor into local search ranking. More reviews and positive ratings can improve your business's local ranking".
Summary
So there you have it: the basic premise of SEO and some useful pointers to help you get started on your website optimisation journey! As mentioned in the introduction, SEO should be a continuous process for your brand, so once you've implemented your initial strategy, you'll need to keep making edits that will allow you to stay in line with evolving search trends, as well as the needs of your audience and the activities of your competitors. Plus, there are many more signals that can impact your ranking than those we've discussed today, so don't forget to check out some additional resources from industry experts such as Moz before tweaking your content or uploading a new page to your site.
Remember, increasing your search visibility is the key to gaining more traffic, which will ultimately result in more conversions, customers and fans - and that's what makes SEO totally worthwhile.