How Online Reviews Positively Impact SEO
Thursday 20th January 2022
How Online Reviews Positively Impact SEO
Thursday 20th January 2022
In our previous blog post, we shared some key advantages of responding to your business reviews online, including resolving complaints and incentivising repeat purchases. However, there was one extra benefit we didn't mention: the positive impact reviews can have on your company's SEO.
A number of years ago, the definition of a "review" was somewhat different from how we would describe it now - it referred to lengthy articles that professional critics would submit to specialised blogs, magazines and websites, which would often only get read by other writers and columnists who didn't necessarily have any intention of using the business in question. This changed when sites used by everyday people, like Google and Facebook, introduced their own review platforms, making it much easier for regular customers to leave their own casual feedback and briefly voice their opinions about the companies they interacted with (in fact, reviews are now 65% shorter than they were in 2010!).
Nowadays, 88% of consumers trust online reviews as much as personal recommendations, and brands' reputations have begun to hold much more weight than they used to, consequently playing a huge role in their search engine rankings.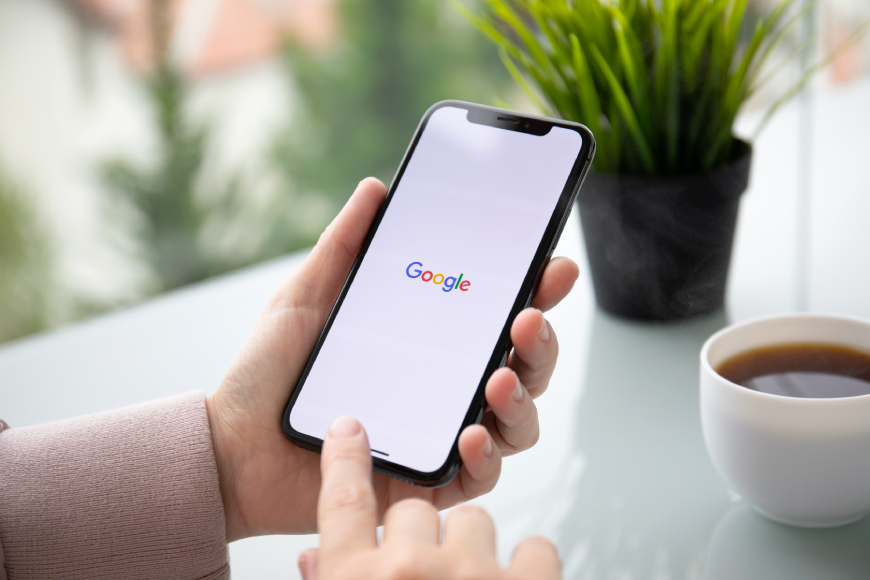 SEO Explained
First of all, you might be asking: "What is SEO?". It stands for Search Engine Optimisation, and refers to the process of improving your brand's organic discoverability on Google, Bing and other Internet search platforms. This involves researching relevant keywords and incorporating them into your website content, boosting the public's perception of your business and generally making it easier for people to find you online.
Unlike paid search ads (PPC), you can't pay search engines to give your business a higher organic search ranking, so it's up to you and your team - or a dedicated SEO expert - to put in the hard work to overtake your competitors and get your brand featured on that all-important first page of results (which 75% of users never scroll past!). Even better, making your way up to the #1 result will give your business an impressive average click-through rate (CTR) of 31.7%, 10 times higher than the result in the #10 spot.
When you enter a local search term into Google, such as "Italian restaurant", for example, three main factors will affect the ranking of each site displayed:
•

Relevance
•

Distance
•

Prominence

Reviews fall into the category of prominence, which Google defines as "how well known a business is".
Top Tips from Google
On this support page, Google states that: "[Your brand's] review count and review score both factor into your local search ranking. More reviews and positive ratings can improve your business' local ranking." It also confirms that: "High-quality, positive reviews from your customers can improve your business visibility and increase the likelihood that a shopper will visit your location."
In addition, the article covers the importance of responding to your reviews: "Respond to reviews that users leave about your business. When you reply to reviews, it shows that you value your customers and their feedback."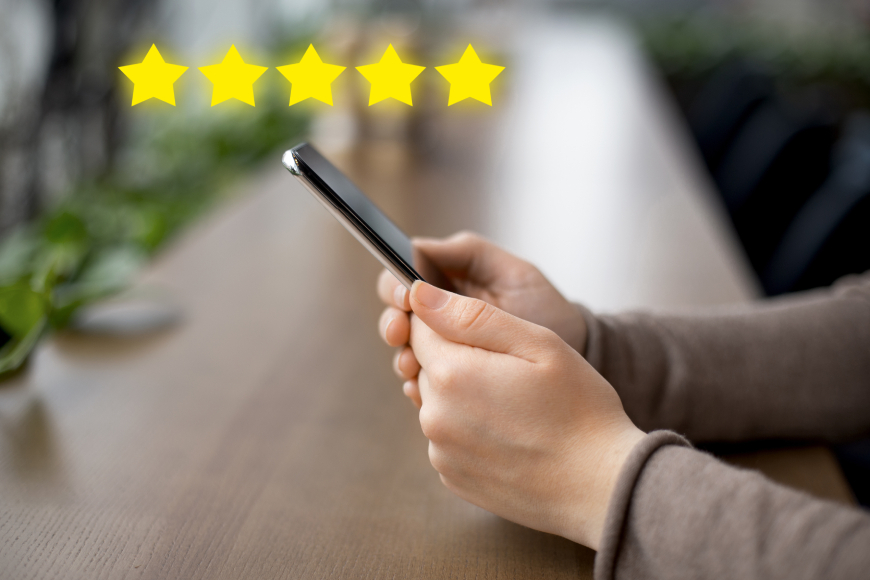 Which Review Signals Matter?
Moz's in-depth State of Local SEO Industry Report 2020 revealed that reviews have become the second most important ranking factor, surpassing proximity for the first time ever. Furthermore, a massive 90% of respondents reported that review signals have indeed impacted their local rankings. Let's break down those signals below.
•

Quantity

Only having one or two reviews on display isn't going to do your business any favours - the average consumer prefers to read at least 10 reviews before feeling able to trust a brand, and companies who rank in the top 3 positions on Google have an average of 47 Google Reviews.
•

Diversity

Google doesn't only take reviews from its own platform into account. It wants to see that your business is also receiving feedback on other top review sites, including general ones like Facebook and Yelp, as well as industry-specific ones like Hitched (for weddings), Trustpilot (for eCommerce) or TripAdvisor (for travel and hospitality).
•

Velocity

This is the frequency at which your business receives new reviews within a confined time period. For example, if you get one review in February, another in June and one in December, your ranking may be negatively impacted by the large gaps in between them. This can be combated by regularly reminding your customers to leave reviews (more on this later).
•

Ratings

Your star rating is likely the first thing prospective customers will look at before reading the text portion of your reviews - but don't panic, this doesn't mean you need a full 5 star rating across the board in order to be considered by shoppers. Interestingly, consumers actually trust businesses with 4 to 4.7 stars the most, often doubting the validity of 100% perfect ratings because they seem "too good to be true".
•

Responses

Replying to your reviews promptly, carefully and respectfully will also boost your ranking, especially if you personalise your responses and tailor your messages to the specific aspects mentioned by each customer. Learn more about responding to reviews here.
•

Keywords

Relevant keywords include your business name, location, products and services. Users will naturally include some keywords in their reviews, but responding puts you in control and gives you the opportunity to include more specific ones.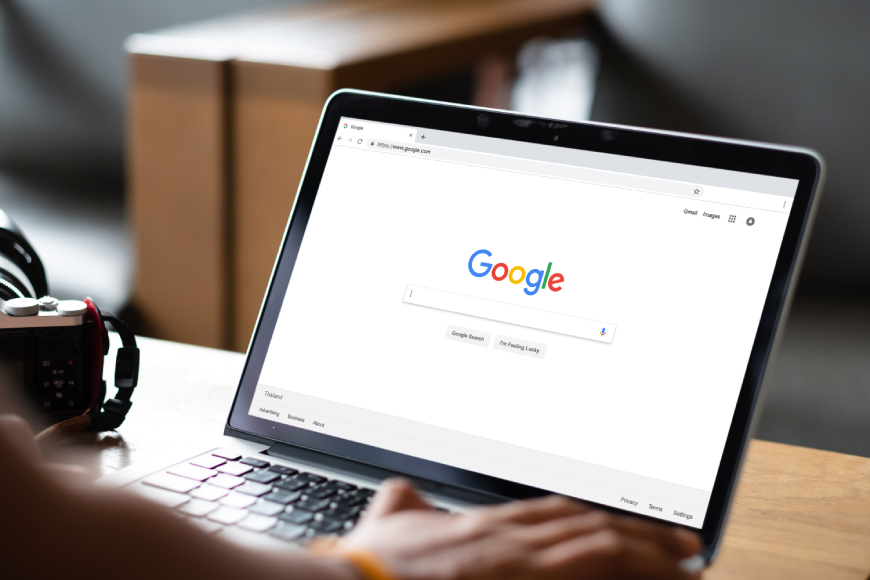 Keep Reviews Up to Date
Search engines are constantly checking for new and up-to-date content in order to determine if a business is still operating and active, therefore favouring recent reviews over old ones and pushing brands without any current reviews further back in their listings. Similarly, 86% of consumers say they only look at feedback from the past 3 months, with 73% narrowing this down even further to just one month and 50% only paying attention to reviews from the last 2 weeks! That's why it's a good idea to frequently encourage your customers to submit reviews. This can be achieved by:
• Sending out reminder emails following a purchase or visit
• Asking them on social media
• Providing incentives such as prize draws, giveaways or discounts on future purchases
• Adding a reminder to the back of your physical receipts
• Sharing and promoting other customers' feedback
While older reviews aren't completely worthless (to both readers and search engines), if people are unable to find any that were recently posted, they may worry that things have changed since the last commenter's visit, or that their own experience might not match up to the one previously described.
Summary
It's clear to see that reviews are gaining more and more power over your brand's search engine ranking, and in a world where 94% of consumers are more likely to use a business with positive reviews, it's certainly no surprise! Thankfully, organic search still makes up 53.3% of website traffic, proving that paid ads aren't the only way to succeed - but gone are the days when companies could rely on keywords and heading tags alone. Business reputation and customer sentiment are rapidly becoming two of the most influential SEO tools, meaning brands can no longer afford to ignore them if they want to appear on the first page of results. Don't forget our Review Management service is here to help if you're in need of some assistance.