What Skills Do I Need to Be a Community Manager?
Thursday 12th January 2023

by Beth Perrin

What Skills Do I Need to Be a Community Manager?
Thursday 12th January 2023
January is a very common month for people to start searching for new jobs, with the new year presenting the opportunity for a fresh start and a chance to try something different. Are you thinking of becoming a Community Manager in 2023? Great choice! Whether you want to join a social media agency like 3sixfive or work in-house for a specific business, this is a fun, varied and rewarding role where you'll get to act as the voice of a brand, enhance its online communications and build powerful relationships with its audience. There are a range of skills and characteristics that you'll need to develop in order to succeed as a Community Manager, so read on to discover them below.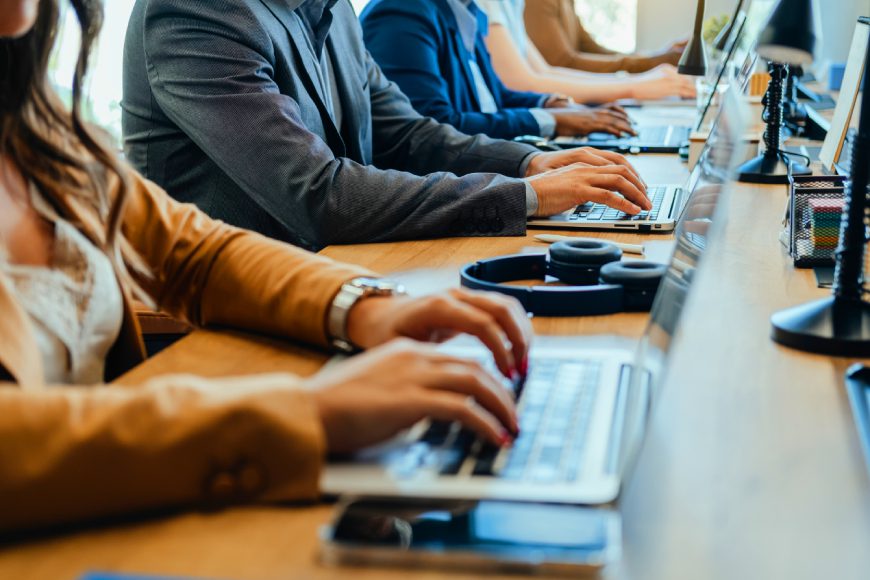 Understanding of Social Platforms & CRMs
First and foremost, you need to know your way around each of the social media platforms you're going to be interacting on - such as Facebook, Twitter and Instagram - especially their messaging tools, as this is where you'll be spending the majority of your time as a Community Manager. You need to understand the difference between public comments and private messages, Pages and Groups, Stories and Reels, and more.
Alternatively, if the agency or brand you're planning to work for uses an integrated CRM (Customer Relationship Management) platform such as Sprout Social, you should take some time to get comfortable with its interface and features so you know what to expect when you get started. A CRM brings everything into one place, giving you a streamlined overview of all of your social inboxes so you don't have to respond natively on each platform. They are often used by agencies like ours who manage many different brand accounts, as each client can be organised into a handy group folder and incoming messages can be picked up easily with an enhanced workflow.
Problem Solving Abilities
A big part of Community Management is social media customer service, so it's essential for you to know how to resolve customers' problems quickly and efficiently. You need to learn all there is to know about the brand's (or clients') products and services, such as prices, offers, delivery options, menu items and allergens, so that you can answer customers' enquiries promptly before they become frustrated or turn to a competitor.
You need to be able to show empathy and understanding so that customers know their concerns are being listened to and can rest assured that someone is here to help. In fact, a massive 96% of consumers across the US and UK have indicated that empathy from customer service agents is important during a support interaction, so this is a really valuable skill to demonstrate as a Community Manager.
Patience
In an ideal world, every customer enquiry would be resolved with one swift response! However, this often isn't the case. Depending on the nature of the issue raised, some interactions can continue for longer periods of time, and customers who have had a particularly disappointing experience may contact the brand multiple times to get their voice heard.
Although it may seem disheartening to receive negative comments, it's much better to respond to them rather than ignoring them. You need to be able to approach situations calmly and professionally, instead of lashing out at the customer or providing unhelpful responses which may spiral into a crisis and damage the brand's reputation. That's why patience is a key trait to possess as a Community Manager.
Tone of Voice Adaptability
This one is specific to agency-based Community Managers. If you join a team like ours here at 3sixfive, you'll be providing responses for lots of different brands, which means you'll need to be able to switch between varying tones of voice and interaction styles. A premium hotel brand with an older clientele, for example, is likely to address its audience in a very different manner to a fast food chain aimed at teenagers and young people, so having the ability to adopt the right voice at the right time is imperative. This can also depend on whether the brand is B2C (business to consumer) or B2B (business to business).
Take some time to look through the public comment responses being sent by each brand - what level of formality is being used? Are they including slang terms and casual language? Are they using emojis? Are they signing off with their name or initials?
Friendliness & Sense of Humour
Being able to show your fun side and engage in some lighthearted interactions is a big part of being a Community Manager. Of course, there's a time and place for banter on social media (you don't want to frustrate an unhappy customer with a joke or cheeky comment when they've voiced a serious complaint), but that doesn't mean you can't also enjoy some general chit chat when appropriate. This will humanise the brand and nurture authenticity - you're not a robot after all!
If a piece of content has been posted which invites the audience to share their thoughts, stories or experiences in the comments, this gives you the opportunity to help build brand love by responding and displaying an interest in what they have to say. Communities aren't a one way street, and an increasing number of consumers want digital exchanges with brands to feel more like personal conversations, so don't be afraid to get creative with your responses.
Know Your Team
A social media team consists of many different roles - content writers, designers, account managers and more - so you'll need to know who is responsible for which tasks and how your job as a Community Manager fits into the mix. For example, you may need to escalate a conversation to a team leader if a particularly tricky complaint has been raised, or you might want to ask a content creator for a heads-up about any upcoming posts that may affect incoming comment volumes. Set aside some time to learn who's who and how each role links together to form the brand's overall social media presence.
Multi-Tasking Skills
If the social media pages you're going to be managing are very busy and generally receive a high number of comments and messages each day, it's likely that you'll need to juggle a few interactions at once, so having the capacity to multi-task is crucial. Sometimes you may find yourself waiting for a response from one customer while replying to another or jumping back and forth between a few different conversations, so it's important to stay organised and remember what information has already been collected and shared by each user.
This goes hand-in-hand with the ability to prioritise tasks accordingly and recognise which requests need to be handled first. Of course, you should never leave a customer or fan waiting a long time for a response, but naturally some interactions will need to take the front seat, so you'll need to be able to strategise confidently and deal with each exchange in the correct order.
Time Management
Another fundamental skill you'll need as a Community Manager is excellent time management. Around 40% of customers expect a response from a brand within just 60 minutes on social media and 30% will buy from a competitor instead if responses from their desired brand are too slow, so it's critical that you reply swiftly and don't let too many messages pile up in the inbox.
If you're planning to join an agency in particular, it's likely that there will be a set of SLAs (Service Level Agreements) in place, which are commitments made between the agency and its clients regarding response times and rates. These SLAs need to be met at all times - it's essential that you maintain the standard of service being promised to the brand.
Summary
There's never been a better time to become a Community Manager! The rapid growth and evolution of social media has transformed both digital marketing and customer service, and brought forward a vast range of career opportunities that are here to stay. Want to join the 3sixfive team? We're always on the lookout for enthusiastic individuals who can help to enhance the online communities of our fantastic clients, so feel free to send us an email at [email protected] and tell us about yourself. Or, if you need some Community Management support for your own brand, get in touch today to find out what we can offer.