Who Do You Need on Your Social Media Team?
Thursday 18th May 2023

by Beth Perrin

Who Do You Need on Your Social Media Team?
Thursday 18th May 2023
The popularity of social media is continuing to soar - not just for casual users, but for brands too, with around 94% of businesses now using social platforms for marketing and customer service purposes. As a result of this growth, it's never been more essential for companies to have an all-encompassing social media team who can handle every aspect of their digital presence, from content creation and visual branding to customer care and reputation management. Similarly, social media agencies are rapidly expanding too, making way for lots of new roles and opportunities to work with exciting clients.
Of course, the number of people on your social media team will vary depending on the size and scale of your business. For small companies, it may be feasible for one person to carry out a range of different jobs on their own, but for larger brands with a nationwide or global presence, multiple staff members will likely be needed for each individual task. Read on to discover the variety of roles that make up a social team and the unique skills required for each one.
Community Managers & Customer Service Reps
Your Community Management team is responsible for responding to both public comments and private messages from your brand's social media audience. They should answer queries, resolve complaints, engage in community conversations and make sure your customers receive the information they need, all within a timely manner. Community managers must also carry out regular social listening to identify and interact with any untagged mentions of your brand that would otherwise be missed. They need to know your business inside out so that they can give your customers and fans accurate answers to their questions, and should be experts in your brand's tone of voice to ensure consistent communications.
If you have a live chat widget on your website that's powered by social media, such as Meta's Messenger plugin, this will also cross over with your community management team, as any enquiries received here will come through to your Facebook message inbox. Alternatively, if your brand receives a particularly high volume of live chat requests, you may want to consider assembling a separate live chat team who can focus solely on handling these responses.
You can learn more about the skills needed to become a community manager in this blog post!
Review Managers
As the name suggests, your Review Management team has the task of monitoring and responding to your brand's incoming reviews on feedback platforms such as Google, Tripadvisor and Trustpilot - as well as social media platforms that allow reviews like Facebook. This team is responsible for upholding your brand's online reputation, showing gratitude for positive comments from satisfied customers, and making sure negative feedback is handled sensitively and professionally.
When required, review managers should also ensure that any department-specific feedback is passed on to the relevant team(s) so that it reaches the right people. For example, a negative review about shipping or packaging should be referred to your distribution team so they can look at improving the delivery process, and a positive one about customer service should be referred to your support reps to boost morale and celebrate their success.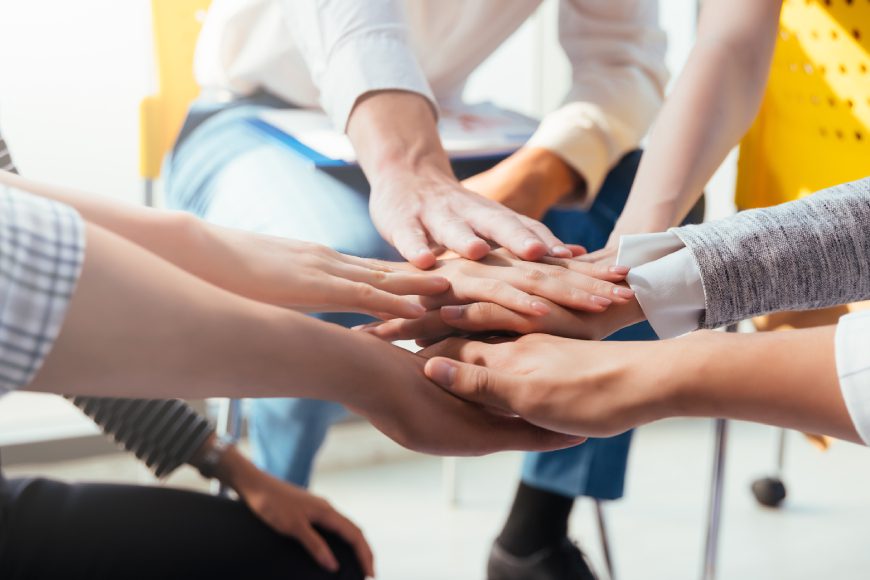 Sentiment Analysts
Although sentiment analysis is commonly conducted by AI-based systems, we highly recommend using a human approach instead, due to the many limitations and inaccuracies of bots. That's why you should have a team of sentiment analysts who can monitor all of your brand mentions across social media and manually sort them into positive, negative and neutral categories. From these results, regular sentiment reports can be created which will help you build a bigger picture of how your brand is perceived online - meaning you can make powerful business changes based on real data, not assumptions. This is exactly what our Human Insight experts do!
Content Writers
Content writers research, create, schedule and publish social media content for your brand. This can include regular text posts, articles, image and video captions, ad copy and more. Members of this team need to be creative, adaptable, well informed about your business and its offerings, and highly proficient in spelling and grammar. They should also keep up to date with changes to each social media platform so that your brand is always on top of the latest trends, tools and guidelines.
Like community managers, they must adopt your tone of voice to ensure that every piece of content they write represents your brand in the desired way. For agency-based content writers, they also need to be able to switch seamlessly between different tones of voice to suit the needs and style of each client.
Graphic Designers
Unless your brand is only planning to post unedited photos and videos on social media, it's likely that you'll need a team of designers too, who will create eye-catching images, graphics, video clips and animations to accompany the copy written by your content writers. They can also design your profile pictures, cover photos and headers to make sure your social media pages align well with the rest of your branding.
In many cases, all of these tasks can be done by your general graphic design department, but if you wish to post a high volume of content on social media, it's a good idea to have a team of designers who focus specifically on creating social assets.
Like content writers, social media graphic designers need to keep up with the latest trends and platform updates - especially when it comes to image dimensions and video durations - as it's important to make sure nothing gets cropped incorrectly or cut off when viewed in the feed.
Paid Ads Manager
Depending on how much paid advertising you'd like to do on social media, it may also be necessary to employ a dedicated ads manager who can take charge of distributing your marketing budget and monitoring the progress of your campaigns. If you've already got a PPC (pay-per-click) specialist on your team, you may consider combining this task with theirs, due to the similarities between the two roles. Your ads manager will need to brief your content writers and graphic designers on any upcoming campaigns, then use the supplied copy and media to create effective ads that reach the right people and encourage conversions - whether that's in the form of website clicks, purchases, newsletter sign ups, bookings or another goal.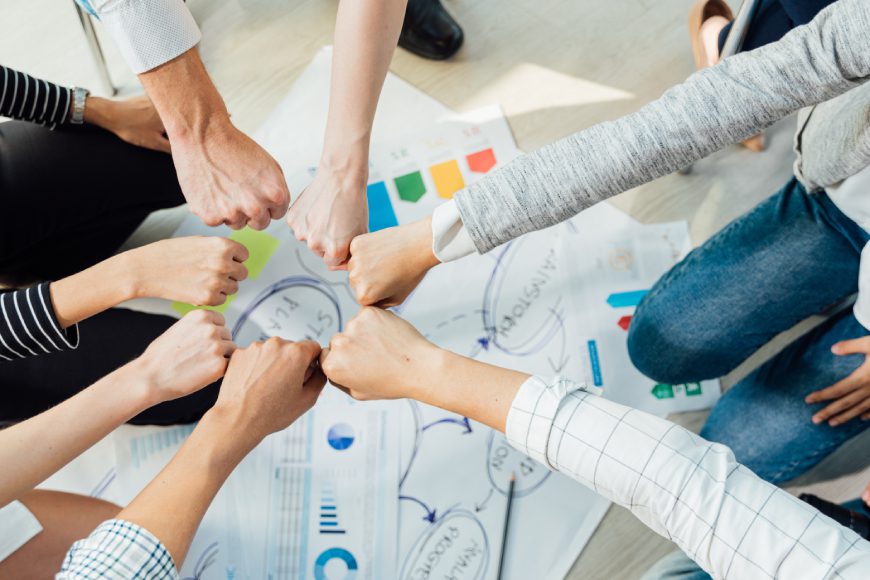 Agency-Specific Roles
Some social media roles only apply to agency teams, as there are some slight differences between managing your own brand's strategy in-house and acting on behalf of clients. These include:
Account Managers
Account managers are responsible for handling client relationships, overseeing their strategies and delegating tasks to the relevant departments. They will be the main point of contact between the agency and the client, and should keep the rest of the team updated about any changes to the SLA (service level agreement). Account managers should also create regular reports to track clients' results and suggest improvements based on the data collected, encouraging upsells where possible.
Sales Reps/Business Development
In order to discover, research and contact prospective clients, you'll need a sales representative or business development manager who has experience in brand discovery and onboarding. They should know how to identify new market opportunities, build networks, acquire leads and create proposals which demonstrate to potential clients how they will benefit from your agency's services. Note that in some cases, client outreach can be conducted by your account managers, so it's not always necessary to have a separate individual for this role.
Summary
As you can see, there are a wide selection of roles that can be included within a social media department, each with equally significant tasks to carry out. Social media is a highly collaborative environment, so it's important to avoid siloing your teams and instead encourage them to share information, data and insights with each other. This way, everyone is kept in the loop about what's going on within the business, and can continue providing the highest standards of service. Want to know more about the people behind 3sixfive? Meet our team of social media experts here or get in touch to find out how we can assist your brand with its online reputation.