July 2023 Social Media Platform Updates
Thursday 3rd August

by Beth Perrin
July 2023 Social Media Platform Updates
Thursday 3rd August 2023
July was a very busy month in the world of social media, with the arrival of Meta's new app Threads and the divisive rebranding of Twitter undeniably dominating industry headlines (you can read about both of these in more detail here and here). But that's not all - a handful of additional updates were also released by some of our other favourite platforms too. Let's take a look at a selection of them below and find out which ones might be applicable to your brand strategy or casual use.
TweetDeck Update
Following Twitter's rebrand to X, its native post management platform, TweetDeck, has been renamed XPro, and a new version is now available which encompasses several updates to make the user experience more intuitive. These include an updated post composer which includes all tweet functionality (such as GIFs, polls, etc) in tweets that can be scheduled, improved Advanced Search filters, the option to sort columns into 'Top Tweets' or 'Latest Tweets' and video docking, which allows users to watch a video while performing other functions. X also confirmed that soon users will have to be Verified to access XPro, so it will no longer be a free feature.
We have just launched a new, improved version of TweetDeck. All users can continue to access their saved searches & workflows via https://t.co/2WwL3hNVR2 by selecting "Try the new TweetDeck" in the bottom left menu.

Some notes on getting started and the future of the product…

— Support (@Support) July 3, 2023
New Video Features on Facebook
As Facebook continues to evolve from a social app into an entertainment platform, it has introduced some updates to its video features. Firstly, the 'Watch' tab has been renamed 'Video', which is where everything from Reels to long-form and Live content will now appear. Users can scroll vertically through a personalised feed that recommends all types of video content, plus there will also be a new horizontal-scroll section that highlights recommended Reels.
Secondly, editing has been made easier thanks to the integration of Reels editing tools into the main feed. Audio, music and text can all be accessed in one place - and users can now upload HDR videos that will play back in full HDR rather than being compressed, providing a higher-quality format for viewers to enjoy.
Thirdly, Facebook's Video Explore section (which can be found by tapping the search icon in the Video tab) has been redesigned to help people discover and dive deeper into popular video topics. Here, users will see a variety of videos related to relevant themes and hashtags that have been selected by a mix of human curation and machine learning to best suit their interests.
Fuel your curiosity with the Video tab 🎥 on @facebook . It's now easier than ever to discover popular topics and trends 📈 with videos and #reels all in one place.https://t.co/1FlDzNewAD pic.twitter.com/vD6uwfc571

— Meta Newsroom (@MetaNewsroom) July 17, 2023
TikTok & Warner Music Partnership
Following months of negotiation with major music labels over the value of music usage within the app, TikTok has announced a new licensing agreement with Warner Music, which means the platform will gain access to Warner's full music library. The partnership will not only benefit WMG's artists and songwriters, but also TikTok's billion-plus users who will now be able to use songs more freely in their videos.
TikTok explained: "As part of the deal, Warner Music Group and TikTok will find new ways to harness TikTok's revenue generation and promotional capabilities, as well as a wealth of insights. In addition, artists and songwriters will have access to new ways of working with TikTok's vibrant brand partners, as well as to new fandom development and monetisation features, like merchandise, ticketing, and digital goods and services, among other opportunities."
We are happy and excited for our next chapter together with TikTok. Through this expanded and significantly improved partnership for both companies, we can jointly deliver greater value to WMG's artists and songwriters and TikTok's users. https://t.co/xoiEkyxAH9 pic.twitter.com/UQbHwzmfeI

— Robert Kyncl (@rkyncl) July 18, 2023
New Instagram Reels Template Options
Instagram unveiled some upgrades to Reels templates that will help users find inspiration and create engaging Reels more easily, starting with a new and improved Template Browser. Templates in the browser are now organised by Recommended, Trending and those you've previously saved, making it quicker to find the layout you're looking for.
The creation and editing experience for templates has also been updated, which will make it even easier to assemble effective Reels in just a few taps. Now, when you create a Reel from a template, the audio, number of clips, duration and AR effects from the original video will automatically be added to your Reel. Additionally, over the coming weeks, Instagram will also start automatically adding any text and transitions that were used in the original Reel, meaning you won't have to add these yourself.
 

 

View this post on Instagram

 
WhatsApp on Smartwatch
Meta announced the release of WhatsApp for Wear OS, which will enable people who use a Google-powered smartwatch to start new WhatsApp chats, reply to messages and answer calls even when they don't have their phone with them. It's not yet available for Apple Watch users, as Apple doesn't currently offer a standalone WhatsApp app for this device - although you can still get notifications of incoming WhatsApp messages if your iPhone is connected. However, if you want to be able to reply to messages on your wrist and have full app functionality, you'll need a smartwatch that uses Wear OS.
Respond on the go: @WhatsApp is now available on Wear OS 🙌 Take calls 📞, start new convos 💬, and reply to texts all from your wrist ✅ pic.twitter.com/3AkibWw6zj

— Meta Newsroom (@MetaNewsroom) July 19, 2023
X DM Changes
A new tool has been added to DMs on X, which the platform hopes will help reduce the number of spam messages people receive. When the setting is enabled, messages from users you follow will arrive in your primary inbox, and messages from verified users you don't follow will be sent to your message request inbox. Users who previously had their permissions set to allow message requests from everyone will be migrated to this new setting but can switch back at any time. Unverified accounts will also have daily limits on the number of DMs they can send, so they'll have to subscribe to X Blue to be able to send more messages - something worth noting if your business uses X for customer communications.
We'll soon be implementing some changes in our effort to reduce spam in Direct Messages. Unverified accounts will have daily limits on the number of DMs they can send. Subscribe today to send more messages: https://t.co/0CI4NTRw75

— Support (@Support) July 21, 2023
TikTok Text Posts
TikTok announced the arrival of text posts, which are displayed in a similar way to text-only updates on Instagram Stories. The feature allows users to create a full screen of text and add music, hashtags, stickers and more, plus the background colour, font and text placement can also be edited. Text posts can be up to 1,000 characters long, giving users plenty of space to grab viewers' attention with their words. To create a text post, simply access the camera page like you do when creating a regular TikTok video, then choose 'text' instead of video or photo. You'll then be directed to the text creation page, where you can type out the content of your post and design it to look the way you want.
You can now share text posts on TikTok ✍️ Text posts open exciting possibilities for creators to share their stories, poems, lyrics, and more - giving you another way to express yourself and making it even easier to create! Learn more ⬇️ https://t.co/XX18GERQRE

— TikTokComms (@TikTokComms) July 24, 2023
Threads Following Feed
When Threads first launched at the start of the month, one of the main complaints from users was that it didn't offer a Following feed - aka a chronological timeline of posts published by people you follow. Instead, it only had an algorithmic feed, meaning users saw a mixture of posts from people they follow and recommended content from other accounts, which for many users made the in-app experience feel spammy and irrelevant to their interests. Because of this, a Following feed has now been added, so users have the option to switch between this and the For You (regular) feed (just like you can on X), making the timeline feel more personalised to the individual.
 

Post by @threads

View on Threads
Verified Accounts on Reddit
Reddit has become the latest social media site to introduce verification markers for brands and organisations on the platform. The feature is still in a test phase so a full rollout isn't guaranteed just yet, but a selection of users are now seeing an 'Official' label next to some usernames, similar to how Flairs appear across subreddits. Reddit explained: "This new label is designed to increase transparency and help redditors, moderators, and communities quickly identify organisations and trust that these users are who they say they are."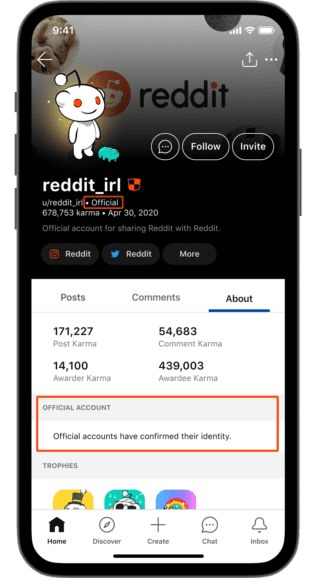 WhatsApp Video Messages
WhatsApp introduced the option to send video messages, meaning users can now record and share short personal videos directly in their WhatsApp chats. Video messages can be up to 60 seconds long and are displayed in a circle shape within the conversation. Sending a video message is as simple as sending a voice message - just tap to switch to video mode, then hold the button to record a video. You can also swipe up to lock and record the video hands-free. Video messages will play automatically on mute when opened in a chat, and tapping on the video will start the sound.
sometimes you just have to see it to believe it 👀 now you can capture the moment right when it happens with a Video Message. pic.twitter.com/QiDTRhRRJ6

— WhatsApp (@WhatsApp) July 27, 2023
Summary
Have you tried out any of these updates over the last few weeks, either for your business or as an individual user? How do you feel about Twitter's new name? Reach out to us on X @3sixfivepro to let us know which ones you've benefited from and which ones you're planning to incorporate into your social media strategy throughout August.