The Complete Guide to UGC on Social Media
Thursday 29th June

by Beth Perrin

The Complete Guide to UGC on Social Media
Thursday 29th June 2023
UGC, which stands for user generated content, refers to any content created by your customers and fans that relates to your brand - such as a photo of them enjoying a meal at your restaurant, a video of them using your product, or a testimonial about their overall experience. 45% of people say they will unfollow a brand on social media if it posts too much self-promotion, so regularly incorporating UGC into your strategy is a great way to mix up your content and ensure you're providing a range of different perspectives.
UGC gives potential buyers a realistic and authentic view of your product or service - something that your own content alone can't offer. Plus, it's a good solution for when you're running low on content ideas and need a helping hand from your audience. Read on to discover some more advantages, top tips and best practices, and to find out how your business can benefit from collecting and sharing UGC.
How to Collect UGC
Firstly, you might be wondering how and where to find UGC for your brand on social media. There are a few different ways to accomplish this:
Ask directly
The easiest way is to simply publish a post on social media asking customers to either share their photos and videos in the comments section, send them to you in a DM/PM, or tag your brand in them. You can then pick out your favourites and save them into a library for future use.
Run a competition
To give your audience an extra incentive to share UGC, you could run a competition asking people to share their best photos and videos to enter. Awarding a prize to the best entry will encourage your customers to create high-quality content and sing your brand's praises.
Tagged photos/videos/posts
Look through your tagged photos and videos, as well as posts you've been mentioned in, to see if there's anything you'd like to save and share.
Untagged mentions
You should already be carrying out regular Social Listening to pick up any untagged mentions of your brand, but if you aren't yet, now is a good time to start! Search for your brand name on each platform and see if anyone has posted any content about your brand without directly mentioning it. You can also search for misspellings of your brand name, as well as nicknames and other related terms.
Hashtags
If you have a brand-related hashtag, such as your brand name, slogan or a campaign tagline, search through the results to find UGC.
Geotags
Geotags are the geographical locations you often see below a person's name or username on their social media posts (or as a sticker on their story). When you click or tap on a geotag, you'll be taken to a page where you can see all of the posts that have been tagged at that location. You should regularly monitor your brand's geotag (and those in the surrounding area) to check for UGC.
Why It's Important to Ask for Permission
Before downloading any UGC and sharing it onto your own page(s), always ask for permission from the original uploader first. Never use a customer's photo or video without checking if they're happy for you to do so. You can either do this in a public comment underneath their post, or by sending them a DM/PM. Then, when you share it onto your page, make sure to also credit them in your caption, preferably by tagging them directly. Not only does this allow you to connect with your audience on a personal level and build trust, it will also help you avoid legal consequences - such as getting sued by the uploader for unlawful distribution.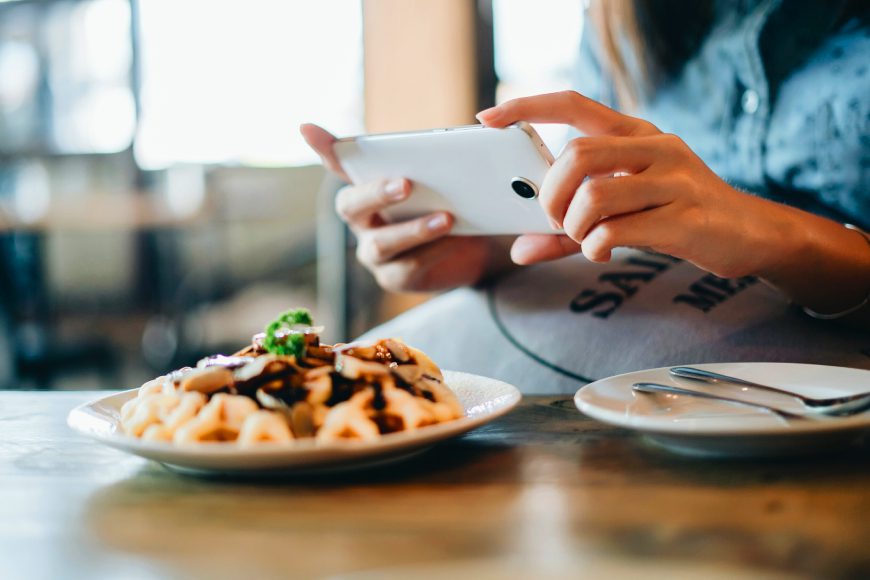 How to Share UGC
Now that you've found some great UGC and gained permission from the customer, it's time to share it onto your brand's page(s) or story. You can either:
• Share/retweet the post directly, either on its own or with your own caption added above
• Download the image or video, then reupload it with your own caption
• Download the image or video, then repurpose it into a branded asset - for example, by adding your company logo or a themed border - before reuploading
When sharing reviews and testimonials, if you choose to take a screenshot from the platform it has been posted on, make sure the customer's name (or any other personal information) isn't visible - or edit it out of your image before uploading it to your page. Publicly posting a customer's full name, address, phone number or email address is a breach of privacy and can lead to further legal action, so it's really important to ensure you're taking the necessary precautions when distributing content from your audience that contains sensitive data.
UGC Builds Trust & Authenticity
The biggest advantage of UGC is that it builds authenticity for your brand. In fact, consumers are 2.4 times more likely to find UGC authentic compared to brand-created content and millennials trust UGC 50% more than posts from brands, with 84% of customers confirming that they trust peer recommendations above all other sources of advertising.
While there's definitely a time and a place for high-end photoshoots, flashy ad campaigns and pixel-perfect promo posters, the majority of customers would rather see how your product or service functions in the real world so they can decide whether it's going to fit their needs or not. UGC is the perfect vehicle for this, because it shows everyday people in everyday scenarios that your audience can relate to, making it easier for prospective buyers to put themselves in the customer's shoes.
UGC Boosts Sales
User generated content isn't just great for nurturing trust - it can help generate substantial revenue for your brand too. 79% of people say that UGC highly impacts their buying choices, and consumers generally find organic UGC 9.8 times more impactful than paid influencer content when making a purchasing decision. Again, this is due to its relatability and the fact that it represents your product or service in a credible, legitimate way, with no added frills or exaggeration.
If you have a social storefront (such as an Instagram shop) you can even go a step further with your UGC and incorporate it into your product listings, in order to help shoppers make informed decisions while they're right there browsing your items. Any photo or video that has been tagged with one of your products can be added to your store, as long as the account that posted it is public, not private, and has not switched off the UGC permissions option. You can learn more about adding UGC to your Instagram shop here.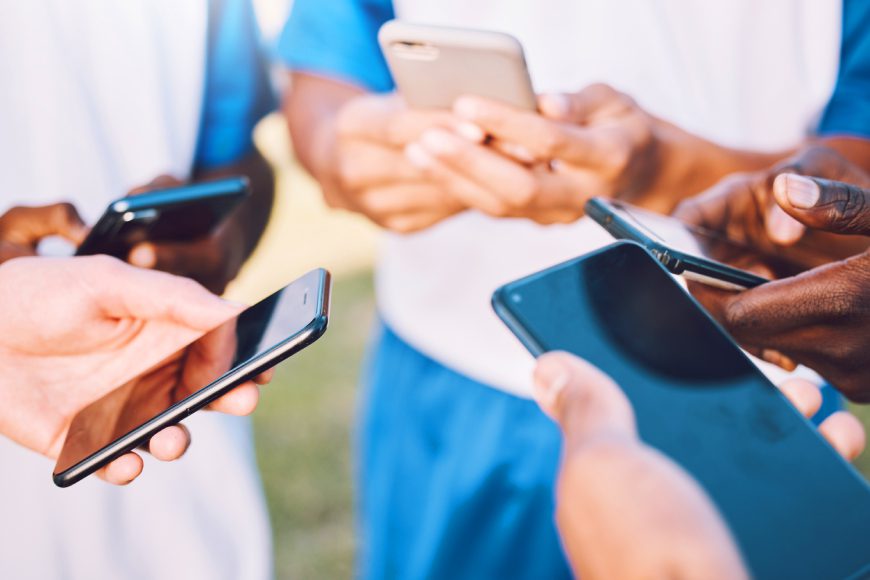 Which Industries Does UGC Work Well For?
UGC can be used by brands from a wide variety of industries, but naturally it's most effective for those that offer a tangible product or have a physical location, as these are easiest for customers to show visually in their content. Some examples of UGC-friendly businesses include:
• Fashion brands
• Cosmetics and skincare brands
• Salons and barbershops
• Restaurants, cafés, pubs and bars
• Hotels, holiday cottages and B&Bs
• Tourist attractions
• Food and drink brands
• Gyms and sportswear/fitness brands
• Homeware brands
• Tech brands
However, that's not to say that service providers and B2B businesses such as software companies can't also benefit from UGC. Text-based UGC such as client testimonials, reviews, case studies and interviews may be more suitable for these industries. 92% of B2B buyers say they're more likely to purchase after reading a trusted review, so sharing client feedback onto your social media pages can be really advantageous in amplifying positivity and success stories.
Employee UGC
Although customer UGC is the most common type, don't forget you can also tap into your brand's most connected audience: your employees! This is sometimes known as EGC (employee generated content) instead, and is used by 52% of communications and HR teams to showcase staff sentiment.
The people who work for your business know it the best, which is why it's a great idea to encourage them to promote your business on social media - towards both potential employees who may be interested in joining your team, and prospective customers. Not only can your employees offer a behind-the-scenes perspective of your brand, they can also instil confidence in your audience by providing authentic insights and a realistic overview of your products, processes and workplace culture.
A good example of this would be a 'day in the life' story series or Reel in which your team members show what a typical day looks like within your business, the daily tasks they have to carry out, and who is responsible for each of the processes that make up your overall brand experience.
Summary
Whether you want to increase customer trust, highlight a recent accomplishment or simply share some engaging content when inspiration is running low, UGC is an excellent option for your brand. Of course, it's fine to post branded content too, but a combination of both will give your audience the mix of authenticity and information they need to make confident purchasing decisions and ultimately become loyal fans. Do you use UGC often for your business? Which is your favourite platform for finding photos and videos from your customers? Tweet us @3sixfivepro to share your thoughts.