Why Do Social Media Audits Matter?
Thursday 24th November 2022

by Beth Perrin
Why Do Social Media Audits Matter?
Thursday 24th November 2022
Whether you're the owner of a small business with just a few social media pages or you work for a large brand with many accounts across lots of different platforms, the importance of carrying out regular social media audits can't be overstated. In our last two blog posts we explained how they can help improve your reputation and highlight training opportunities, plus why it's a good idea to outsource your audit to an external agency. Today we're outlining some extra benefits of auditing your social media pages, as well as some additional metrics to keep an eye on during the process.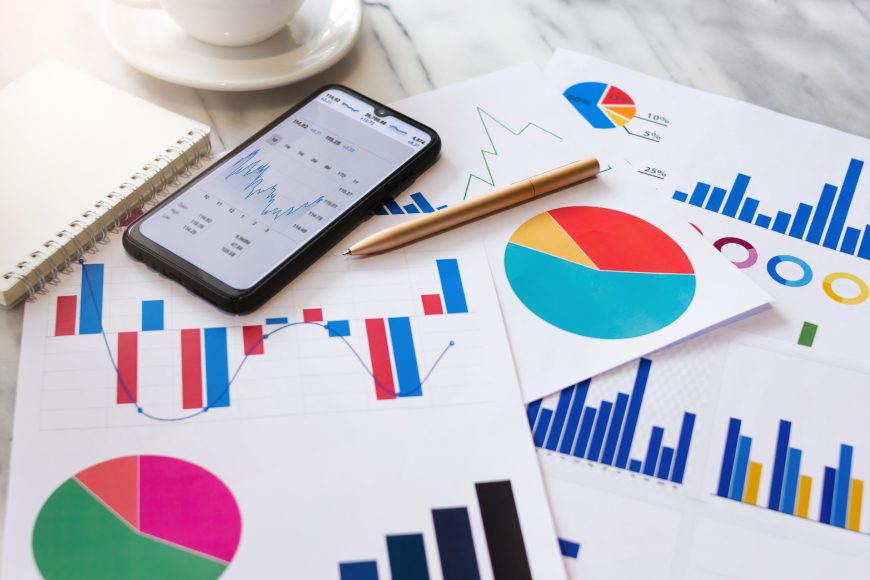 Content Performance
One of the easiest things to measure as part of your social media audit is how well your content is currently performing. Start by defining the period you'd like to audit (such as the last month, the last 6 months or the entire year), then scroll back through all the posts you've published throughout this timeframe and take a look at the analytics for each one to find out how well they are being received by your audience.
Here's how to view your insights on the 'Big three' social media platforms:
Facebook
Click on 'People reached', 'Engagements' or 'Distribution score' below a post to bring up all of its performance metrics, or head to the Insights tab on the sidebar if you have Meta Business Suite access.
Twitter
Click on the four vertical lines icon below a tweet on your profile, or open up a tweet and select 'View Tweet analytics' below it. Alternatively, visit Twitter's analytics dashboard for a wider summary.
Instagram
Open up a post and click on 'View insights' below your caption and comments, or visit Facebook and head to the Insights tab on the sidebar if you have Meta Business Suite access.
Alternatively, you can use an application like Sprout Social to access more in-depth reports for your content, which will allow you to see your monthly totals and create period comparisons. These are especially useful for comparing your content performance before and after implementing changes following your audit.
Depending on the nature of your business, different content metrics may be more important to you, but these are some of the most popular ones to track:
• Engagements: Likes, comments, retweets, shares, link clicks and other post clicks (such as opening a photo to view it at full size, clicking on a tagged person or page, or clicking on 'See more' to read the full post).
• Impressions: How many times a post has shown up in someone's timeline.
• Reach: The number of unique viewers of a post.
• Video views: How many people have watched the first few seconds of a video.
• Video completion rate: How many people have watched a video all the way through to the end.
Auditing your content will enable you to identify which posts are resonating the most with your followers and which ones they aren't as interested in - or, in the worst case scenario, which ones are resulting in a negative response and damaging your brand reputation. Collecting this data for your highest and lowest performing content will show you what to include more of, and what to remove from your strategy going forward.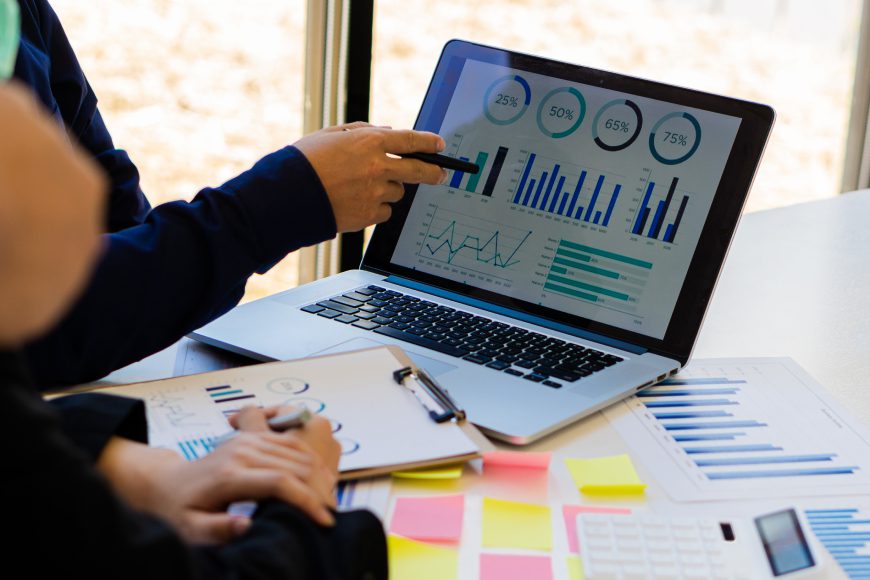 Are Your Pages Optimised?
It may seem like a simple step, but making sure that each of your pages are correctly set up and that you've filled in all of the necessary information can make a big difference to your social success. In fact, social media optimisation (SMO) goes hand-in-hand with audits, as it involves creating a checklist and working through your profiles to ensure that everything has been completed to make your pages as organised and discoverable as possible.
Social media algorithms prioritise content from optimised accounts in users' feeds, which is why it's important to audit the following features:
Cover photos and profile pictures
Are they correctly sized for both desktop and mobile? Are they consistent across all platforms? Are all of your business locations using the same design or photo style?
@Usernames and handles
Does yours closely match your page name? Are all of your business locations using the same username format?
Business information
Does your bio or 'About' section contain all of the details your followers and customers need to know? Are your opening times, phone number and email address displayed, and are they up to date? Is your website clearly linked with an appropriate CTA?
Tabs and sections
Are all of the appropriate sections (such as About, Photos, Videos, Reviews, Groups, Mentions, Services) being displayed on your Facebook page?
Facebook Reviews & Page Rating
Don't forget reviews and ratings are a key feature on Facebook too, so you should also take these into consideration during your social media audit. Your page rating is based on multiple sources, including the reviews and Recommendations people leave for your business, and it can have a significant impact on whether people choose your brand or not.
It's highly important to reply to your Facebook reviews (a massive 96% of users read businesses' review responses!) so take a look through and make sure you have been responding consistently to your customer feedback. Again, if your brand has many location pages, check that reviews are being responded to across the board, and that all page managers are following the same process, such as sending an additional feedback form link to unhappy customers or offering money off their next purchase.
Customer Service Enquiries
If your brand isn't yet offering customer service on social media, it's a good idea to carry out a platform audit before assembling a strategy so you can find out where the majority of your customers are trying to contact you - and therefore which channels you need to prioritise. Don't forget to look at both public comments and private messages, and take note of recurring enquiry types and sentiment. This will help you allocate resources accordingly and reach your customers where and when they need you most.
You may find that on Instagram, for example, your followers are mostly sharing photos of themselves using your product or service, participating in general chit chat and generating brand love, while on Twitter, users might be raising complaints and asking questions, making it clear that Twitter is the platform you need to pay most attention to in terms of customer support.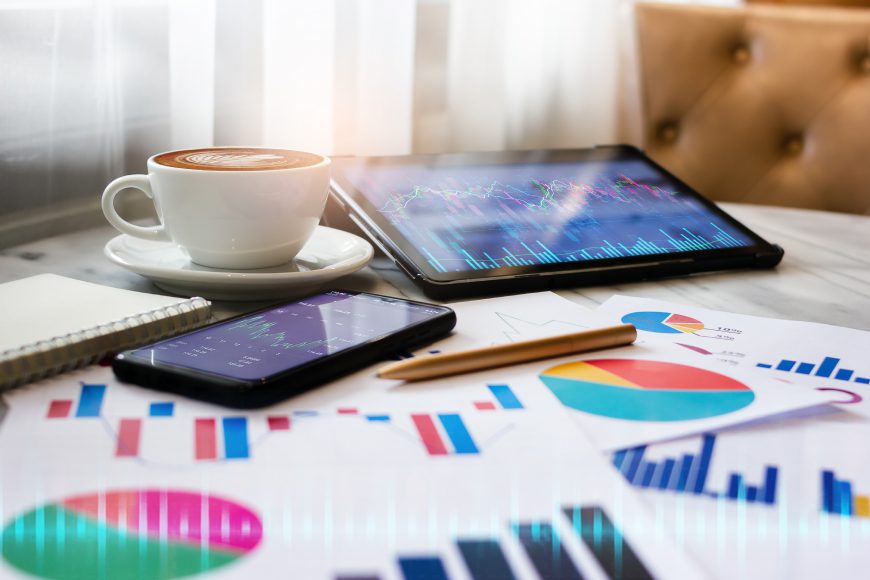 Audience Size & Demographics
Another useful aspect to evaluate during your audit is your audience size and demographics. Demographic data allows you to view the characteristics of your followers such as age, gender, location, interests and even what device they're using. This information will help you create more relevant content which is tailored to the specific wants and needs of your fans.
It will also reveal the best times and days of the week to publish your posts, so you can make sure they are appearing when your audience is most active online, therefore increasing your chances of gaining awareness and engagement.
Here's how to view your demographics:
• On Facebook, click on Pages in the left menu, then go to your Page and click on Insights, followed by People. Then choose the Your Fans section.
• On Instagram, head to the Creator Studio and click on the Instagram logo at the top of the screen, then select Insights and choose Audience.
Twitter used to display follower demographics via the Audience Insights section, but unfortunately they are no longer displayed in its new analytics hub, so you'll need to use a third-party application like Sprout Social to view this data.
Summary
Overall, the different aspects and metrics you can assess during a social media audit are almost endless. Of course, the areas you choose to prioritise will depend on the individual goals of your business and what you're hoping to achieve with your audit results, but we would certainly recommend taking a deep dive into all of your brand's accounts and content if you're able to. This should be done on a regular basis to monitor any changes in performance and to identify the reasons behind any dips in engagement.
However, if you don't have the time or resources to conduct a comprehensive audit in-house (or if you want to access a range of specialist skills and get a truly unbiased opinion about your social media presence) it's best to outsource the task to a dedicated agency, so contact us today to get started with yours.