Social Media Tips for Christmas and the Holidays
Thursday 8th December 2022

by Beth Perrin
Social Media Tips for Christmas and the Holidays
Thursday 8th December 2022
The holiday season is in full swing and Christmas Day is just around the corner, so if your brand hasn't yet posted any festive content on social media or prepared a customer service strategy for this busy period, now is the time! Read on to discover our top tips for Christmas that will help your business reach new audiences, maximise sales and provide support to shoppers.
Christmas Cover Photos
The quickest and easiest way to give your social media profiles a holiday makeover is to update your cover photos to a Christmas-themed image. This could be a photo of your festive product range, a snap of your team dressed up for the occasion, or an eye-catching Christmas graphic to show off your design skills. Or, for a more subtle change, you can simply add some seasonal decorations to your existing cover photo. Here's our festive Facebook cover as an example!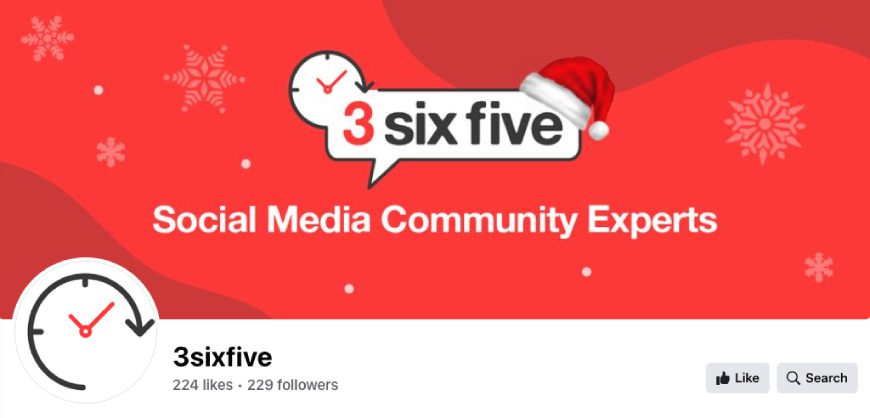 Seasonal Products
If your brand has launched a limited edition product or collection especially for the festive season, spark excitement and inspire urgency by promoting it on your socials - perhaps with a series of teasers during the run-up to its release, followed by a full announcement on the day it becomes available. Make sure to let your customers know that it will only be around for a short time, so they need to be quick and treat themselves before it's gone. As mentioned above, you could even incorporate your Christmas item(s) into your cover photo so it's the first thing people see when they visit your page.
Here's an excellent example from one of our clients, Krispy Kreme UK, showing their followers each of the doughnuts that are included in their special North Pole Dozen selection box.
The North Pole Dozen 🍩🎁🎅

Featuring:

Original Glazed 🍩 Need we say more?
Merry Giftmas 🎁 Marshmallow style filling
Snowy the Doughman ⛄ Look how cute it is!
Holly Jolly 🥧 Custard Filling
Elf Indulgence 🎄 Cheesecake kreme filling

Pre-order today👇https://t.co/kgGSQMVTow pic.twitter.com/2tT5pEqEXZ

— Krispy Kreme UK (@krispykremeUK) November 30, 2022
Competitions & Giveaways
Christmas is all about giving and being generous, making it the perfect time to launch a competition or giveaway on your social media pages. Depending on the nature of your brand, the prize could be a product or product bundle, a gift card, a meal, a hotel stay or a free ticket to your location. If you choose to do an advent calendar-style series of competitions throughout December, it's a good idea to add a campaign-specific hashtag - just like our client Kwik Fit's hugely popular annual #Kwikmas giveaway event.
Remember to check out this episode of our podcast first to understand the rules and best practices for posting competitions on social media, and how to make them successful.
⚽ Win a PlayStation 5 Standard Edition FIFA 23 Bundle in day 4 of #Kwikmas courtesy of @BridgestoneUK ⚽

To enter, simply RT this post, comment your favourite football team & follow us @kwik_fit!

Ends 31/12/22.
Full T&Cs: https://t.co/BIB0P5r9I5#giveaway #xmas pic.twitter.com/dL4JOzZMoa

— Kwik-Fit (@Kwik_Fit) December 4, 2022
Scale Up Your Customer Service
With customer enquiries increasing by a huge 75% over the Christmas period, the need for a comprehensive customer service strategy becomes even more important than usual at this time of year. Because of this, it's vital to expand your customer care team before the rush begins, in order to prevent your current staff from becoming overwhelmed by the sudden rise in message volumes.
If you're unable to do so, consider outsourcing your social media customer service or Live Chat to an external agency like 3sixfive. Our dedicated team of experts can take control of your social media inboxes and website Live Chat plugin, responding to every enquiry promptly and using your brand's tone of voice for a seamless experience. It's an ideal option if you don't have enough time or resources to handle your customer service in-house, leaving you to focus on the rest of your Christmas marketing activities - plus it can result in tangible ROI for your business.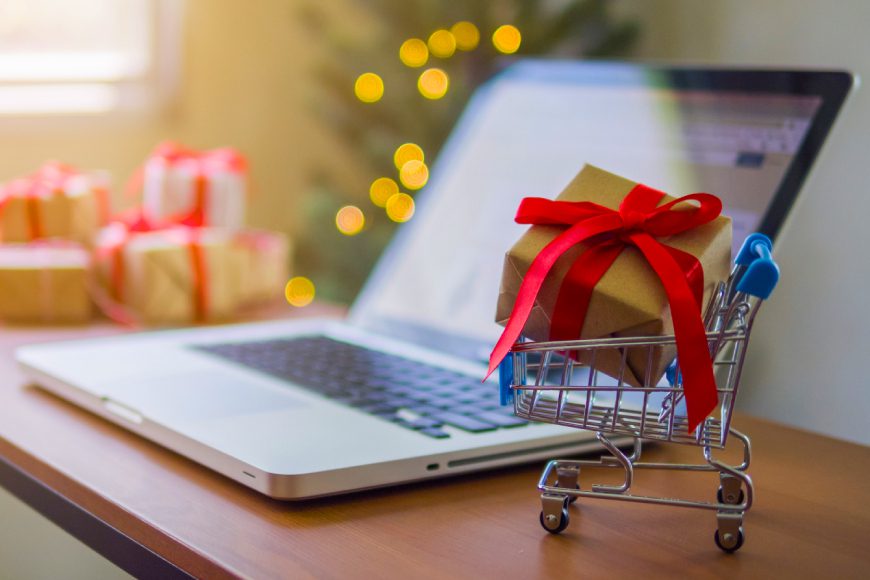 Behind-the-Scenes Content
Christmas is a great time to humanise your brand by showing your followers what goes on behind the scenes. You can post photos and videos of your team members getting into the festive spirit, whether that's putting up your office Christmas tree, decorating their work-from-home space, or transforming your store or restaurant for the season.
For eCommerce businesses, you could upload a story showing your team packing orders or wrapping gifts. For restaurants and other hospitality brands, you could share some photos of your chefs preparing festive meals for guests, or your bartenders making their favourite festive cocktail.
Similarly, with Christmas being all about giving and generosity, it's a good time to participate in fundraisers and carry out other charity activities. For example, Christmas Jumper Day, a charity event which raises money for Save the Children, is an fantastic day for your team to show off their best (or ugliest!) Christmas jumpers and share some fun photos on social media.
Offers, Deals & Discounts
Save your customers some cash this festive season by offering a range of special deals and offers - and shout about them on social! This could include a discount on products from a particular range, buy one get one free, free delivery or a free gift when they purchase a specific item, like in the example below from The Perfume Shop where customers will receive a Marc Jacobs disposable camera when ordering selected fragrances.
Posts about discounts and sales are actually the most valued type of social media content for 72% of consumers, so you can be confident that they will perform well for your brand.
Capture the magical festive moments with a FREE* Marc Jacobs fragrances disposable camera 🎁

*when you buy a Marc Jacobs Daisy, Perfect or Perfect Intense fragrance 50ml or larger. Online only.

Snap yours up here 👉 https://t.co/bcEMwzXKVN pic.twitter.com/jC2ElEHIiJ

— theperfumeshop (@ThePerfumeShop) December 7, 2022
Festive UGC
UGC (User Generated Content) refers to photos, videos and testimonials posted by your customers regarding your product or service, which you can then share onto your brand's social media page(s) to boost authenticity and show gratitude. Just make sure to ask for permission first, and tag the customer in the caption of your post to give credit.
Not only does sharing UGC make your followers feel special, it also has a big impact on other customers' purchasing decisions - in fact, 79% of people say that UGC is highly influential on their choice to buy a product, and social campaigns that incorporate UGC see an impressive 50% lift in engagement compared to those without.
The festive season is a great time to ask your audience for UGC, as it demonstrates to existing customers that your brand really values their feedback and enjoys seeing them using your product or service, while also giving prospective customers a glimpse of what they can expect from you. It's a genuine way to show how your products and services can be used in the real world, rather than a super polished photoshoot or unrealistic marketing campaign.
Here's an example from retailer Next on Instagram, who has shared a photo carousel from a fan displaying how they've decorated their house using lots of festive decor from the brand's homeware collection.
 

 

View this post on Instagram

 
Gift Guide
Trying to conjure up Christmas present ideas for friends and family can sometimes be a tricky task! To give your customers some inspiration, why not assemble a gift guide or digital catalogue outlining your top products, which items to pair them with and who they're suitable for. Don't forget to take advantage of product tagging and other shopping tools on social media which can facilitate direct sales and make it even easier for your followers to purchase items without having to leave your page.
Find the perfect gifts for friends and family in our Christmas Gift Guide https://t.co/JZ8CmRhzI2 pic.twitter.com/yzacaTagLl

— La Redoute UK (@LaRedouteUK) November 30, 2022
Sentiment Analysis
Sentiment analysis (also known as opinion mining) should be carried out all year round, but if you haven't started yet, the Christmas period is an ideal time to begin. This process involves tracking the sentiment of all of your incoming comments and messages (positive, negative or neutral), and sorting them into categories to find out where your business is excelling and where it's falling behind. The results can then be used to make operational changes that will ultimately enhance your products, services and overall customer experience.
If your brand is running a specific Christmas campaign on social media, it's important to monitor the sentiment of any responses from your audience so you can discover how well it's being received, and if there are any changes you should make to your holiday strategy next year. It can also allow you to see which of your festive offers are attracting the most noise, which products are the most popular, how customers feel about your delivery options and speed; plus it can help you identify common enquiry topics.
This task is commonly carried out by AI systems, but we would highly recommend using our Human Insight service instead. It's the first of its kind - a sentiment monitoring system run by real people, not bots, resulting in much more accurate data. Our team will manually track every public comment and private message received by your business throughout the Christmas period in order to build a wider picture of your brand-related conversations.
Summary
Which tips are you planning to incorporate for your business? Whether you're going to use them this Christmas or save them for next year, we hope these suggestions will boost your brand's social media results and increase your customer connections, no matter your size or industry. Tweet us @3sixfivepro to let us know about your favourite festive campaigns or get in touch with our expert team to find out how we can provide additional support during this busy season.