Social Media Tips for Travel Brands
Thursday 28th April 2022

by Beth Perrin

Social Media Tips for Travel Brands
Thursday 28th April 2022
Social media is playing an increasingly large role in consumers' purchasing decisions and the travel industry is no exception, with roughly 69% of the worldwide population using social platforms for their travel-related needs, and almost 90% becoming interested in visiting a destination after seeing images of it online. On Instagram alone, there are currently over 600 million posts under the #travel hashtag! If you're hoping to boost your social media marketing efforts for your hotel, B&B, holiday cottage or tourist attraction, take note of our top tips for travel brands below!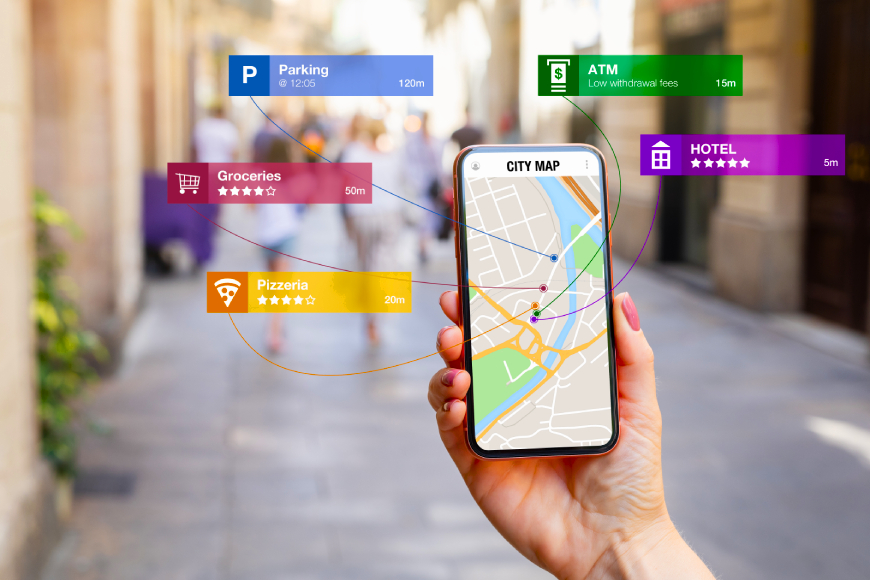 Collaborate with Influencers
During a May 2021 survey of US adults, 84% of respondents reported that they consult travel influencers for holiday recommendations, with a further 19% confirming that they do so often, demonstrating how influencer collaborations can give your travel business a huge push. Especially in today's marketing world, where authenticity and relatability are two of the most valued characteristics by modern consumers, partnering with a much-loved figure on social media to promote and advocate for your brand can help humanise your business and give it a personal touch.
It's important to note that influencer culture has an understandably rocky reputation, with some high-profile social media figures being notorious for sharing extremely airbrushed photos, exaggerated stories and generally unrealistic portrayals of their lifestyles, in order to depict a polished, perfected idea of reality and to "farm" engagement.
However, recent research from Influencer Intelligence has revealed that micro-influencers (those with less than 100K followers) are seen as the most trustworthy, due to their more honest approach to social media - with 61% of participants agreeing that these types of influencers are better at 'keeping it real' and being down-to-earth. Because of this, it's necessary to do some investigative work before reaching out to an influencer to make sure they are the right fit for your brand and that the content they post will represent your business in the way you want it to be perceived.
Share UGC to Show Real Experiences
86% of people say they've wanted to visit a specific location as a result of UGC (User Generated Content), so make sure to regularly request and share photos and videos taken by your visitors. In fact, as many as 92% of customers trust UGC more than traditional advertising materials due to its legitimacy and the fact it has been shared by people just like them. Launching a brand-specific hashtag which guests can use in their posts and keeping an eye on your geotag are two great ways to collect UGC. Keep reading to learn more about hashtags and geotags in a moment!
Share Interactive Content
Your social pages shouldn't just be a place for directly promoting bookings - it's a good idea to incorporate fun, interactive content into your strategy too. Polls are a great way to make your audience feel involved and to hear their thoughts about various travel-related topics which can ultimately help you shape future business decisions. You can create polls on Twitter and Instagram Stories. The example below from budget hotel chain Travelodge demonstrates that a poll doesn't have to include anything too serious - a quick, light-hearted question about packing preferences garnered over 400 votes and more than 100 likes!
The question that divides us more than any other: when you arrive at a hotel, do you unpack your clothes straight into the wardrobe, or live out of your suitcase?

— Travelodge UK (@TravelodgeUK) February 21, 2022
Research and Include Relevant Hashtags
Originating on Twitter in 2007 as a way of grouping and filtering content, hashtags have become a common feature across all major social media platforms today. It's best to use a combination of hashtags that vary in size in order to reach a wide variety of audiences, so for travel brands, this can involve mixing a few industry-wide hashtags with some that are more specific to your niche or location. By doing this, your content will not only get seen by users who like to browse popular tags, but by those who prefer to scroll through smaller ones too. Here are some examples from Instagram:
Broad/generic:
• #travel (625 million posts)
• #tourism (45 million posts)
• #holiday (161 million posts)
• #hotel (38 million posts)
Medium:
• #HolidayCottage (214K posts)
• #TravelIndustry (115K posts)
• #FamilyHolidays (466K posts)
Niche/location-specific:
• #NorthDevonHotel (100+ posts)
• #DogFriendlyCottage (1000+ posts)
• #DaysOutInDevon (1000+ posts)
Learn more about the effectiveness of hashtags in this blog post or listen to this episode of our podcast!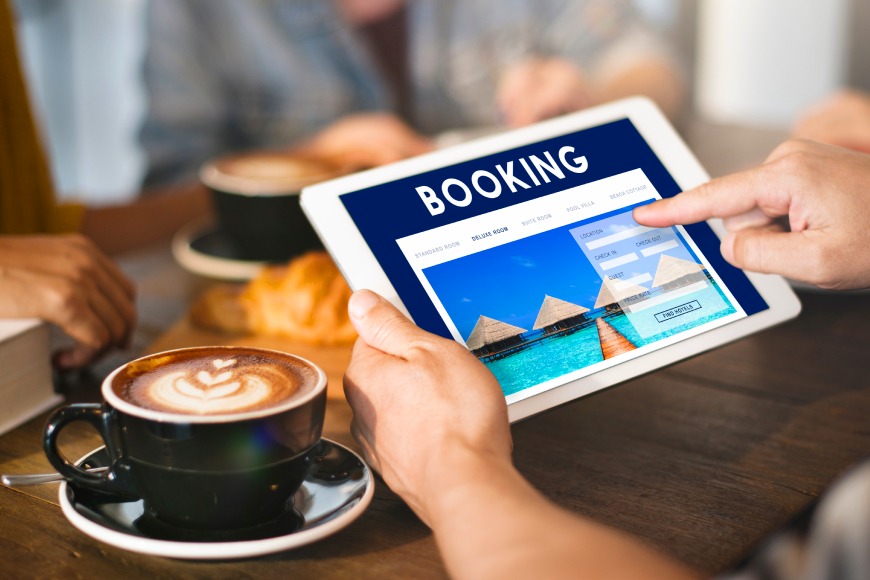 Post Bright, High-Quality Photos
It's unlikely anyone will want to visit your location if your social media pages are full of dark, blurry or low-resolution images. The example below from renowned travel agent TUI displays a colourful selection of Greek island shots which entice customers to click the link and make a booking. 40% of consumers under the age of 30 admit that they will even choose a destination based on its 'Instagrammability', so making sure that you are regularly taking and sharing high-quality photos should be a key consideration within your social strategy.
Sunsets snapped from Oia in Santorini 🌅 Selfies on Zante's famous Shipwreck Beach 🏖 Whitewashed Mykonos' trademark windmills 🌬 Insta-worthy islands are Greece's forte 🇬🇷 Tap for a Greek getaway >>> https://t.co/ra2aIcb2oe pic.twitter.com/2bIVV8MnEm

— tuiuk (@TUIUK) April 12, 2022
If you're based in the UK, we know that outdoor imagery can be tricky as the Great British weather isn't always on our side! Scheduling a photoshoot during the summer season is your best bet for snapping some sunny shots - or alternatively, why not take advantage of the colder months and cloudy skies to create a cozy getaway aesthetic? This can work perfectly for holiday cottages and lodges and is sure to boost autumn and winter bookings. If you're in need of some extra inspiration, discover more tips for improving your visual content here.
Add and Monitor Nearby Geotags
Geotags are the geographical locations you often see beside or below a person's username on a post on social media (or as a sticker on a Story). When you click or tap on a geotag, you'll be taken to a page where you can see all of the posts that have been tagged there, and on some platforms, a map displaying where it is. On Instagram in particular, posts tagged with a location receive 79% more engagement than those without, so it's certainly worth adding one to your content, whether that's a specific one for your business, or just the one for your town, city or county.
As well as adding them to your own posts, monitoring nearby geotags will add a new dimension to your Social Listening. Doing so will enable you to see what visitors to your local area are saying online so that you can spark up conversations and introduce your brand to newcomers. Learn more about the importance of location-based Social Listening in our previous blog post, or hand the reins over to our Community Management team who can carry out this process for you!
Promote Your Best Offers, Deals & Discounts
This might seem like an obvious one - but if you're running a special offer on your website or are having an exclusive sale, don't forget to shout about it on social media! Over 40% of Instagram users say they use the platform to find discount codes, and 83% of people say they are either "somewhat likely" or "very likely" to click an ad offering a promotion online. Discounted annual passes and rewards for returning visitors are another excellent tool for enticing guests back to your location after their initial trip, with 79% of travellers claiming that loyalty programs are one of the main reasons they choose specific airlines or hotel brands.
Let Your Reviews Shine
If your business or venue has received some great reviews lately on a platform like Tripadvisor, Google or Booking.com, don't keep them hidden away! Share them onto your social media pages to celebrate your successes and let prospective guests know about the excellent experiences other visitors have had. A massive 96% of travellers consider reviews important during the research phase of planning a holiday, making customer feedback a huge social proof indicator. Read more about the influence reviews have on the travel industry in this blog post or check out our Review Management service to see how we can track and respond to your guests' reviews all year round.
Seeing more and more customers rating us excellent on Trustpilot gives us that Friday feeling ⭐⭐⭐⭐⭐ Don't just take our word for it, here's a small selection of real customer reviews 👇https://t.co/in9Cu6u1Fu pic.twitter.com/60OUKPlS0M

— National Express (@nationalexpress) April 8, 2022
Use Stories to Inspire Urgency
The here-and-now nature of Stories on social media makes them a fantastic tool for inspiring urgency and letting your audience know what's happening presently. They're an essential element of Moment Marketing, which refers to the process of creating communications and marketing materials surrounding ongoing events and current experiences, with the aim of reminding customers that they'll miss out if they don't make a booking or visit your location soon. Over 500 million Instagrammers use Stories daily, so your travel brand is missing a trick if you're not leveraging them. Here are some ideas for content you can share on your Story:
• A special event that's taking place in your area
• An sneak preview of a refurbishment or new addition to your location
• A behind-the-scenes look at your hotel restaurant
• Meet the team or staff member milestones
Environmental Considerations
As a business owner in the tourism industry, it's important to remain conscious of your brand's impact on the environment. 71% of customers think travel companies should offer more sustainable choices, with transport providers being the biggest target - more than a third of travellers say they would pay more for an environmentally friendly flight, for example. British coach operator National Express took advantage of Earth Day to share the below infographic on Twitter, outlining how they are keeping it green with their low CO2 emissions.
Did you know our coaches emit less CO2 (per passenger km) than trains, planes and cars? 🌍 #WorldEarthDay2022 https://t.co/SqQ6aOj128
(📸: CPT UK) pic.twitter.com/nTuuvG5M38

— National Express (@nationalexpress) April 22, 2022
Summary
Which social media tips have you tried already for your travel and tourism brand? If you've found any other ways to achieve success online, we'd love to hear from you! Tweet us @3sixfivepro and share your story with us. Or, if you're struggling to gain new fans, provide prompt customer service and facilitate bookings, get in touch today to find out how our dedicated Community Management team can assist you. Last but not least, check out our Holiday Cottages case study to see some real results we've achieved for one of the UK's largest self-catering accommodation providers.